Black Forest Games, Pandemic Studios
Destroy All Humans!
News
Sorry, no news for this game.
Destroy All Humans!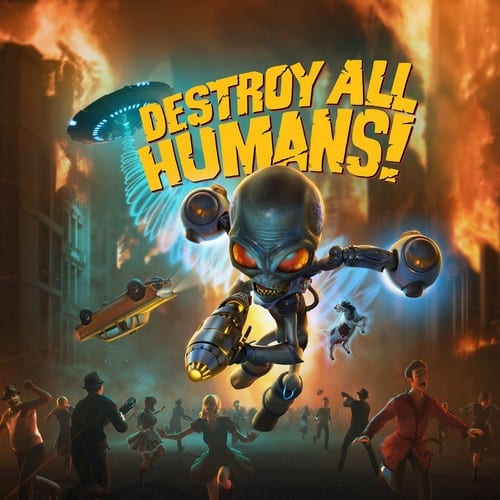 The cult-classic returns! Terrorize the people of 1950's Earth in the role of the evil alien Crypto-137. Harvest their DNA and bring down the US government in the faithful remake of the legendary alien invasion action adventure.
Available on
Genre
ESRB rating

Content is generally suitable for ages 17 and up. May contain intense violence, blood and gore, sexual content and/or strong language.