Bitmap Bureau
Final Vendetta
News
Sorry, no news for this game.
Final Vendetta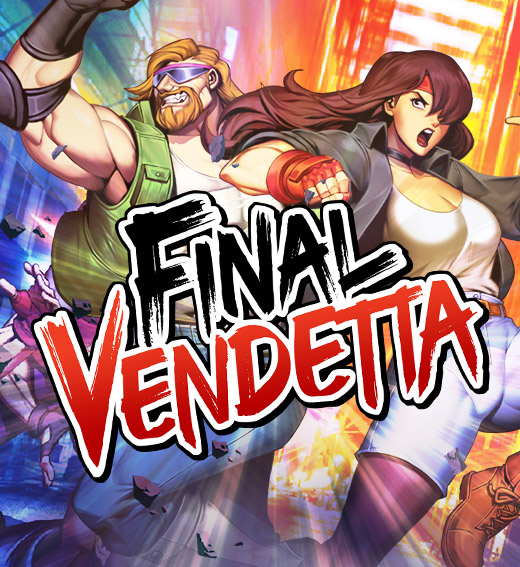 Final Vendetta is a hard-hitting action packed beat 'em up in the vein of classic arcade titles. Featuring stunning pixel art and a thumping soundtrack with exclusive tracks from Utah Saints! Brawl with bad dudes and tough girls as you fight through dangerous environments.
Available on
Genre
PEGI rating

Videogames that show violence as well as nudity of a slightly more graphic nature.