Boneloaf, Coatsink
Gang Beasts
News
Sorry, no news for this game.
Gang Beasts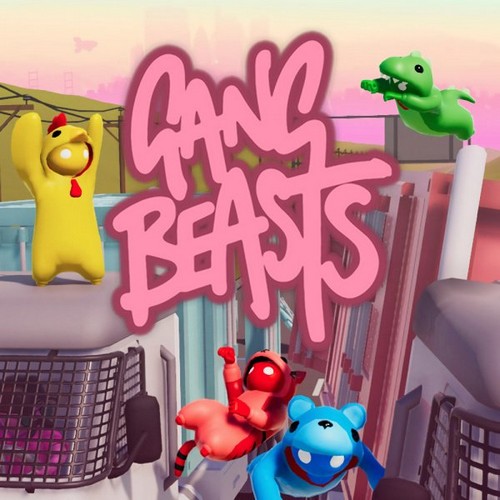 Gang Beasts is a silly multiplayer party game with surly gelatinous characters, brutal slapstick fight sequences, and absurd hazardous environments, set in the mean streets of Beef City.
Available on
Genre
ESRB rating

Content is generally suitable for ages 10 and up. May contain more cartoon, fantasy or mild violence, mild language and/or minimal suggestive themes.