Devolver Digital
Heave Ho
3
News
Sorry, no news for this game.
Heave Ho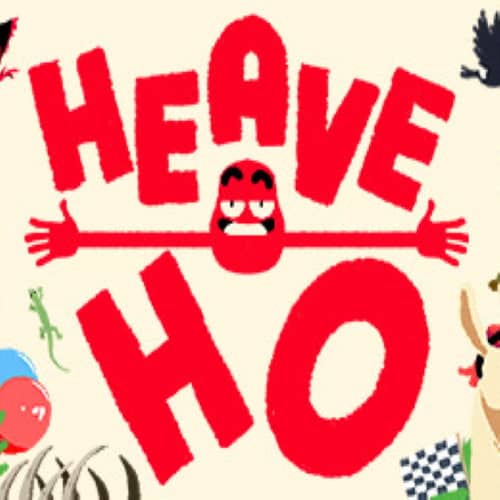 Heave Ho tasks up to four players with a simple goal – don't fall to your death! Players will use their own two hands and the outstretched grip of their friends to grapple across each level on their way to victory. Grab one another's hands, climb across dangling bodies, and swing your pals to safety in a wobbly, dangly mass of limbs. Customize your character with all manner of stylish accessories and zany accouterment in a vain attempt to remember who you are and which of your hands is the only thing between you and the plummet of doom.
Available on
Genre
ESRB rating

Content is generally suitable for all ages. May contain minimal cartoon, fantasy or mild violence and/or infrequent use of mild language.
MKAU
GAMING

Live Streams

Alot of the crew here at MKAU Live Stream over on Mixer. Be sure to check them all out via the links below and show your support by Following them.
Lance (SuBZeRO2K)
Attley (Stryker3K Jnr)
Jimmy (ANARCHYxRISEN)
Matty (Melekharn)
Justin (JUD-DEE)
Kyle (SlendeeTV)
Eric (GothamGotcha)
Brody (FLAKKNOFF)
Dale (PickleTubeTV)
Tanner (KidPsychic)
Sterling (GhOsTlYFLaSh)
MKAU
GAMING

PODCAST

Keep up with everything gaming with the MKAU Gaming Podcast.
Available on the following platforms:
Google Podcasts
Spotify
Breaker
Pocket Casts
RadioPublic
Anchor
Stitcher
iTunes