Just Add Water (Development) Ltd.
Ice Age Scrat's Nutty Adventure
News
Sorry, no news for this game.
Ice Age Scrat's Nutty Adventure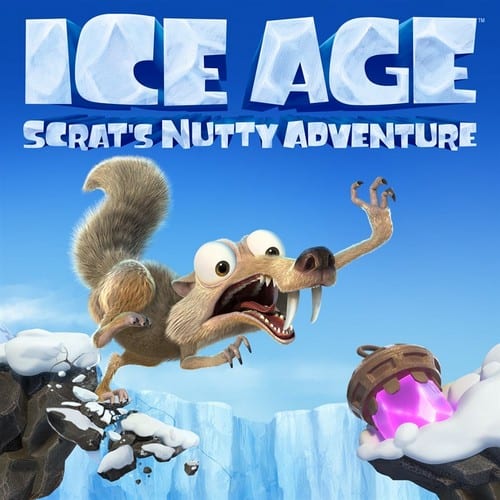 Scrat's on a brand new quest! Sabre-tooth squirrel Scrat is on a nutty quest! His prized possession is locked inside an ancient Scratazon Temple – and the only way to get it back is to retrieve four legendary Crystal Nuts, scattered across the land.
Available on
Genre
PEGI rating

Considered suitable for all age groups but contains some possibly frightening scenes or sounds.
MKAU
GAMING

Live Streams

Alot of the crew here at MKAU Live Stream over on Mixer. Be sure to check them all out via the links below and show your support by Following them.
Lance (SuBZeRO2K)
Attley (Stryker3K Jnr)
Jimmy (ANARCHYxRISEN)
Matty (Melekharn)
Justin (JUD-DEE)
Kyle (SlendeeTV)
Eric (GothamGotcha)
Brody (FLAKKNOFF)
Dale (PickleTubeTV)
Tanner (KidPsychic)
Sterling (GhOsTlYFLaSh)
MKAU
GAMING

PODCAST

Keep up with everything gaming with the MKAU Gaming Podcast.
Available on the following platforms:
Google Podcasts
Spotify
Breaker
Pocket Casts
RadioPublic
Anchor
Stitcher
iTunes