Mr. Nutz Studio
New Joe & Mac – Caveman Ninja
News
Sorry, no news for this game.
New Joe & Mac – Caveman Ninja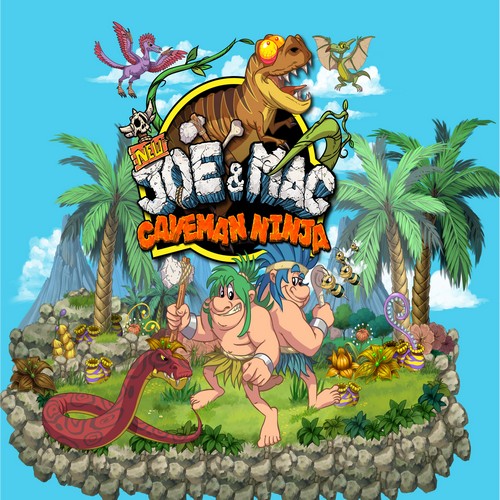 We're back in the distant Past, when "Rock & Roll" was just about rocks and "Fast food", a dinner that you couldn't catch. 2 cave dudes named Joe & Mac live in a peaceful and cool village. Cool it was, until a bogus bunch of Neanderthal snatched all the village's women!
Available on
Genre
ESRB rating

Content is generally suitable for ages 10 and up. May contain more cartoon, fantasy or mild violence, mild language and/or minimal suggestive themes.