DICE
Star Wars Battlefront II
News
Sorry, no news for this game.
Star Wars Battlefront II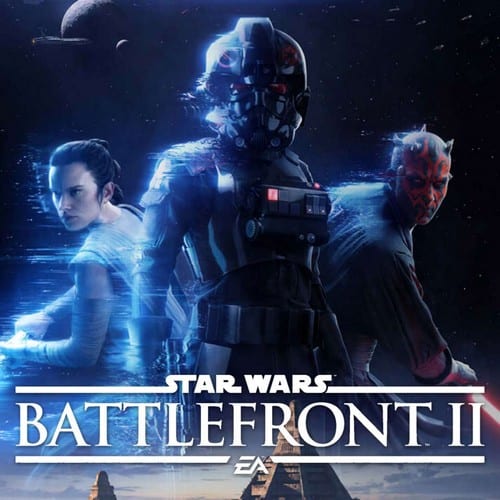 Rush through waves of enemies on Starkiller Base with the power of your lightsaber in your hands. Storm through the jungle canopy of a hidden Rebel base on Yavin 4 with your fellow troopers, dispensing firepower from AT-STs. Line up your X-wing squadron for an attack on a mammoth First Order Star Destroyer in space. Or rise as a new Star Wars hero – Iden, an elite Imperial special forces soldier – and discover an emotional and gripping single-player story spanning thirty years.
Available on
Genre
ESRB rating

Content is generally suitable for ages 13 and up. May contain violence, suggestive themes, crude humor, minimal blood, simulated gambling and/or infrequent use of strong language.