Nintendo
Super Mario Bros. Wonder
News
Sorry, no news for this game.
Super Mario Bros. Wonder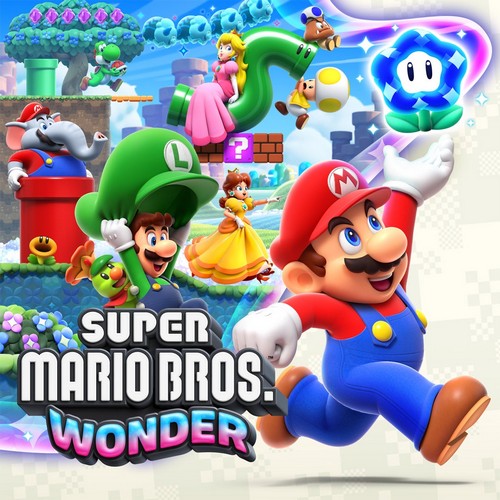 Classic Mario side-scrolling gameplay is turned on its head with the addition of Wonder Flowers! These game-changing items trigger spectacular moments you have to see to believe. Witness pipes coming alive, wreak havoc as a giant spiky ball, and see even more unexpected events called Wonder Effects.
Available on
Genre
ESRB rating

Content is generally suitable for all ages. May contain minimal cartoon, fantasy or mild violence and/or infrequent use of mild language.