Nintendo
Super Mario Odyssey
10
News
Sorry, no news for this game.
Super Mario Odyssey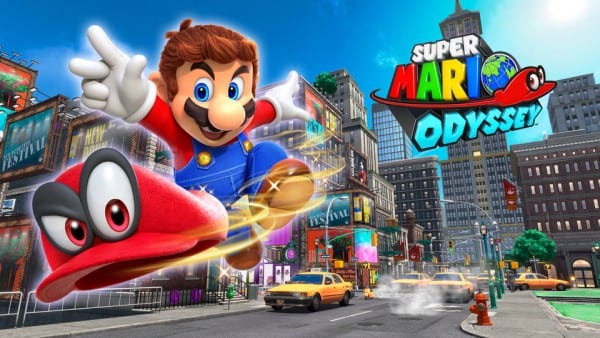 New Evolution of Mario Sandbox-Style Gameplay. Mario embarks on a new journey through unknown worlds, running and jumping through huge 3D worlds in the first sandbox-style Mario game since Super Mario 64 and Super Mario Sunshine. Set sail between expansive worlds aboard an airship, and perform all-new actions, such as throwing Mario's cap.
Available on
Genre
ESRB rating

Content is generally suitable for ages 10 and up. May contain more cartoon, fantasy or mild violence, mild language and/or minimal suggestive themes.