Jackbox Games, Inc.
The Jackbox Party Pack 10
News
Sorry, no news for this game.
The Jackbox Party Pack 10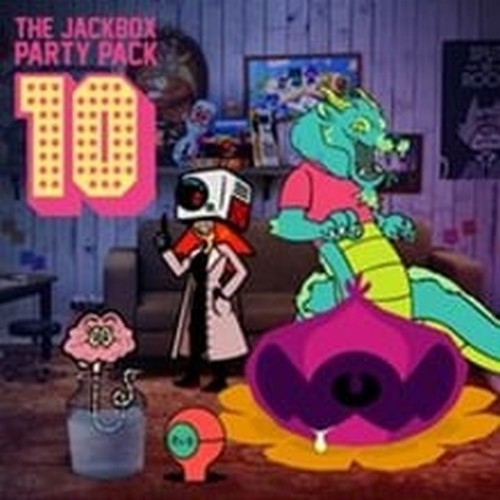 Become a party legend! The celebrated franchise returns with epic drawing battles in Tee K.O. 2, chaotic type-offs in FixyText, time-travel trivia in Timejinx, hidden identity intrigue in Hypnotorious, and group music-making in Dodo Re Mi.
Available on
Genre
ESRB rating

Content is generally suitable for ages 13 and up. May contain violence, suggestive themes, crude humor, minimal blood, simulated gambling and/or infrequent use of strong language.