Nippon Ichi Software
The Princess Guide
8
News
Sorry, no news for this game.
The Princess Guide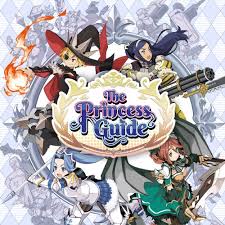 In a land torn by chaos and war, a new evil rises. Now, four princesses from four different kingdoms must learn how to lead their people to victory. Commence the Princess Knight training regimen! As an experienced knight, you will choose a princess to become your apprentice.
Available on
Genre
ESRB rating

Content is generally suitable for ages 13 and up. May contain violence, suggestive themes, crude humor, minimal blood, simulated gambling and/or infrequent use of strong language.