Music, skateboarding and video game enthusiasts rejoice! Today, Activision unveiled the entire lineup of new music that fans can prepare to shred to when Tony Hawk's™ Pro Skater™ 1 + 2 is available on 4 Sept. Ranging from old-school '90s rap and ska punk to international indie hits and up-and-coming artists, these 37 new tracks echo the diverse sounds of skateboarding. Couple that with the songs from the original games and this playlist just got huge!
In true skate-like-a-legend form, the big reveal was made via a virtual concert on Noisey's YouTube channel. The digital event included performances by CHAII, Merkules, Machine Gun Kelly and Rough Francis, who are among the new musical talent to appear in the remastered game's soundtrack. And if you think this concert was just a soundtrack reveal on top of some killer sets, then you may be in for some awesome surprises, especially if you are amped for THPS skaters both new and returning.
Here's the list of artists that are being added to the game's soundtrack: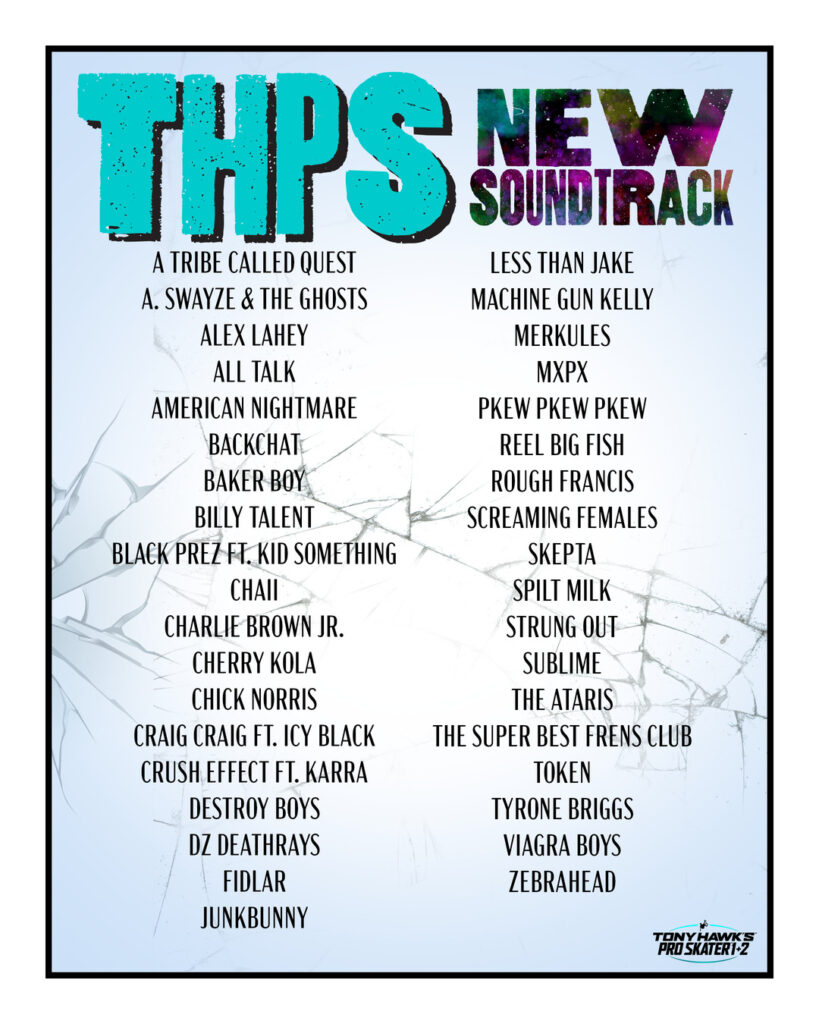 Original series artists: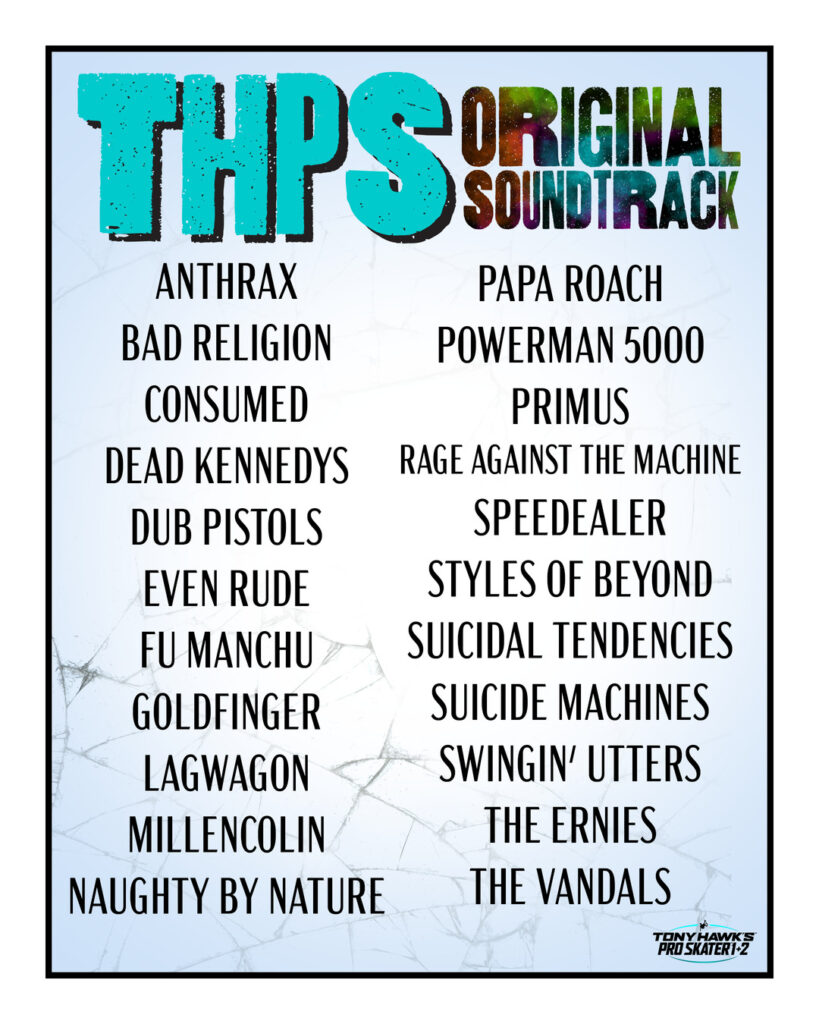 Tony Hawk's Pro Skater 1 + 2 will be available worldwide on 4 September, 2020 for the suggested retail price of $69.95 AUD. A digital deluxe version that includes unique content and in-game gear will be available for the suggested retail price of $84.95 AUD.
For the ultimate fan, a collector's edition will be available for the suggested retail price of $169.95 AUD, complete with the digital deluxe content and a limited-run Birdhouse deck. Information about Tony Hawk's Pro Skater 1 and 2 including local suggested retail pricing can be found at www.tonyhawkthegame.com