Some heroes die hard. Others draw first blood. The action begins 21 May AEST.
In a world where Season Three comes fully Reloaded, two incredible 80's Action Heroes crash the party, ensuring the mid-season update for Call of Duty: Warzone, Black Ops Cold War, and Call of Duty: Mobile is an unmissable and explosive blockbuster!
One is John McClane, a New York cop who arrives at a holiday party turned hostage situation. He's the hero of the Die Hard films, one of the most iconic action movie series of all time.
The other is Rambo, a man double-crossed while on a clandestine mission and left to fight on his own in Rambo: First Blood Part II, which continued to inspire countless action movies since its release in 1985.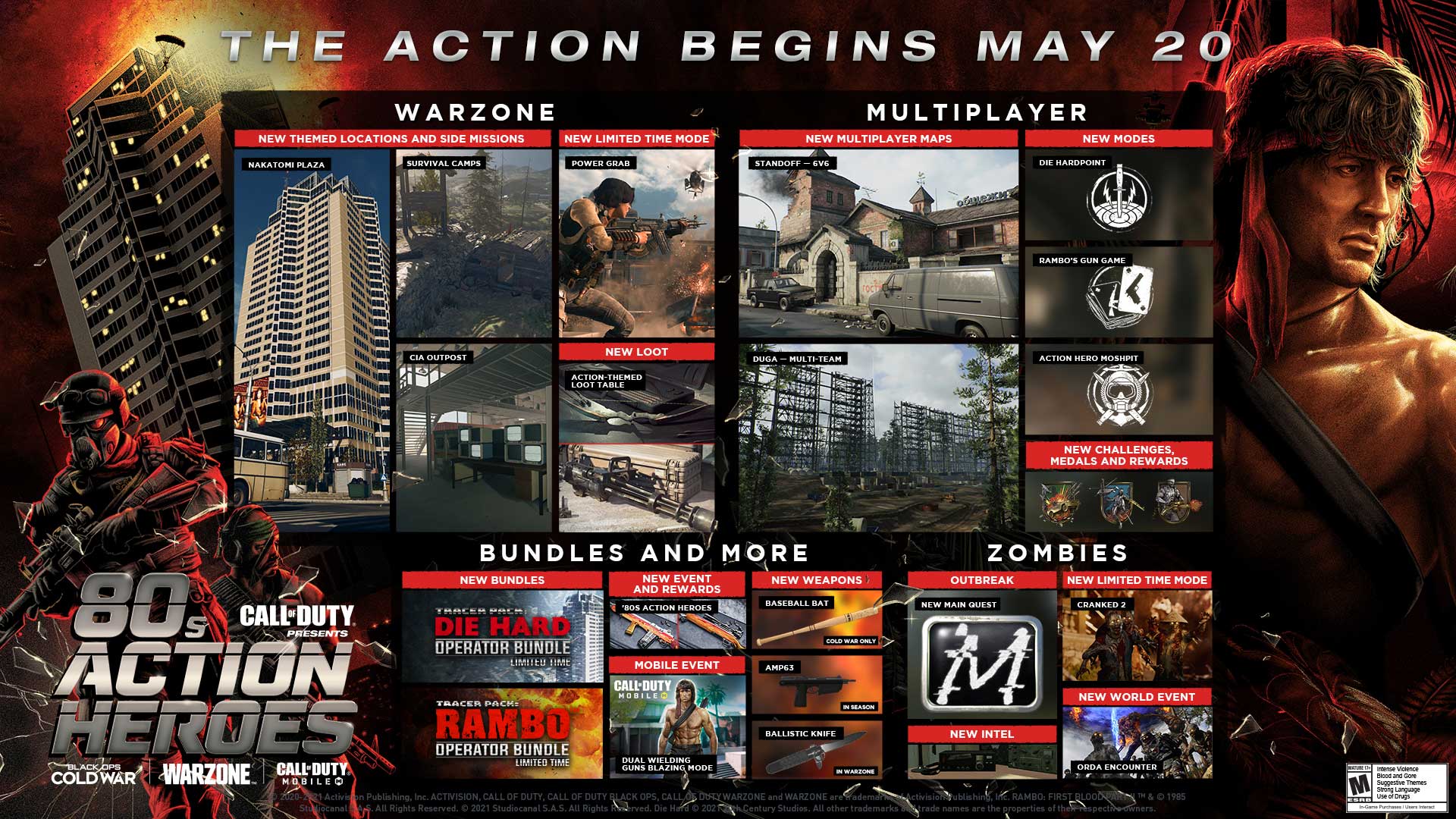 Along with new operators, Verdansk has received several new limited-time points of interest. The headquarters of the Nakatomi Corporation have moved from sunny Los Angeles to Verdansk's Downtown, including five floors of a space that will be familiar to those who know and love the original Die Hard. Meanwhile, Rambo fans can locate and return dog tags at camps and a CIA outpost for special rewards…
For more details on all the new content, updates and limited-time events coming to Call of Duty: Warzone, Black Ops Cold War, and Call of Duty: Mobile visit the blog: https://www.callofduty.com/au/en/blog/2021/05/80s-Action-Heroes-Rambo-and-John-McClane-across-Call-of-Duty