"Hey, is this what's-their-face from what's-it-called?" – Great celebrity cameos in gaming
Once the appearance of someone from another form of media in a video game was cause for genuine surprise. After all, gaming was this niche little geeky thing.
But with the revenue of the global gaming industry bigger than movies and music combined, it's no longer the poor cousin to other forms of entertainment and the celebrity cameo is now par for the course.
The trend started in 1984, with the appearance of British decathlete Daley Thompson in Daley Thompson's Decathlon. Since then, everyone from real-life guitar god Slash, who popped up in Guitar Hero to Shaquille O'Neal, Michael Jackson, Ariana Grande and even Phil Collins have made their gaming debuts in games across many genres.
With so many celebrities in games, you'd be hard pressed to select a favourite. Well, this time you don't have to, as we've done the hard work for you. We present our top celebrity cameos in gaming.
Everyone – Death Stranding
You might have a leg to stand on if you accused us of cheating with this one, but frankly it's worth the accusation.
Death Stranding, courtesy of superstar developed Hideo Kojima and Kojima Productions has one of the most intense line-ups of talented actors we've ever seen in a video game. While Norman Reedus (The Walking Dead, The Boondock Saints) takes the lead in this post-apocalyptic mail-delivery simulator, Death Stranding features a Murderers' Row of A-grade acting talent.
Hannibal Lecter himself, Mads Mikkelsen, Bond girl Léa Seydoux, famed movie directors Guillermo del Toro and Edgar Wright, and late-night talk show host Conan O'Brien all make an appearance… and that's just the beginning.
Whatever your take on Death Stranding – it's either a work of art, the likes of which gaming has never seen, or it's an over-indulged bloated genre mish-mash – you can't deny that the cast is one of the biggest and best gaming has ever seen and the celeb appearances are truly bizarre.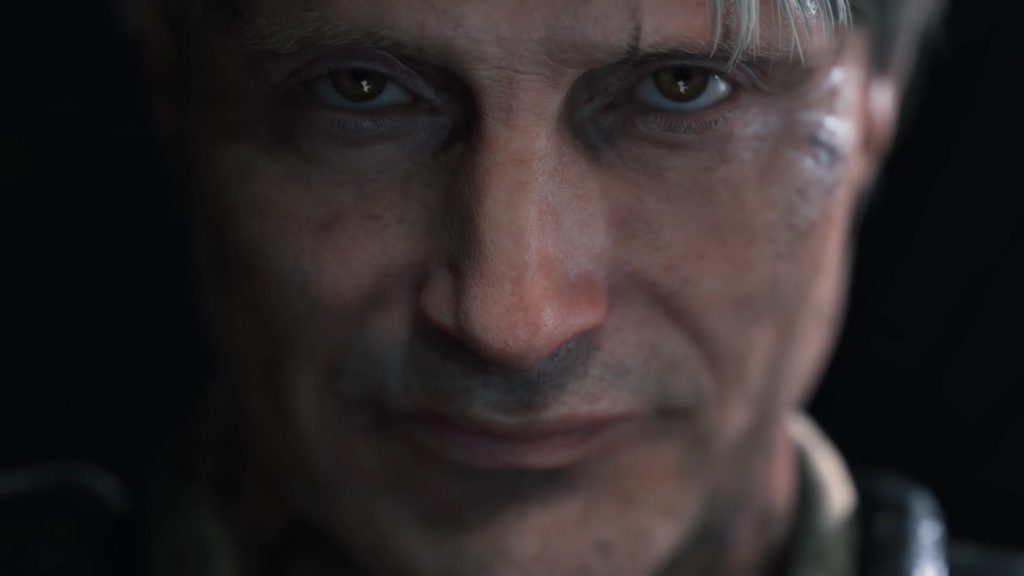 The New Day – Gears of War V
The Gears of War franchise is synonymous with big burly men and women, gigantic guns and showers of blood and gore. So, it was a bit of a surprise to see 11-time WWE tag team champions The New Day appearing as DLC in 2019s Gears of War 5.
The gaudily attired trio are usually found throwing Booty-O cereal into the crowd, espousing the "power of positivity" or finishing matches with the UpUpDownDown, Morning Woods, or Afternoon Delight. So, not exactly an automatic match for the grim and gritty Gears franchise.
But that's exactly what makes this work so well. The flashes of colour, the dancing, the melee finishes based off wrestling moves – it all adds up to a delightful left turn at Albuquerque in the otherwise dour Gears games that brings something new, different, and crazy. Honestly, we love it.
And for an extra piece of WWE-related Gears content, a Gears 5 campaign update in 2020 added Dave Bautista as a replacement for John DiMaggio's Marcus Fenix for some reason. Very cool, and very odd.
Dwayne "The Rock" Johnson – Fortnite
As the second wrestling entry in this list, you might be thinking we've got a bit of a soft spot for sports entertainment. The short answer is that yes, we do, but the long answer is that Dwayne Johnson isn't so much a wrestler as a force of nature.
The Rock seems to be pretty much everywhere these days –you can't use the internet without his face or eyebrow staring back at you – and although he's appeared in plenty of WWE games throughout the years, his unveiling as The Foundation in Fortnite was pretty cool for fans of the mega-popular BR game.
Why cool? Well, The Foundation is the leader of The Seven – a group of powerful individuals who want to stop the Imagined Order from securing the Zero Point, which is the centre of reality in the Fortnite universe. Johnson seems perfect for the role, if you smell what The Foundation is cooking.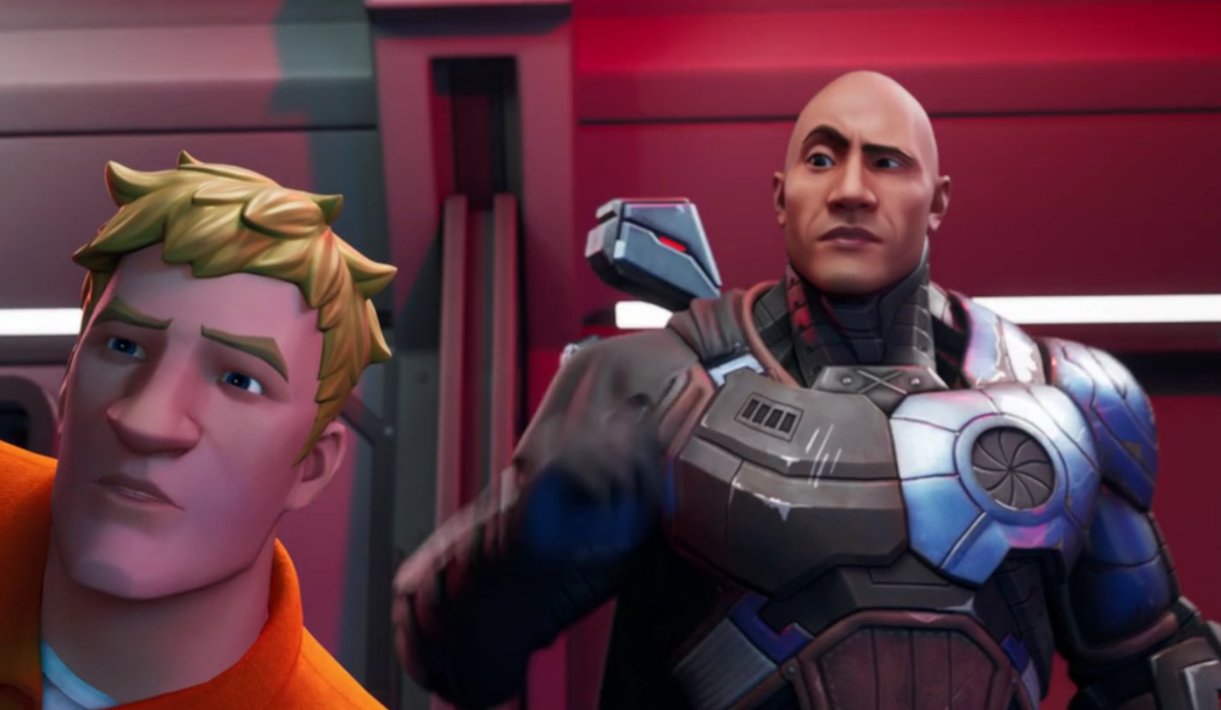 Keanu Reeves – Cyberpunk 2077
Credited with one of the best memes to ever come out of an E3, Keanu Reeves' reveal as Johnny Silverhand at the end of the Cyberpunk 2077 cinematic trailer at E3 2019 gave fans who were already approaching a fever pitch of anticipation a genuine "WTF" moment. Seriously, people were screaming.
It was even better when the man himself appeared on stage, talking up the incredible experience of recording his lines, and his excitement at people being able to walk the streets of Night City themselves soon.
Those moments were probably less fondly remembered when Cyberpunk launched and gamers ran into a plethora of technical issues, as well as complaints about various gameplay elements. Developers CD Projekt Red continue to release expansive updates since the game launched in 2020 and when we played the updated version recently, we were pleasantly surprised at the boost to performance and the overall feel of the game.
Reeves' appearance as Rockerboy Silverhand remains a real buzz, his presence alongside protagonist V throughout the games huge story a massive highpoint.