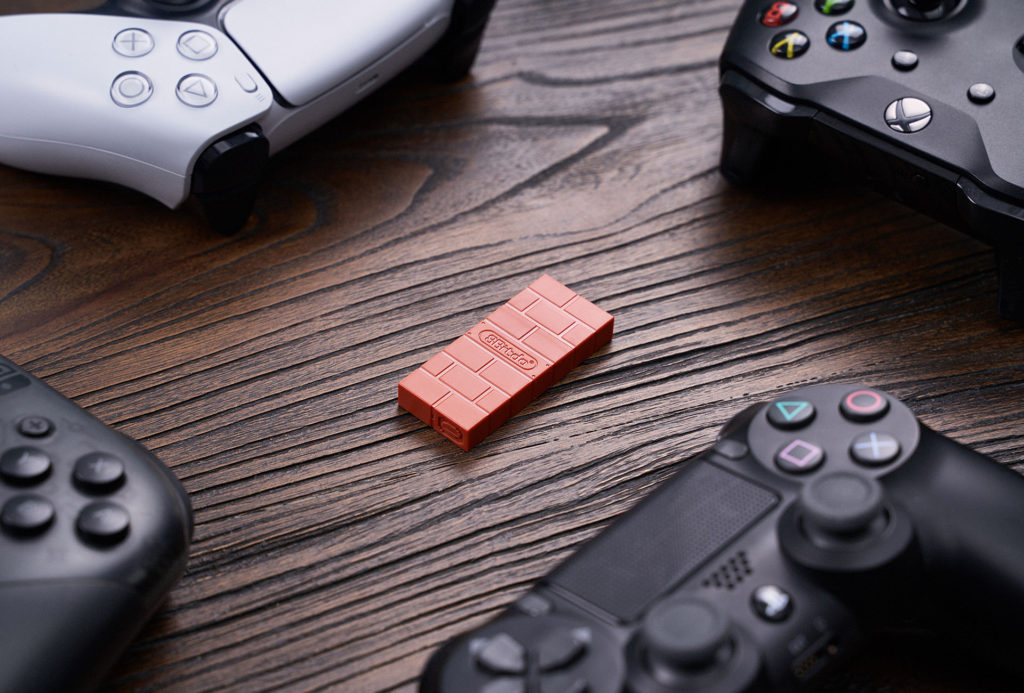 I dunno guys, I always thought we had to just adapt to whatever controller we were given and just ride with it in gaming. Little did I know that out there in the wider world was a genius little device that could change the way I approached a game. Who would have thought you could potentially mix and match your controllers and devices? Not I, and probably not you the masses,… no? Well probably only me then. But, and I say a loud BUT, with arms wide open, let me introduce to you the Wireless USB Adapter by our pals, 8BitDo.
Compatible with a whopping number of devices such as the Playstation 3|4|5, Nintendo Switch Pro , Joy-Cons, Xbox One S|X, and Wiimote|Wii U Pro controllers, though it is a shame it isn't compatible with the Xbox Series X|S.. YET. Hopefully, we will see an update for this in the near future as this does pigeon hole some next-gen users who can't afford or access both devices.
Oh My God. The look of this cute little thing is amazing. Expecting a boring run-of-the-mill USB stick, this adapter is an orange-bricked rectangle reminiscent of any Mario game. The little throwback to retro gaming is a nice nod to linking the past with the technology to be able to play on most devices out presently. It is light too, at only 10grams, I was surely worried about bending or cracking it but it definitely survived the onslaught of going in and out devices around the office.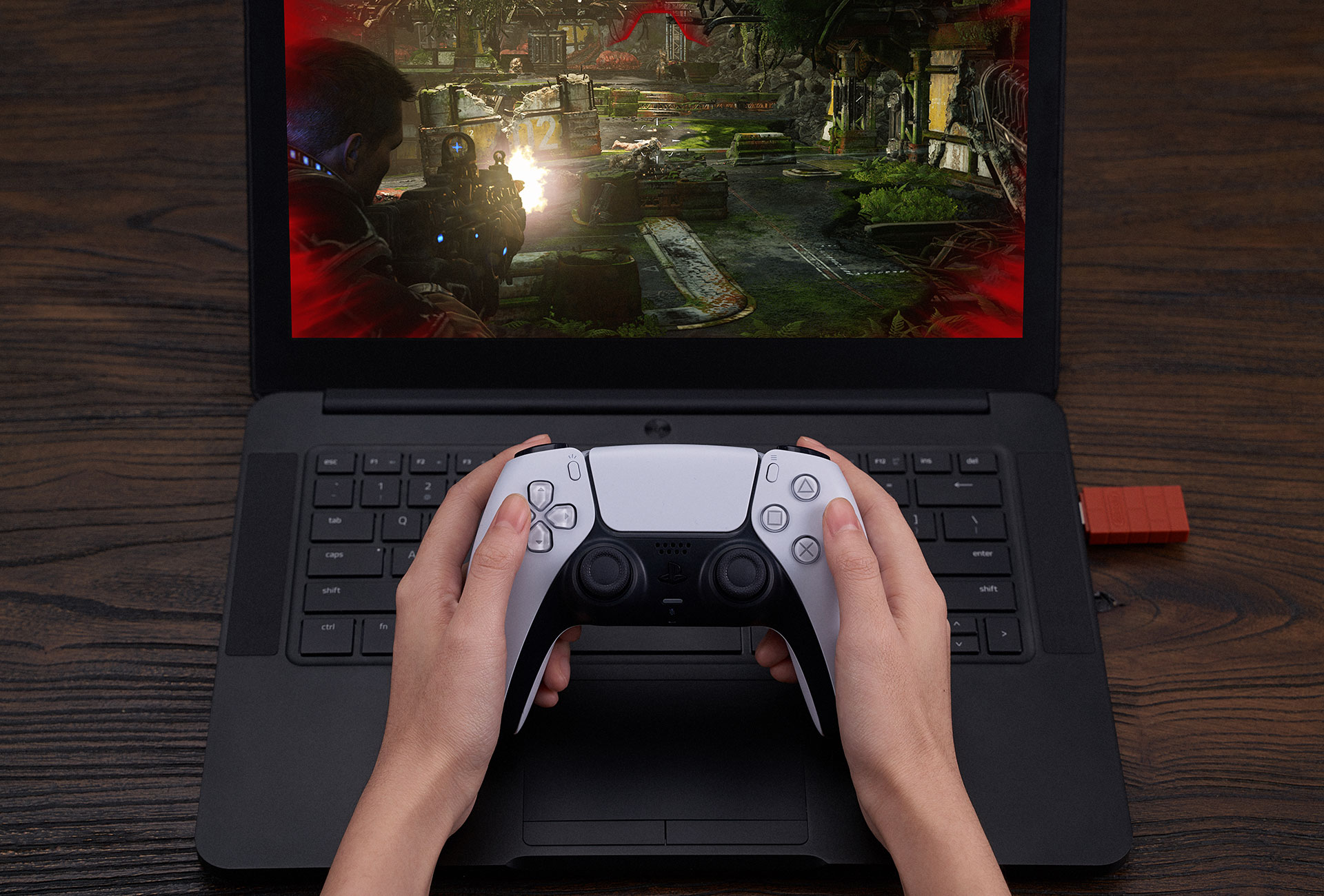 Now, this adapter gives you the option to use a range of controllers, with at the moment the more commonly known, Windows and the Nintendo Switch. It is also available for macOS, Android TV, Raspberry Pi, and a Retrofreak but I don't see them being in most people's gaming repertoires.
As expected and to great relief, the 8BitDo Wireless USB Adapter is also compatible with their own devices, meaning I had great joy bringing out again, the oh so mini, 'Zero 2,' for the laughs and the beastly 'Pro 2 Bluetooth Gamepad', for the thrills.
The 2.1 Bluetooth connectivity was a dream, and while I expected some lag between the devices being a third-party application, it was buttery smooth in gameplay across multiple games and between the platforms I tested it on.
Like any good add-on, the adapter comes with software. 8BitDo's Ultimate software is where you can customise your experience to your own personal style and update any firmware fixes. Now, this software is only compatible with four types of controllers; The Playstation 4|5, Xbox One S|X, Switch Pro, and the 8bitDo controllers. This is also where you can set up profiles for the controllers, map out buttons for your own comfort, adjust the stick sensitivity and even adjust vibration.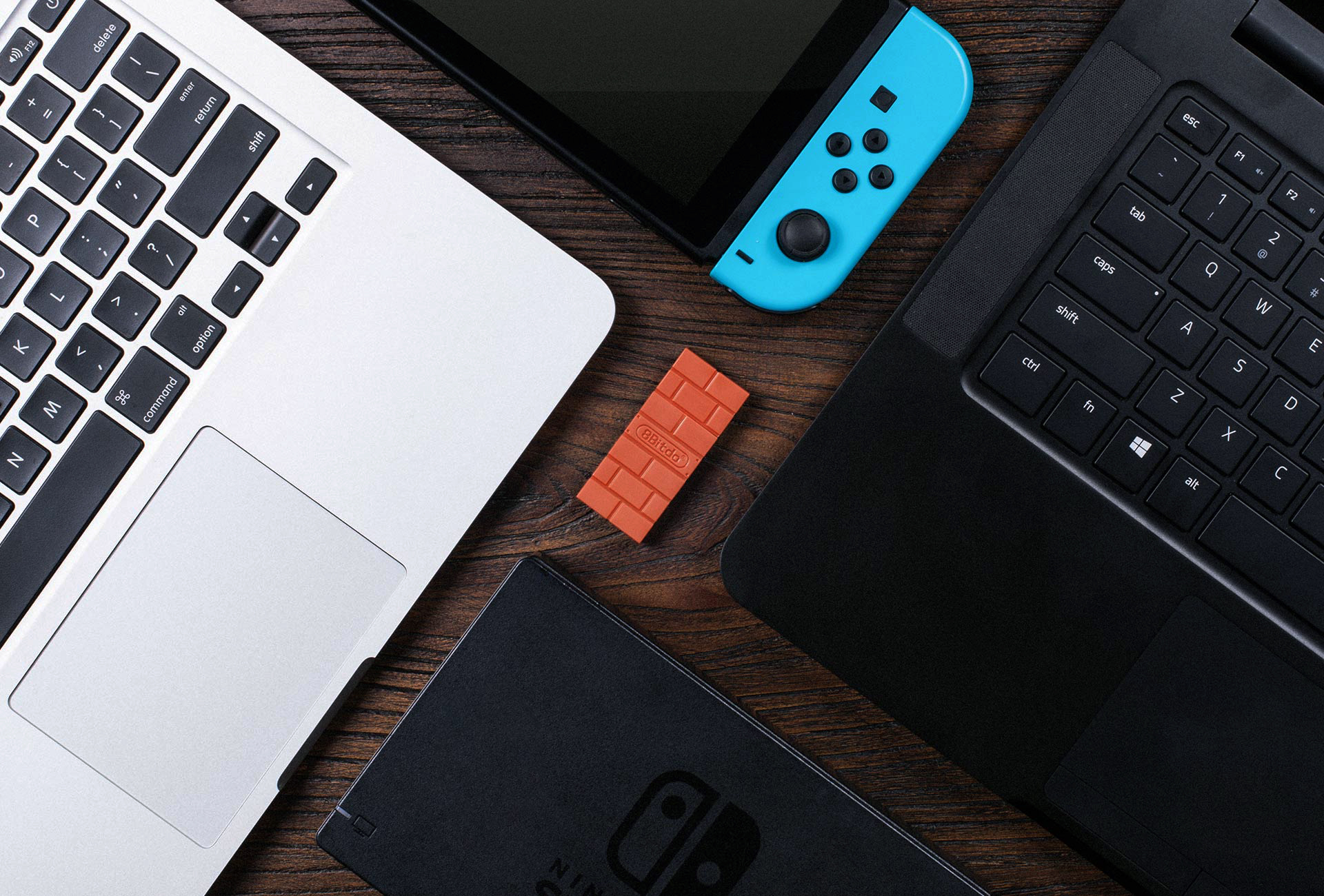 The customisation from 8BitDo has always been impressive and the wide range of options at your fingertips from such a small device is liberating. No longer are you tied to one controller to one device. It was easy as pie to set my Switch Pro controller up, with Xbox controls, to play Fall Guys on my PC. Even easier to set my old Xbox controller up to play Pokemon Snap on my Nintendo Switch. It is that easy. You can even set macros for some multifunctionality added to your controller which is especially helpful when paired with a PC. I found this software pretty quick and simple to navigate, always a plus for someone like me who doesn't have time to guess and check but a help button is also present, just in case. Just don't forget to sync your changes to the controller after the end of your tinkering.
The only issue I had with the software was sometimes it wouldn't recognise the new controller even after syncing it all and pairing a new device. Nothing too devastating, just tedious as I had to reset the program or even at times, restart my PC.
Overall, the Wireless USB Adapter, while not compatible with every controller on the market, 8BitDo has had a red hot go at nearly everything you can think of and while limited with what device you can use it on, the Nintendo Switch and PC have plenty of games that you can use it with. Just short of about $30 AUS on Amazon, this nifty little USB is definitely value for the money.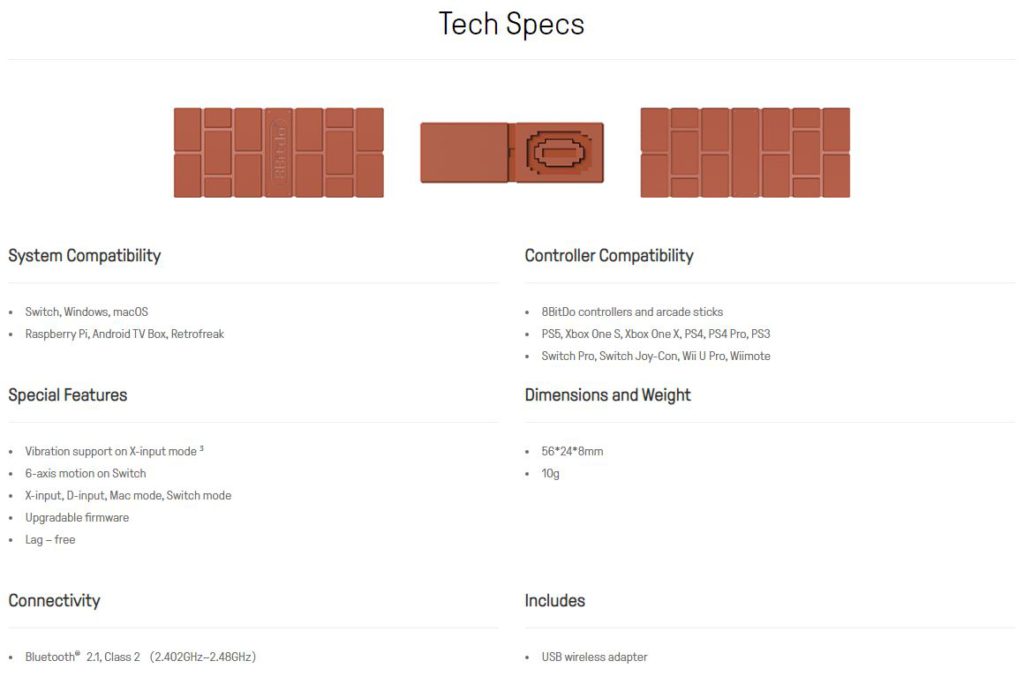 The Good
Compatible with a range of controllers even the PS5 (Next Gen)
Cute, retro aesthetic
Sturdy casing
Profile customisation
Easy to use software
Button mapping
Low price
Lag free pairing with Bluetooth
Compatible with other 8BitDo devices
The Bad
Not compatible with the Xbox Series X/S. You need to keep the Microsoft overlords happy
Found it only useful on Nintendo Switch and Windows PC
Rare recognition of controller issues with the software