Those small, corrugated, clear, plastic mats for your computer chairs,that always look like they were bought in the 80's, we all know at least someone that has one. Designed to protect your carpet, and bond money, I always cringe when I see one glistening in its vinyl tackiness. Thank god, AK Racing have a line of chair mats you can fashionably match with your set up and can stand back and look upon proudly.
Unlike the common rectangle, these mats are circular (Diameter: 99.5cm) and may appear small at first glance but will comfortably fit the diameter of most chairs easily. Made from thick polyester with a rubber coating of grip on the underside, this means this sucker isn't sliding away anywhere. The top side is super silky with a felt-like fabric, ensuring your wheels glide smoothly and your feet relaxed after a long day.
My favourite thing about AK Racing is they love options, and once again they provide. These round babies come in four colours: the ever so cool staple; black, my favourite the apple; green, bold and daring sky; blue and finally MKAU's preferred ruby; red. My green mat goes so well with my green, NITRO AK Racing chair and my iconic, neon, green set up. I just love it when everything matches.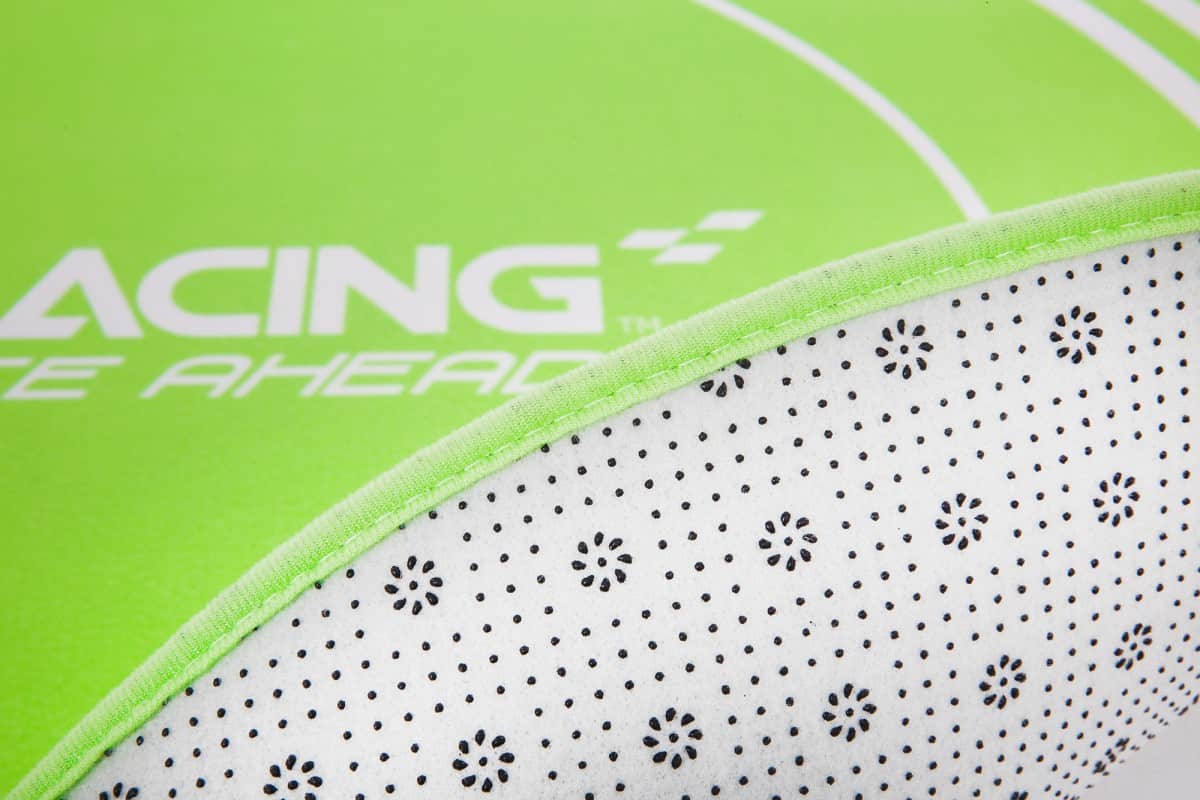 For a reasonable $49.95 and free shipping for Australian purchases, these stylish and unique mats will definitely add the finishing decorative touches to your computer set up but also effectively protect your flooring from damage.
If you want to find out more about AK Racing's Circular Chair Mat, or even purchase your own, you can do so by visiting the link below.
LINK: https://www.ak-racing.com.au/accessories/chair-floor-mats.html
The Good
Available in multiple colours