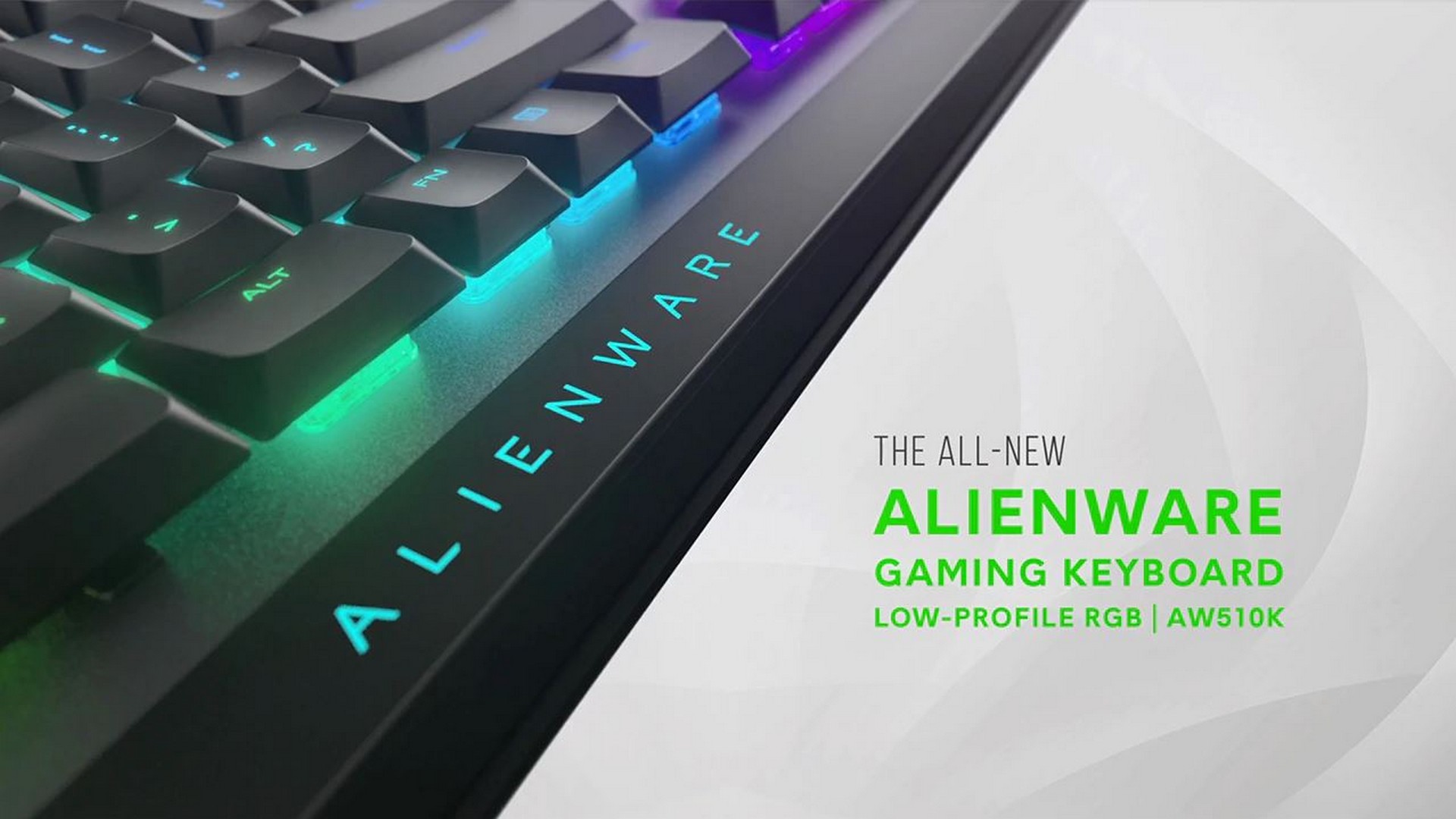 When you mention gaming, one of the first brands that come to mind is Alienware, and this reputation is well deserved. From humble beginnings back in 1996, Alienware has worked to keep ahead of the game, ensuring their products are able to exceed the consumer's expectations. This passion for gaming hasn't stopped with systems though, with Alienware releasing a number of peripherals that complement their systems. The Alienware AW510K is one such keyboard, and we've been given the opportunity to play with one.
Available in either Lunar Light or Dark Side of the Moon, this sleek keyboard is an absolute treat to use. The Cherry MX low profile red switches feature a shorter travel distance than conventional mechanical keyboards, with an average of 35% less travel in each key.
The keys themselves float nicely over the mainboard rather than inset like many others, and each key has a life cycle of fifty million keystrokes. The on-board memory monitors each stroke and relays it back to your PC via a very thick USB cable that splits into two USB-A plugs, offering users a single USB pass through as to not take up a second valuable port.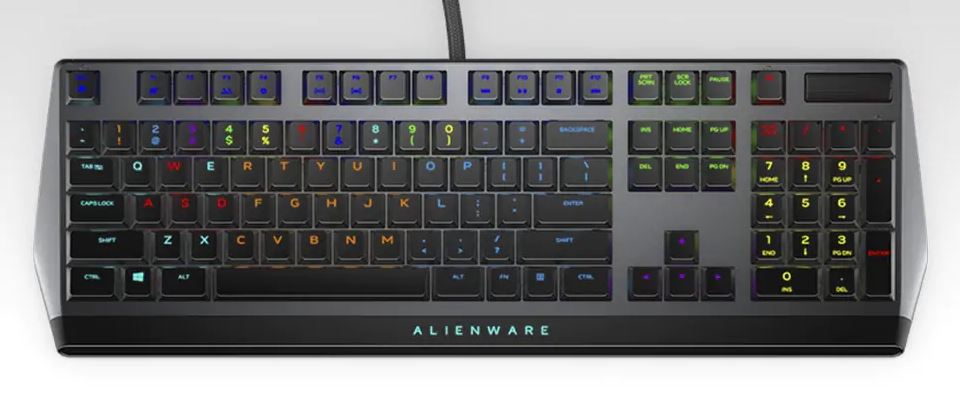 Downloading the Alienware Command Center will grant you access to all of the features the keyboard has to offer, such as adjusting the keyboard lighting with AlienFX, choosing from 16.8million colours with per-key lighting, and creating as many different themes as you'd like with various effects. Alternatively, you can create up to 75 macro combinations, making use of that otherwise untouched "Fn" key and basically giving you a second keyboard to use. To top it off, your profiles can be saved in the keyboard's built-in memory, allowing you to take your keyboard with you and waste no time setting it to how you like it.
With its overall low profile, I found the AW510K to be very comfortable to use. The sensitivity of the floating keys lends itself well to a touch typist, while also being responsive enough to handle some of the most intensive firefights I've had while gaming. The anti-ghosting/N-key rollover handles multiple keystrokes with ease, accurately typing up an assignment or faithfully controlling your character's movements. Even more simple things like adjusting your media is a breeze, with the volume roller and mute key side by side, while the playback buttons have been moved slightly closer so they're within reach.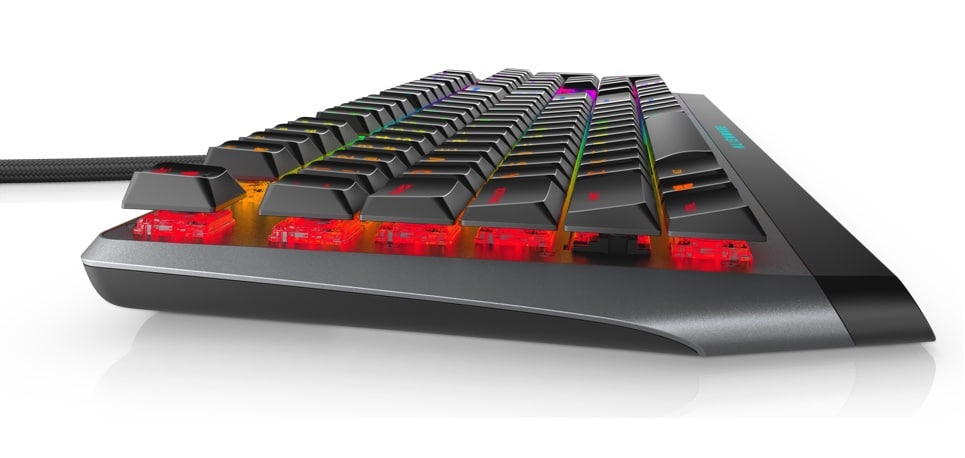 While I'm not a huge fan of the Lunar Light colour, the aggressive edges and seemingly hovering keys really lend themselves well to the sort of Sci-Fi feeling Alienware has always tried to replicate. I very much prefer the Dark Side of the Moon colouring, purely because I feel that the off-white colour presented by Lunar Light would get grubby fairly quickly – particularly for the stereotypical gamer, sitting there scoffing handfuls of Cheetos.
Colour preference aside, I really can't find a fault with this. It's more comfortable and well and truly more responsive than my current keyboard. I have the option of setting up macros for the various games I play, and most importantly, I can have every single key its own special colour and I have 16.8 million to choose from. What else do you really need?
The Good
Per-key RGB with 16.8m colours
USB Pass through allows you plug in another peripheral
Cherry MX low profile red switches are very smooth
Very comfortable to use
The Bad
A very thick USB cable
The Lunar Light colour is a little off-putting