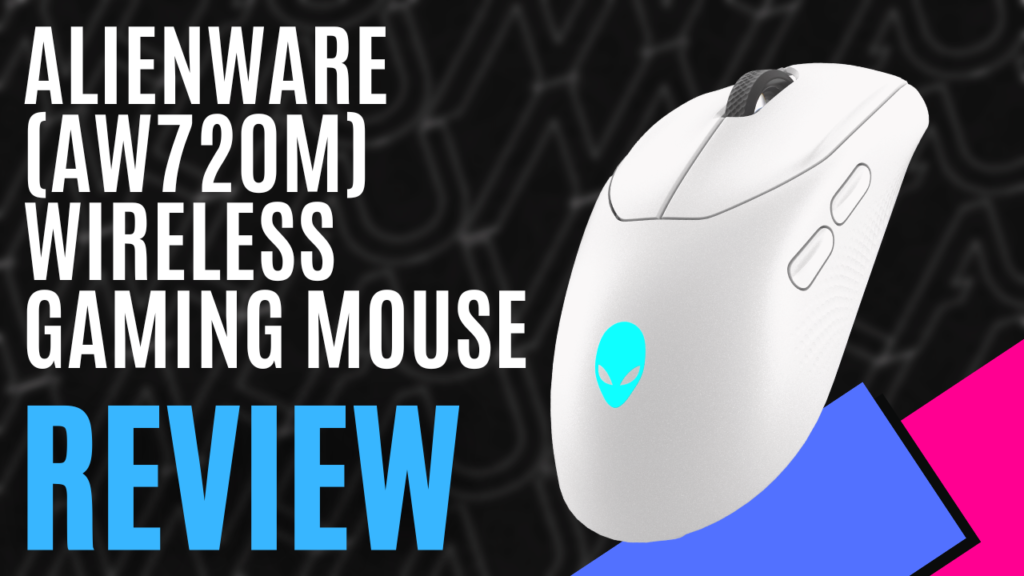 As far as gaming royalty goes, 'Alienware' has to be one of, if not the most recognised name on the market. Over the years, the bold and dynamic style has been slowly evolving to include a more sleek and professional range of hardware, ones which can get you through the workday and then through the Gulag without having to change your setup.
The 'Alienware (AW720M) Tri-Mode Wireless Gaming Mouse' aims to bring functionality and style to your desktop with three options to connect and play with. The standard wired connection is achieved through a USB to USB-C cable that bridges between the laptop or computer to the mouse with a front-facing USB-C port. Once connected, the mouse will function as any normal wired mouse should and the threaded fabric finish on the cable was durable and appealing. Given that the cable locks into place, if you pull until the two-meter cable is taut it will resist but I would hope you wouldn't be doing that on purpose.
With the wired portion covered, there are two more options that can be utilised for your set up which are both wireless. The first one is the Bluetooth mode, which pairs easily with the button underneath that when held down for three seconds, puts the device in pairing mode to be found on your desired computer to pair with. For most computer setups, Bluetooth is the simplest method of connecting wirelessly, and its impressive response both in gaming and general usage felt as seamless if it were plugged in. For a stronger connection during more intensive gaming sessions, the next mode would be my preferred option.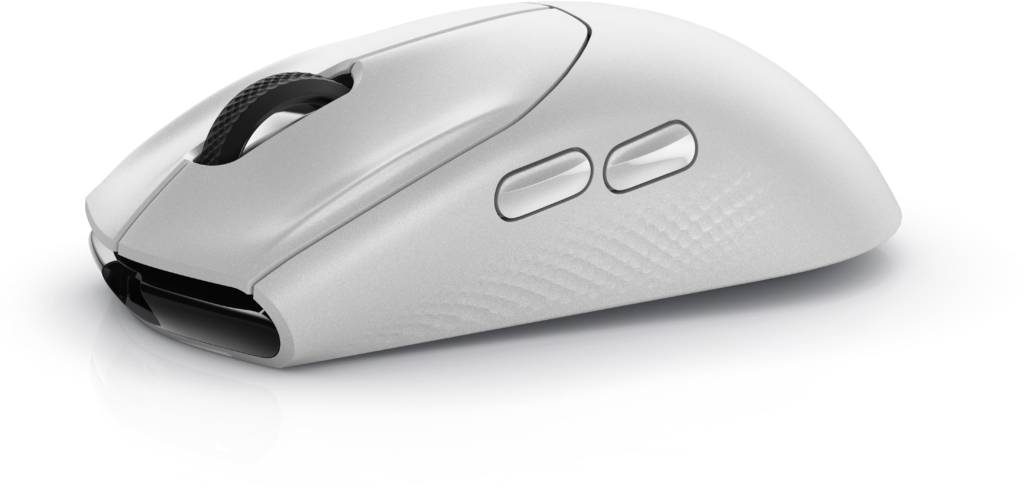 The second option relies on a 2.4GHz USB-C dongle that pairs the device to the computer, which by right should offer just that little bit more security in the connection while gaming. Where all of these modes come together is the adaptor, which attaches to the USB-C end of the charging cable, and has a socket for the dongle to attach to the magnetic snap-on to the mouse instead of plugging in the USB-C end to the mouse. Alternatively, if your computer didn't have a USB port, this would be your workaround for 2.4GHz connectivity. A small magnetic attachment can be placed in the mouse port which then creates a magnetic snap-on-and-off style setup for the cable which charges the device when needed.
What truly blew my mind was how much battery life you could get out of the mouse. A quick five-minute charge could give you up to 20 hours of battery in the 2.4GHz mode, which is more than enough to chase a few more wins before setting it on charge for the night for a full charge. When it was fully charged a staggering 420-hour span could be achieved in the Bluetooth mode. It's safe to say that either wireless options will never leave you short and being able to zap a full day's worth back in five minutes means even if you forget to charge it the night before, you'll be good to go in a pinch.
So we have covered the various methods of connection, battery life, and versatility based on your setup, which begs the question, how does it play? Well with up to a maximum DPI of 26000, it is going to be hard-pressed to not suit your needs no matter how fast or slow you prefer to play. The setting were adjusted through the "Alienware Command Center" which is a free program that also controls the RGB lighting but I will cover that in a moment. There were five DPI settings you could adjust and cycle through as needed with a button underneath the mouse so you wouldn't accidentally press it. For general PC browsing, fast-paced flick-based shooters, or more methodical and precise movements you may use in Minecraft, it was good to have options fine-tuned and ready to go.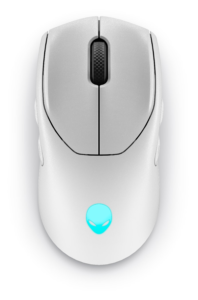 The left and right mouse click buttons are a magnetically sprung design that has a satisfying level of resistance and were slightly concave with a raised ridge on the outer edge that prevented my fingers from slipping off. Four side buttons, two on each side made the device ambidextrous with angled optical switches. The placement of these side buttons sat just in line with my thumb for the furthest one and minimal adjustments to hit the rear buttons. There was a textured design just below them so I was able to rest my thumb underneath them and avoid accidental clicks and overall comfort levels were just right.
The design is a sensible choice and the Alienware logo that sits in the middle of the palm rest reminds you of its gaming origins. With over 16.8 million combinations of colours that can pulse, rotate colours or just remain static, making it fit how you feel can be time-consuming but oh-so worth it. Three thin rubber stripes were smooth enough to help the mouse glide across both the desktop and mouse pad with ease the mouse wheel had a grippy rubber design with a resistance base scroll which personal preference can come into play for the people they may prefer and lose free spinning feeling may not enjoy.
My time with the Alienware (AW720M) Tri-Mode Wireless Gaming Mouse made an impact on me that I didn't notice until I switch back to my G502. The DPI setting, how it rested in my hand and the responsive feedback I got from all of my clicks while using the Alienware mouse was a testimony to when things are done right, you may not appreciate it right away but certainly notice it when it's gone. A smart, ergonomically design that rips through Excel spreadsheets and is even better at helping you clutch up that last-second win before the sun comes up.
The Good
Magnetic spring L/R buttons
Five adjustable DPI slots
Alienware logo RGB settings
Ambidextrous
Side buttons placement
Tri-mode connection settings
Battery life
The Bad
Scroll wheel has no free spin option