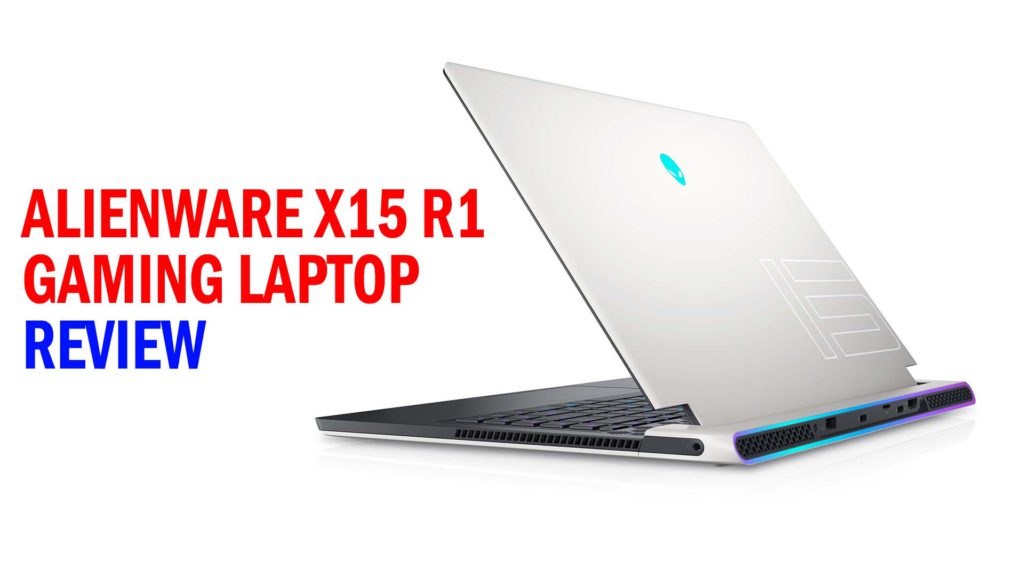 A few months ago, I was given the chance to play around with the beast that is the Alienware X17 R1 gaming laptop, easily one of the best notebooks I've ever had the chance to play with. Today, I get to play with its baby brother, the Alienware X15 R1, which aims to bring the same performance in a more compact design.
The difference is obvious when you look at the two side by side. The X17 supports a 17" screen, whereas the X15 is slightly smaller, sporting the usual 15" display that notebooks commonly come with. This smaller form factor also means that you'll have to make do with a keyboard missing the number pad, which for many gamers won't really be an issue. As we've come to expect from Alienware, and many other gaming brands for that matter, the keyboard and accent lighting around this model can be influenced to suit the user's preferences, and as usual, this can be done using the Alienware Command Center.
We were given the 11th Gen Intel Core i9-11900H version of this particular series, which came preinstalled with Windows 11 Home, an NVIDIA GeForce RTX 3090 8GBGDDR6 card, 32GB of DDR4, 3200MHz RAM, and a 1TB M.2 SSD, and it is certainly not something you'd be wanting to turn your nose up at. All of this is used to power a 15.6" QHD (2560 x 1440) 240Hz screen, with a 2ms response time, and working with NVIDIA G-Sync and Advanced Optimus, leading to an impressive 280+ FPS and an incredibly smooth gaming experience, and this is exactly what I got when I had a chance to play around on it.
Testing a few different games, including one for an upcoming review, I was very pleased to find that I could play anything off my Steam library with its highest resolution and making use of Ray-tracing where possible, and I was genuinely stunned at how incredible the games looked on this smaller format. The two UHD monitors I have on my gaming tower are nothing compared to what I experienced with the Alienware X15 R1. Colours were vibrant, details were crisp, and the animation… Oh, the animation. It was smoother than a hot knife through butter. I swear that my eyes don't even see motion that smooth in real life. I really need this machine in my life permanently.
Just like its bigger brother the Alienware X15 R1 makes use of Cryo-Tech technology to help keep this system cooler for longer periods of time. It uses Alienware's Quad Fan technology and Element 31, an Alienware exclusive thermal interface material, and just like its bigger brother, users will have full control over the performance of the fans by using the Command Center, which can also be used to safely overclock the system with a simple push of a button.
Of course, just like before, I really had to muck around with these settings, just to see what I could do, and just like before I was very pleasantly surprised. I had wrongly assumed that due to the smaller and lighter nature of this notebook that it would perhaps be louder, or run a little hotter, and this is certainly not the case. The fans barely made a whisper as I gunned down CSAT soldiers attempting to take back Neochuri, and the system kept cool under pressure.
As with most portable computers now, connectivity is becoming less and less of a problem, particularly with a lot of devices now going completely wireless, and you'll probably want to try and organize some new wireless peripherals with the Alienware X15 R1 because it is quite limited in the number of available ports.
It features a single USB 3.2 port, a USB-C 3.2 port with Power Delivery and DisplayPort capabilities, a Thunderbolt 4 port, again with Power Delivery and DisplayPort, a single HDMI2.1 port, and a single 3.5mm Headset connection. Given that this model was supplied with Killer Wi-Fi 6 1675 (2×2) 802.11AX wireless and Bluetooth 5.2, the lack of ports won't be an issue with the right equipment.
The Alienware X15 R1 packs a hell of a punch in a wonderfully lightweight and beautifully designed package. It's the perfect addition to a travelling gamer's arsenal, offering dedicated desktop-level performance in a package that can be picked up and moved around as easily as any other 15" laptop on the market. I legitimately thought that performance would have to be sacrificed for the Alienware X15 R1 to be presented in such a portable format and I severely underestimated its abilities. With the Alienware X15 R1, the team over at Alienware has once again shown that great power can be contained.
The Good
Small and elegant form factor
Incredible performance
Quite while running
Easy to use Alienware Command Center for RGB and Overclocking
An amazing display
The Bad
Maximum 32GB of RAM
Smaller size means less keyboard