Straight up, I will say to you that if you have come here looking for all of the detailed specs to satisfy your nerd-ish needs, you won't find them here. I will also tell you that you will find what my real-world use of the RX580 was like and that it is one of the best value GPU's on the market right now.
After recieveing my loaner review unit, I fitted it to our AMD Threadripper machine for testing. The machine specs for our TR box are:
AMD Threadripper 2990WX 32 Core
Corsair 64GB RAM
512 EVO 860 SSD
ASUS Strix X399-E Mobo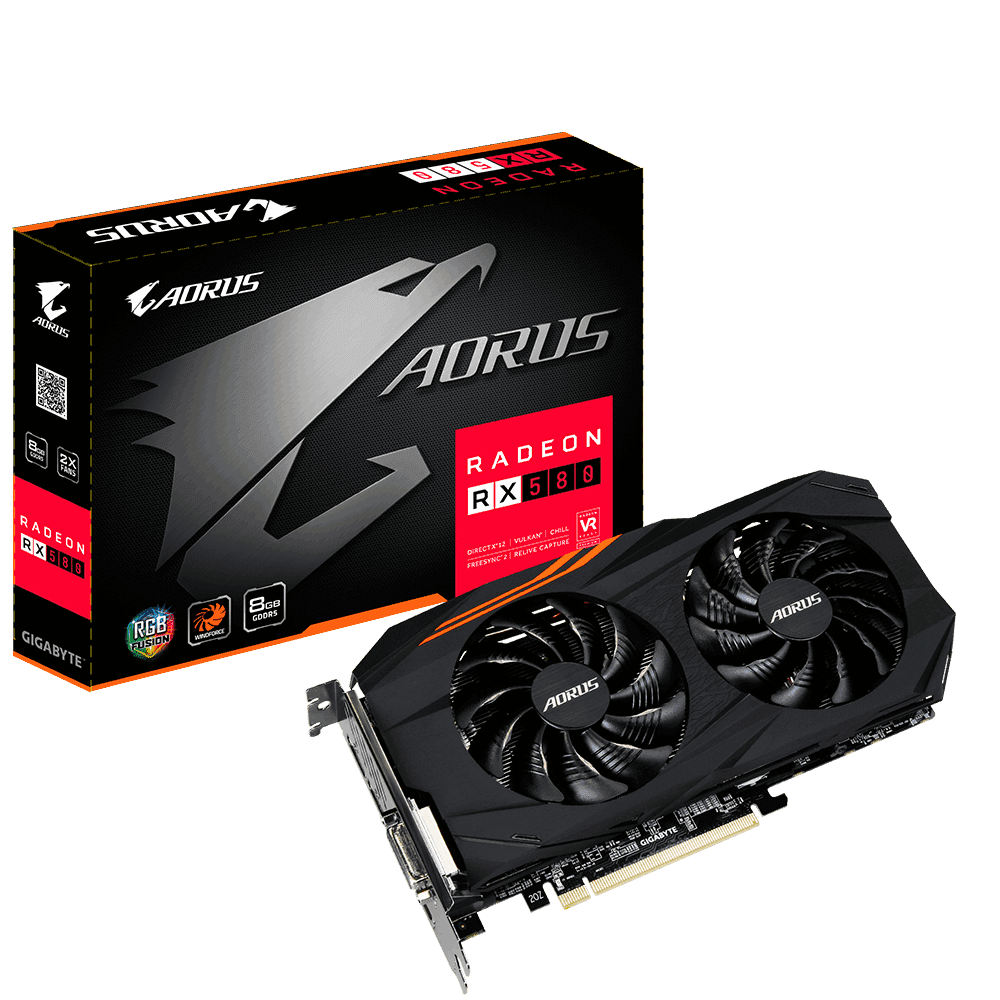 This machine has no dramas processing even the most hungry of games, but while the RX580 8GB didn't push our rig to the limit, it wasn't a slouch either.
The 580 is neither a top end nor a bottom end card, but rather it sits smack dead in the middle. Packed with 8GB GDDR5 memory, a 1.36GHZ clock rate, 256-bit Memory bus an 8Gbps Throughput, the RX580 is no slouch. Here in Australia at the time of writing, you can find the card for $289 from local suppliers.
If you do happen to go for the 580, aim for the OC edition. This boosts the clock rate up to 1.41Ghz. A small bump, but a bump nonetheless. And the price is normally on par at the moment. You can get versions bumped to 1.44Ghz which are usually the dual fan version. At the end of the day the difference from a baseline model at 1.34Ghz to the top 1.44Ghz is certainly not going to be the difference between a playable & non-playable game.

Do try to steer clear of the OEM version though, it has a baseline clock rate of as low as 1.12Ghz.
Obviously, there are plenty of players that want more power and more frames, especially in 4K however, not everyone can shell out $2,000 for a top end GPU that can render frames faster than The Flash can run!
Anyway, on to my games…
So I fired up Battlefield V, maxed out the graphic settings and set the resolution to 2160p. I did the same with Shadow of the Tomb Raider and Metro Exodus.
BFV was certainly playable in 4K, but enthusiasts would not be overly impressed with the average frame rate I managed to squeeze out which was 30fps on my 120hz display. Move to Tomb Raider, and it dipped just below 25fps then on to Metro Exodus and it sat around 22fps.
Dropping the resolution down yielder faster frame rates, obviously, to these:
| | | |
| --- | --- | --- |
| Game | 1080p | 1440p |
| | | |
| BFV: | 78fps | 60fps |
| Tomb Raider: | 66fps | 51fps |
| Metro Exodus: | 48fps | 39fps |
After thrashing the GPU for a short period, the fans certainly wound up to speed to keep the unit cool, but never really got loud. This is always a good thing. And like most GPU's these days, the fans come to a halt when the card isn't under load to extend fan life and keep the noise to a minimum.
The RX580 comes with 2 x DisplayPort 1.4, 1 x HDMI & 1 x DVI ports with 4K60, HDR & FreeSync support for all your connectivity needs.
When all is said and done this is great mid-range card that ticks all the boxes for us budget-conscious gamers. Performance is an impressive bang-for-your-buck but steer clear of 4K gaming with this card.
The Good
Value For Money
Quiet Running
OC Capable
The Bad
4K Gaming Not Playable - But That's Not Really Where This Card Is Aimed At