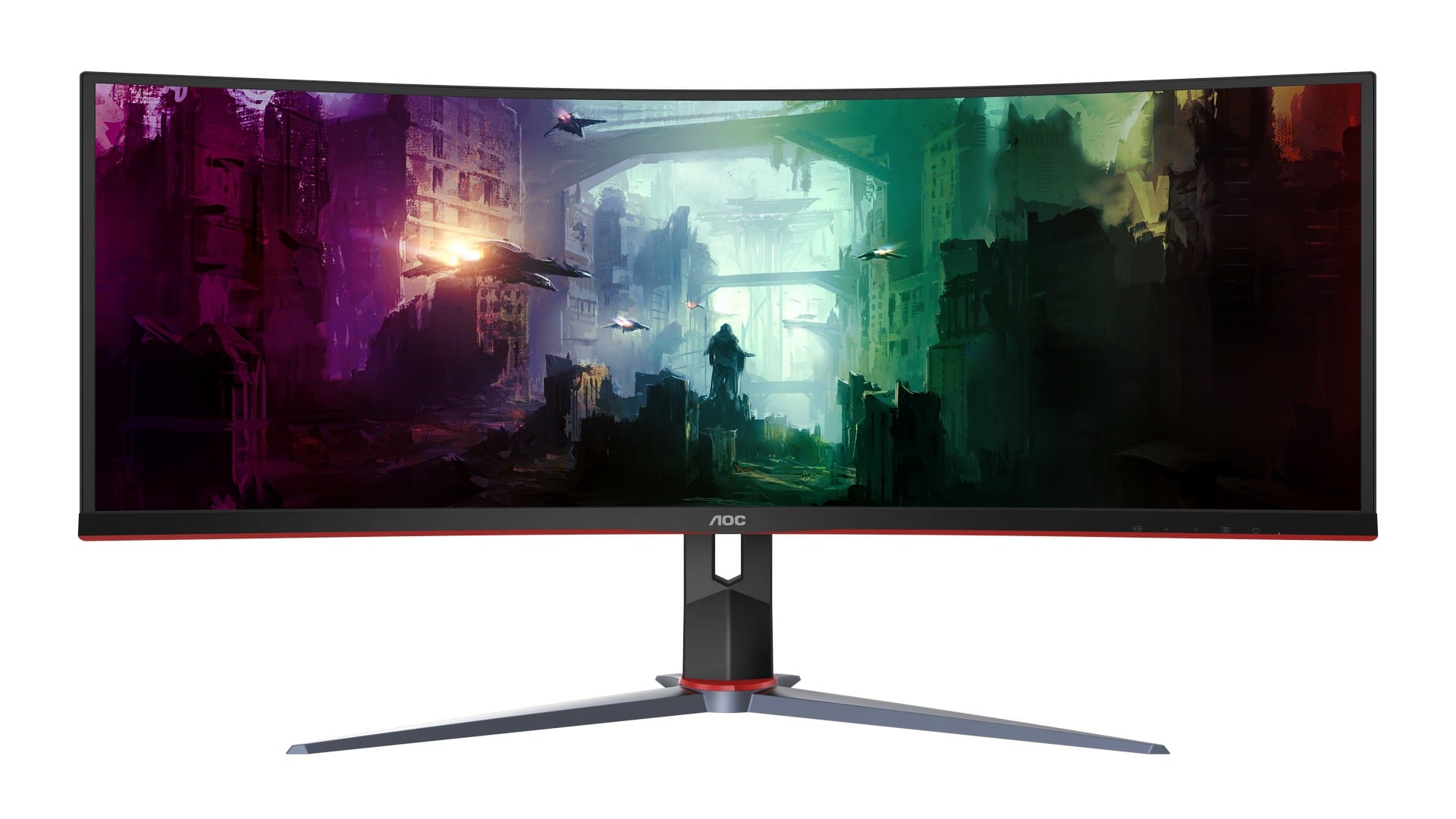 Delving back into the wide world of PC gaming, I never really took into consideration the style of monitor I use. My current set up is running two 27" UHD monitors that take up quite a bit of bench space, but I am fortunate enough to have the space available for them. They're nothing special, just a generic brand from a generic local retailer. They do the job well enough for me. Or so I thought.
AOC were kind enough to let us play around with one of their ultra-wide screens, and more specifically the CU34G2X – a 34"curved, ultra-wide monitor. This beast of a screen features Quad HD (3440 x 1440) resolution with an aspect ratio of 21:9, coupled with HDR performance, a response time of 1ms and a refresh rate sitting at a comfortable 144Hz. Gamers, eat your heart out!
Combining the refresh rate, the response times and Adaptive Sync technology, this monitor will deliver smooth visuals, removing tearing and stuttering as the screen adapts its refresh rate to match that of your processor. Coupled with the built in HDR mode, users will also experience more vivid colours and an overall sharper image when HDR is enabled.
Now that a good chunk of the tech stuff is out of the way, how was it? Well, I have to admit I have some mixed feelings about it. As a stand-alone monitor, it is absolutely fantastic. I played around with a couple of the settings, but predominately stuck with the already set up gaming mode in the brightness settings, because the reality of it is that this is what most of us would be focused on. What intrigued me most about this, particularly with the ability to run multiple inputs, was just how well the Picture-in-Picture (PIP) and Picture-beside-Picture (PBP) would work, so this was quite literally the first thing I tried.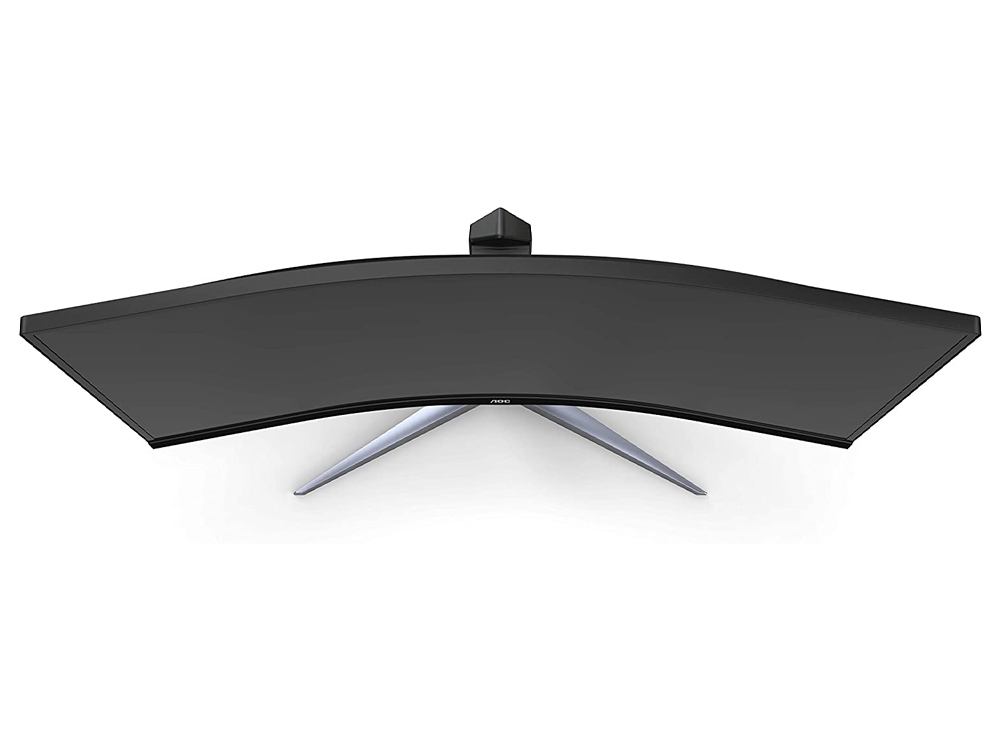 Running PIP would put a small frame within your main screen, its position and size dependant on your choice within the monitors menu. For gaming purposes, this took away some very valuable real-estate on the monitor, completely blocking out that part of the screen. I had initially thought this would be a great thing to have while streaming – easy access to a second monitor without having to look away, but alas, it was not as useful for this purpose as I had hoped.
I also played around with the PBP – the ability to run two full screens on a single monitor was incredibly appealing, but once again found this to be almost pointless when it comes to gaming, particularly seeing as I am used to running a 16:9 aspect ratio. Running side by side screens drops that ratio right down to 4:3, much like the old CRT monitors I used when I was growing up. While this didn't restrict visuals nearly as much as running PIP, the smaller monitors were definitely something that bothered me when it came to gaming. So what would these features be good for?
While I personally wouldn't use this feature again, it would certainly be more useful to some people over others. My first thoughts move to photo or movie editing – One half could display the original image, while the other half could be where you're working on your edit. I also lean towards people who just don't have the space for two monitors – people in an office cubical who constantly flick from one tab to another as they change back and forth working on whatever it is they're doing. Yes, you'd sacrifice the wide screen. No, I don't think that'd be an issue for these uses. The PIP and PBP modes this screen is capable of are more suited to a work based set up as opposed to gaming.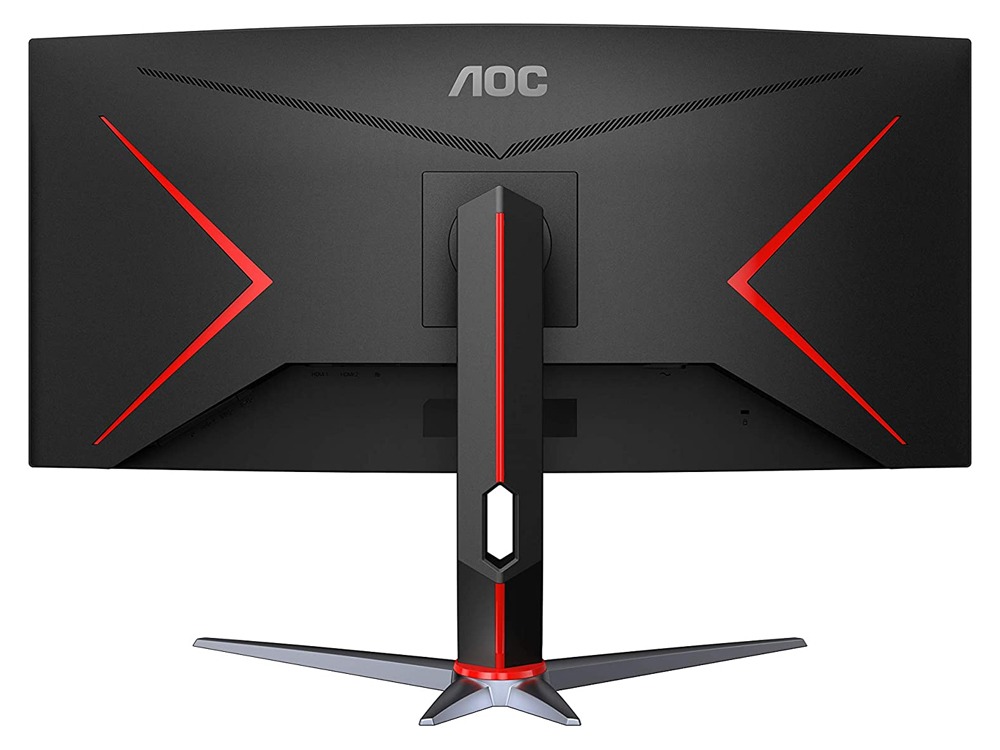 From a gaming perspective however, I absolutely adore this monitor. The wider aspect gives players a greater field of view, and combined with its eye-matching curve enables players to focus on the important things while still being able to see the big picture. While playing Arma3, I commonly find my eyes being drawn to desync on my screen as the transport drives me to the area of operations, but while playing with AOC's CU34G2X I didn't see anything of the sorts, spending more time focused on looking for contacts instead of mesmerized by the strange rolling effect on my screen.
The more vibrant colours allowed me to see my targets much more easily, causing them to stand out against the hillside and various shrubs they attempted to hide behind. I felt like I was so much more immersed in the game than I have ever felt before. Everything about this monitor made my game feel so much more alive, right up until I accidentally tapped a little button and on the underside of the monitor and had this dirty red crosshair in the centre of my screen. I guess if you're one of those 360 no scope plebs, this may be beneficial for you.
The AOC CU34G2X monitor is a beautiful piece of equipment that is really well put together. The black, angular design with its red accents looks the part, while it's very simple to set up and tear down. While I am not as big a fan as I thought I'd be when it comes to PIP and PBP, the display is absolutely impressive, the clarity rivalling my UHD monitors. While you may not use every aspect of what it has on offer, the AOC CU34G2X is certainly worth your consideration when looking for a new monitor.
The Good
Spectacular viewing angles
Truly immersive colours
Completely removed screen tear and stuttering for me
The curve matches your eye, so you get good peripheral awareness
PIP and PBP great for multitasking
The Bad
The 360 no scope (pleb) reticule
PIP and PBP removed real-estate for gamers