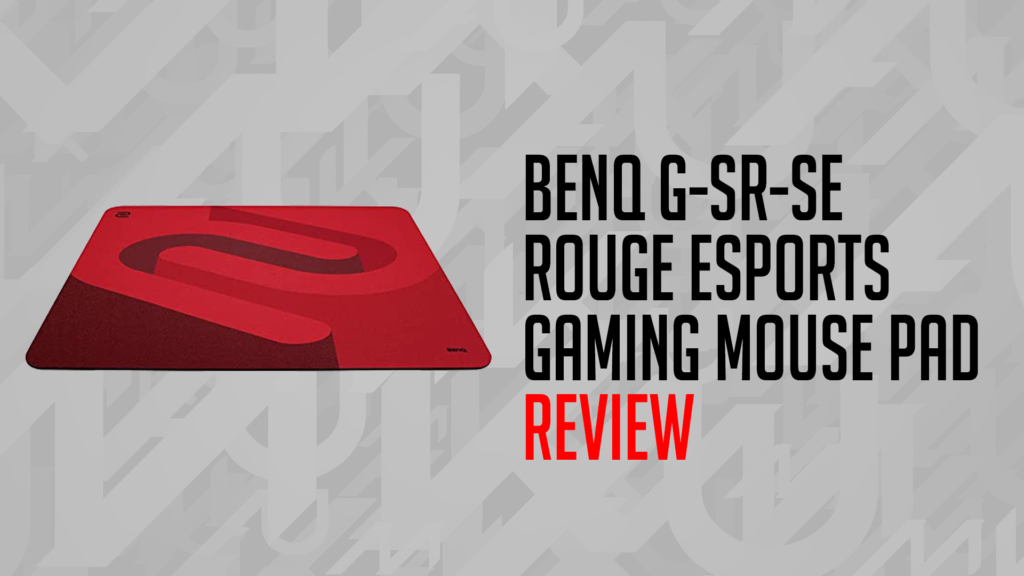 There are certain things my mother used to tell me are worth the investment such as good shoes or a good bed, and in today's world, I would argue a good mousepad as well. These items are something we may take for granted, and with eSport gaming, finding a comfortable mousepad that can service the wild movements of some, and the calmer, more precise approach of others, is just as important as the rest of the setup.
BenQ have always delivered a smart and sleek presentation for their products, and the same care has gone into the product case for the G-SR-SE ROUGE Esports Gaming Mouse Pad as well. It does come down to personal preference, but having a sturdy rectangular box served more than just an eye-catching design for display purposes, as it was perfectly able to roll up the pad for easy transportation. Initially, I had to leave a few heavy books on the corner to flatten it out, but its flat surface would bounce back much faster after being broken in.
I have a gaming laptop and still enjoy the local LAN session, so being able to pack up the larger-than-normal mousepad and know it will be protected through travel is an added bonus. Much the same as travelling eSports teams, being able to bring your own equipment is crucial to success, with the added security of avoiding folds and creases when you stuff a mousepad in a bag.
This larger-than-average mousepad measures up at 470mm x 390mm x 3mm, which offers plenty of real estate to work with. I personally tend to rest my forearm on the desk and move my mouse with my wrist for the majority of my gaming. There was enough space to rest my forearm on the bottom right of the mouse pad while using the space at the top left, and it had the same amount of movement I have on my significantly smaller generic mousepad.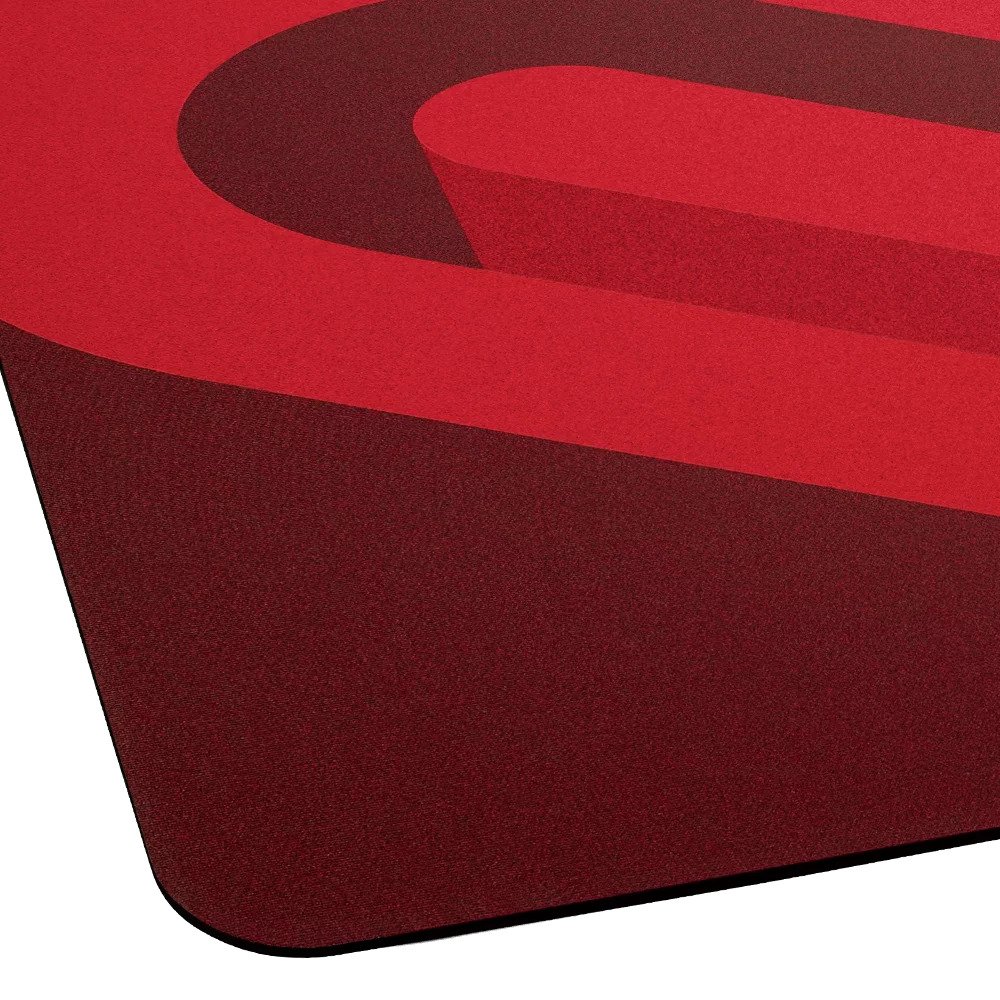 Not everyone will game the same way, as my style of having my mouse pointing at an angle and using my wrist for movement might be dramatically different from someone who wants to have their mouse centred and use their entire forearm to control their movements. One thing that remained constant was the stick that the G-SR-SE ROUGE Esports Gaming Mouse Pad had on the desk. It survived the stress test of my manic movements to see if I could get it to move. The rubber underside was a smooth finish and didn't rely on a texture for its grip, even when I tried this on a glass desktop, a woodgrain desk, and a laminate surface, and it held on with no movement.
The fabric on top had a stylistic rendition of the company's logo and was smooth to the touch, with enough resistance to cater to both heavy and light-handed players. I tend to let my mouse glide and only really press down during an intense gaming moment, but there are most certainly the players that like to dig deep and really drag the mouse. The thickness found a healthy middle ground as well. There was enough cushion to absorb player movement without looking out of sorts on a desk.
The G-SR-SE ROUGE Esports Gaming Mouse Pad by BenQ is a bold statement of a mousepad with plenty of play space. With a sturdy package that can be reused for transportation and a design that can cater to many play styles, I can see this mousepad making the rounds in some tournaments. Depending on your setup, having a larger mousepad may not be the best option for you, but even if you can only utilise half the space, you will still be in good hands.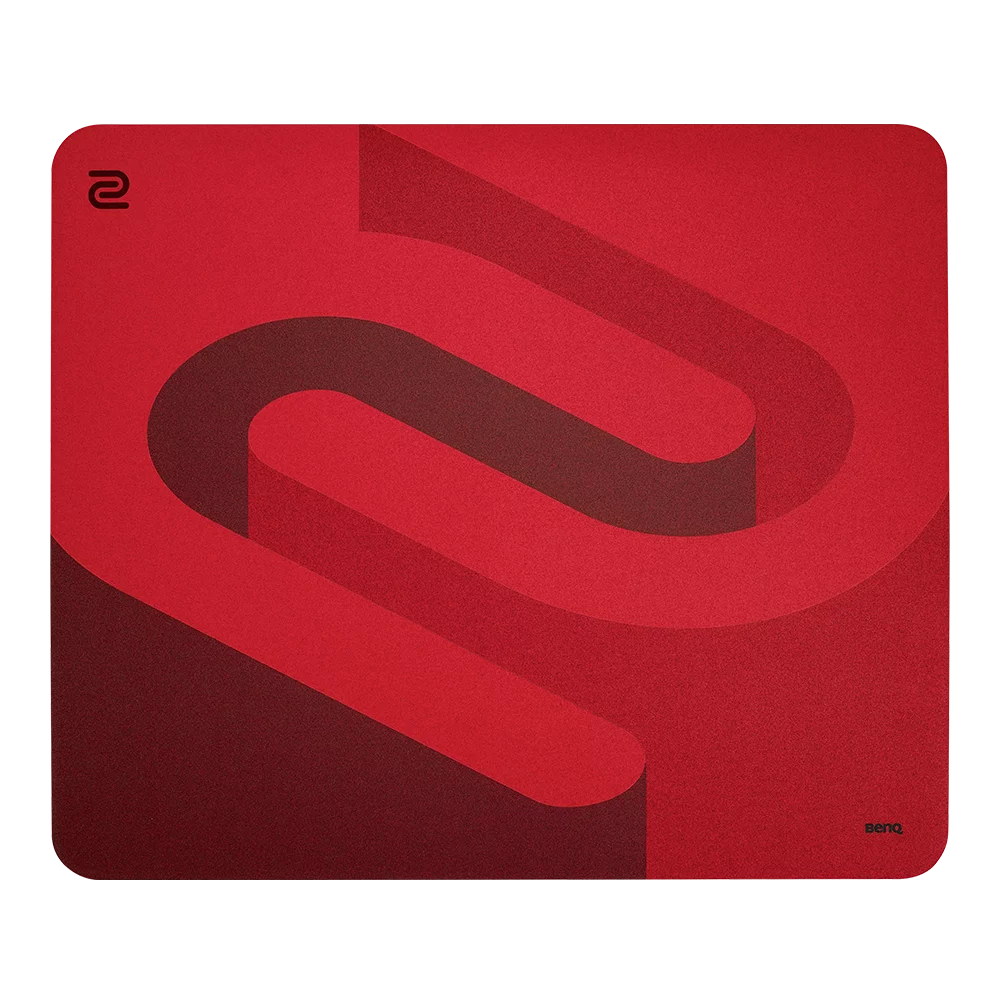 The Good
Material on top was smooth with enough built in resistance
Rubber bottom was solid on multiple surfaces
Large space to cater to many play styles
Sleek and sturdy package can be reused for travel
Stylish logo design on the pad is easy on the eyes
The Bad
Large square mousepad may be difficult to fit in all set ups