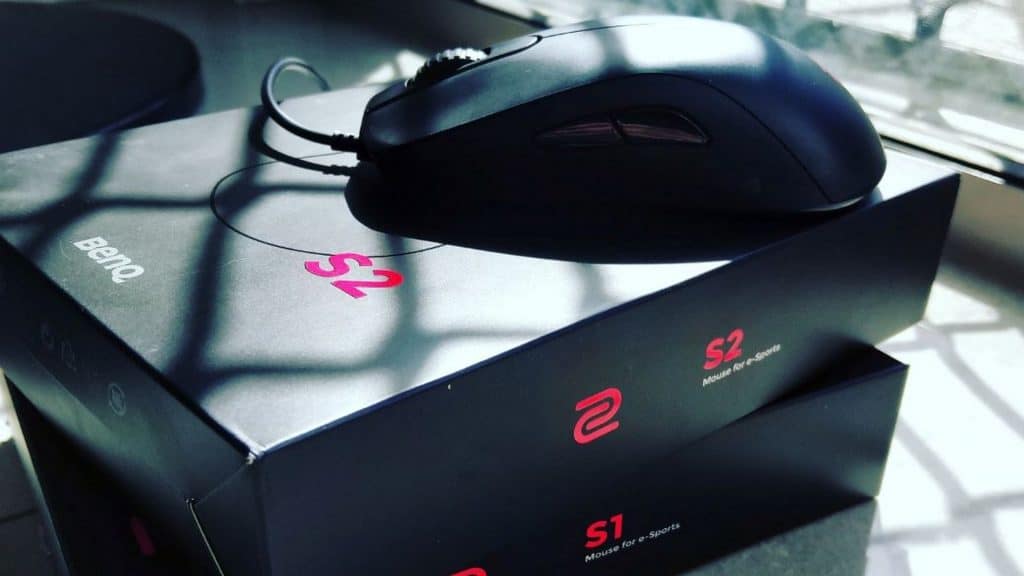 Most gamers want the edge on the competition. No longer are we living in the days of the tracking ball mouse of our past, we want even our mice to be quick and efficient, so how does the S1 and S2 from the BenQ Zowie S series of e-sports mice, shape up against the competitors?
The S series of Zowie mice for this review, both come in a sleek, matte black style, with the Zowie logo painted on the front palm support in red. They certainly look good in this classic black and red combo. The S1 is a good size with a decent hump that fits in the hand well, with the S2 being slightly smaller, it was just as great for my girly hands. They both are a bit more of a classic streamlined shape than some mice on the market and boy, are the S1 and S2 as equally lightweight (S1 is 87 grams, S2 is 82 grams) and very mobile. I prefer a lighter gaming mouse compared to some, I think it makes for sharper angles, but that's just me.
There are ever so subtle slanting finger grooves, that I would have liked to have seen a little deeper for stability, but they are still a nice touch. They include two side buttons located on the left of both models and are very accessible by your thumb. The scroll wheel is a little chunky and loud but depending if you use one a lot, which I don't, you wont really notice it.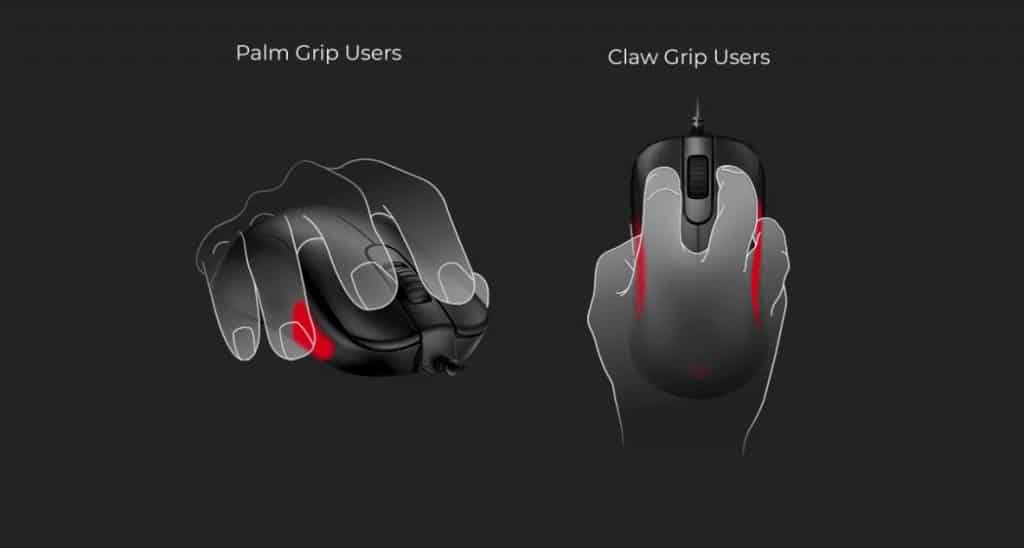 They both come with a 2 metre USB cable, which was a nice addition as most tech I receive is very restrictive in placement and movement by the shortness in length. It would have been nice to see the cable braided for wear and tear, but the thick rubber was very flexible and sturdy enough. Even better is the fact it is angled at the mice itself, meaning minimal cable drag and probably none if you use a cord bungie.
One of my favorite features of these Zowie mice is the fact they are plug and play. No drivers to install, literally plug it in and play, and that is exactly what I did. This is so beneficial for a gamer on the run who never knows where his set up is going to be next. It is also great for people like me with no patient for dicking around with settings for gear.
So, responsiveness, you may ask? So right out the box and plugged in, I found it very reactive, with each command whether it was a character moving, or activating a button, immediate and precise. You can increase your DPI via a switch underneath on the right, from 400 all the way up to 3200 dpi. This is great as it really customizes the sensitivity to your play style, especially if you are all about quick flicks in games like most serious e-sport mice need. For me this was a fine enough speed, but I'm surprised this is the highest it goes for competitive play. You can also adjust the polling rate with the mouse being able to report back at 125, 500 and 1000 Hz. This is accessible underneath as well, on the left, and is great for adjusting how much pressure you want to put on your CPU.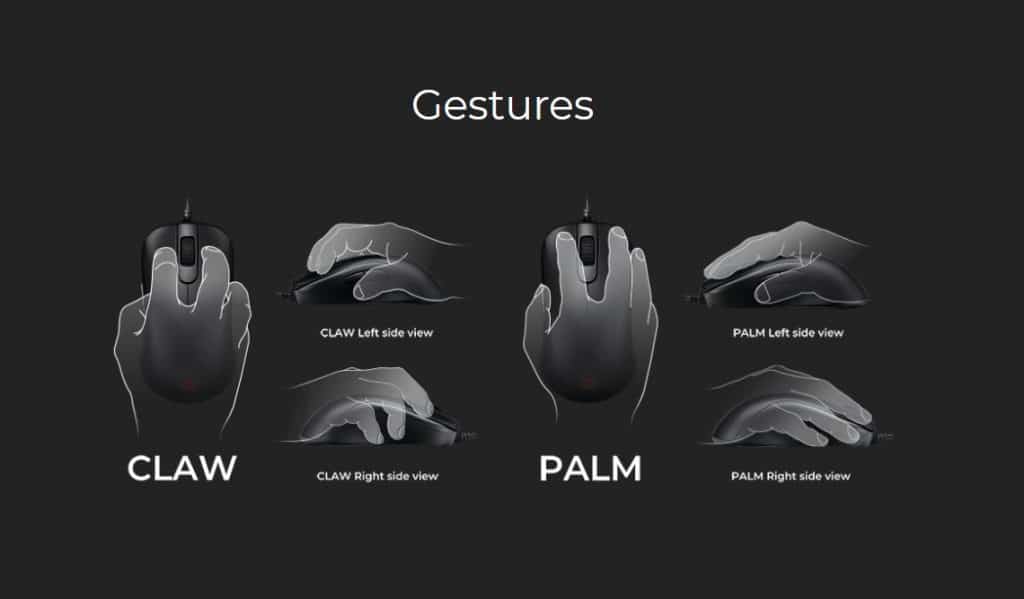 They glide effortlessly across any mouse-pad and BenQ, the legends they are, have included an extra set of thin rubber slides, to replace the other ones, once they become my usual dusty mess… I suck at cleaning, OK. Now, I didn't really get to test the lift of the mice, but I have read online that it can be adjusted in hardware settings.
Now, while I couldn't find it, I wont comment too much on it, but the lift off on the 3360 sensor while playing was nothing I would be concerned about with little difference to most mice I have used in the past.
Overall, the BenQ Zowie S Series mice are a sleek and good-looking addition to any PC set up. With only a size difference the only distinguishing element between these two, they are both very impressive mice. While they have some features beneficial for gaming, I find these mice that comfortable, I would definitely find them at home in my day to day gaming and computering needs.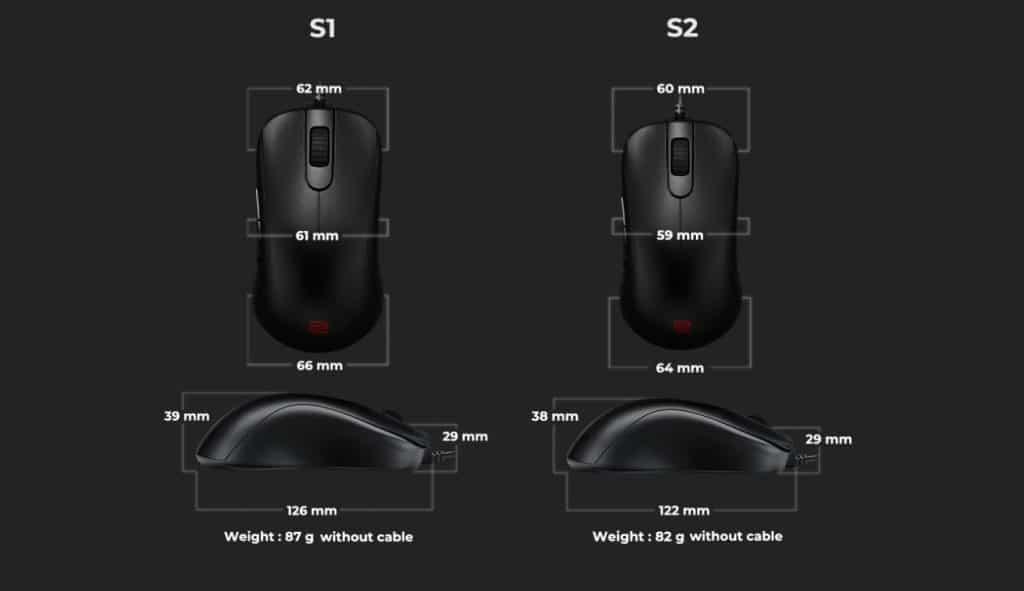 The Good
Sleek classic style in matte black
Comfortable shape with slanting shallow finger grooves
Different sizes from S1 to S2
Lightweight and mobile
No driver installation
2m lengthy flexible cable
Angled mouse cable for minimal drag
Customisable DPI settings
Customisable Poll Rating settings
Extra slides
The Bad
Personally, deeper finger grooves
Non braided cable
Surprisingly average DPI