Streamers and podcasters alike are the modern-day celebrities. Especially in the gaming world. To build that effective connection with their audience, they need to be able to communicate with clarity and quality. The voice is a powerful tool to convey a message, so the tech we use should be pivotal to this process.
The Yeti Nano by 'Blue' is a sleek, matte, upright microphone that comes in a stunning shade of metallic steel, red or blue. Inspired by their highly popular Blue Yeti this compact version is perfect for a clutter-free set up. This mic is made up of thick, heavy duty plastic with sturdy metal hinging to find that perfect angle. Coming with a USB microphone, built in stand, USB cable and a 3/8 inch to 5/8 inch adapter, this is definitely one mic that looks stunning whether you are using it for streaming, podcasts, skype and all your other broadcasting needs.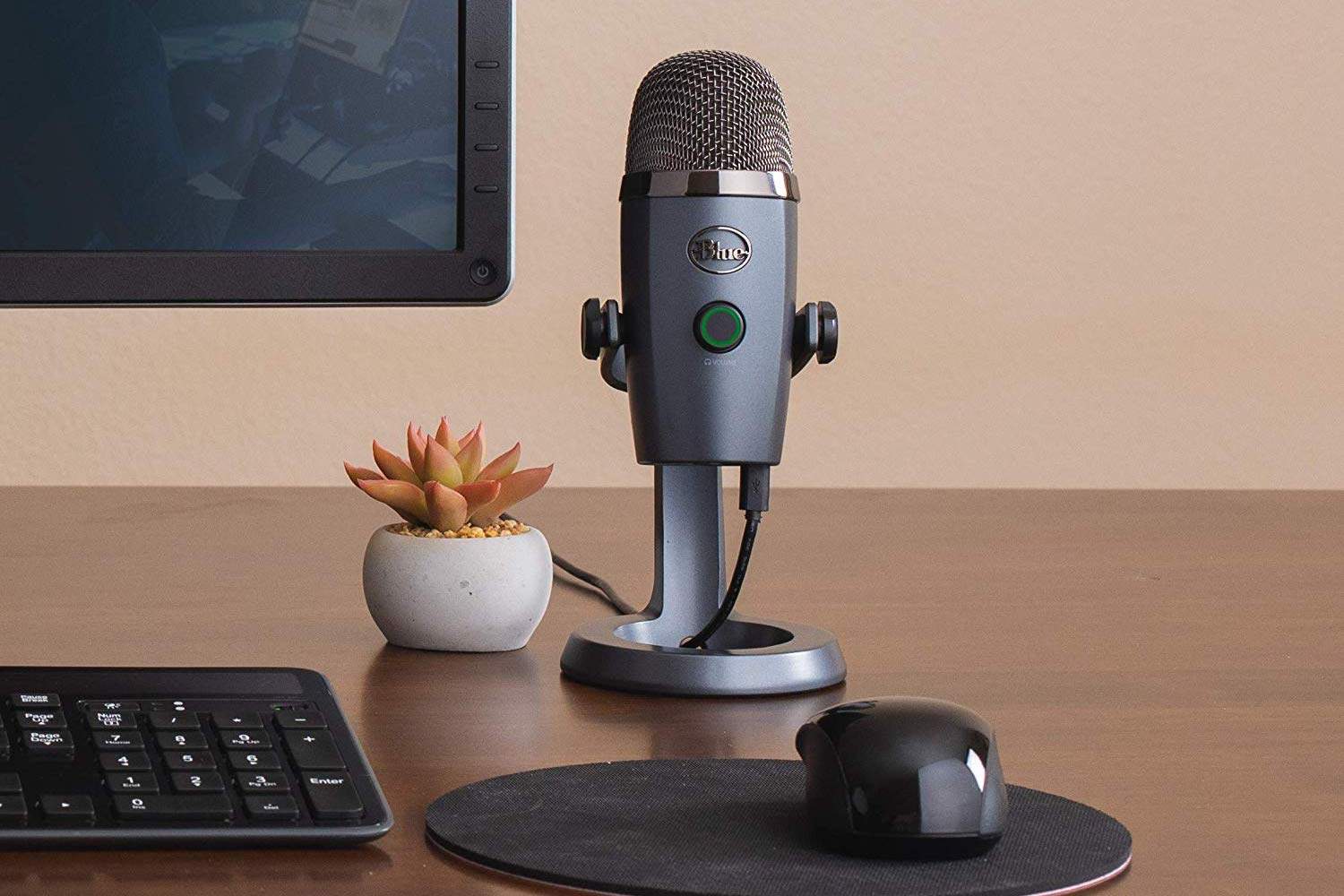 This microphone is definitely one of the most functional pieces of tech I have had to pleasure of reviewing. It was incredibly simple to use and was literally plug and play. After inserting the USB cable into my computer, I was instantly able to start streaming with very minimal tweaking of my settings. For someone that gets seriously frustrated with having to install drivers at the drop of a hat for products, this was in fact a god send.
So how does it go you might ask? Well one feature I love about the Yeti Nano is the fact it is both cardioid AND omnidirectional, all at the flip of a switch. If you don't know what that means, it means you have the ability to control where the microphone is picking up the sound. Being able to pick up sound patterns from one or multiple sources means you can customise your 24-bit audio experience to meet whatever need you have. I found this especially handy as I often stream with my mic close to my face meaning the cardioid option successfully collected all my sound from the front. My viewers and the team at MKAU were startled at the clearness and sharpness compared to some competing brands.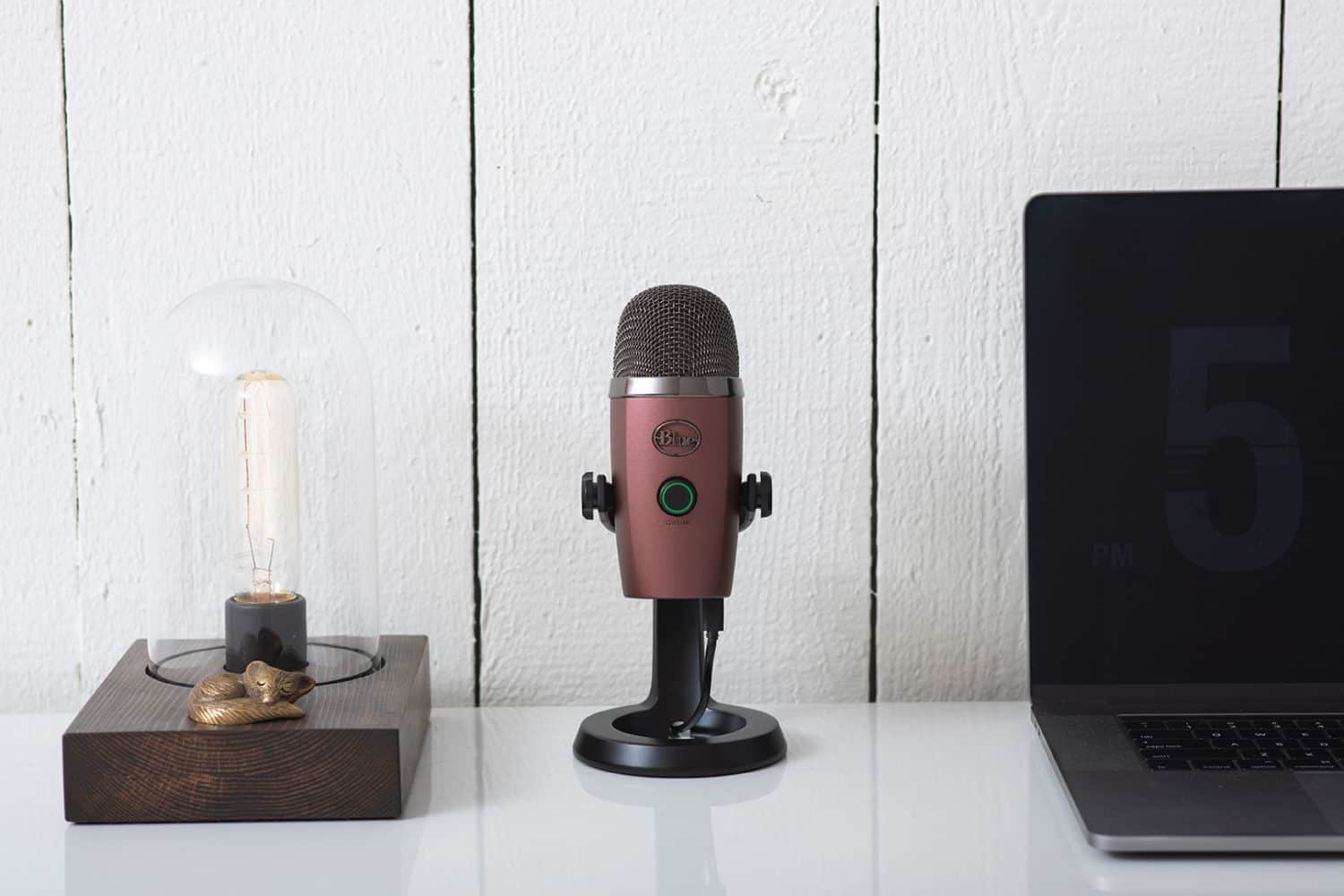 A few features, although minor, what I did appreciate was the no latency headphone output, easily accessible muting and volume adjustments. This means your voice and sound can be heard in real time, those awkward burps and other bodily sounds can be muted in instance at the touch of a switch. The dial on the front also means that the volume can quickly be adjusted up to 100dB, meaning you are definitely going to be heard.
Now 'Blue' have thought of everything and this product also comes with software to fine tune even further your broadcasting capabilities. The Blue Sherpa app also provides firmware to always keep your tech up to date, and surprisingly very easy to use. Even though we didn't get to try these, they also have a flexible, mountable boom arm and a Radius III shock mount for that professional setup, available on their website.
Overall, I found the Blue Yeti Nano a decent microphone that met all my streaming and broadcasting needs. With it's many features, I projected nothing but clear and loud precise sound. The pint sized, cute design means it doesn't clutter your space but still provides the power you need to project your voice. At a reasonable price of about $158 AU in JB HIFI this is one microphone that any broadcast would benefit from.
Microphone Specifications
Sample Rates: 32kHz, 44.1kHz, and 48kHz
Bit Rate: 24bit
Capsules: 2 Blue-proprietary 14mm condenser capsules
Polar Patterns: Cardioid (Picks up sound infront of MIC), Omnidirectional (Picks up sounds around MIC)
Frequency Response: 20Hz – 20kHz
Sensitivity: 4.5mV/Pa (1kHz)
Max SPL: 120dB (THD: 0.5% 1kHz)
Power Required/Consumption: 5V 150mA (maximum)
Dimensions (with stand) LxWxH: 109mm x 96mm x 211mm
Weight (with stand): 0.63kg
Headphone Amplifier Specifications
Impedance: >16 ohms
Power Output (RMS): 130mW THD: 0.009%
Frequency Response: 15Hz – 22kHz
Signal to Noise: 100dB
The Good
Clear and loud precise sound
Pint sized, cute design