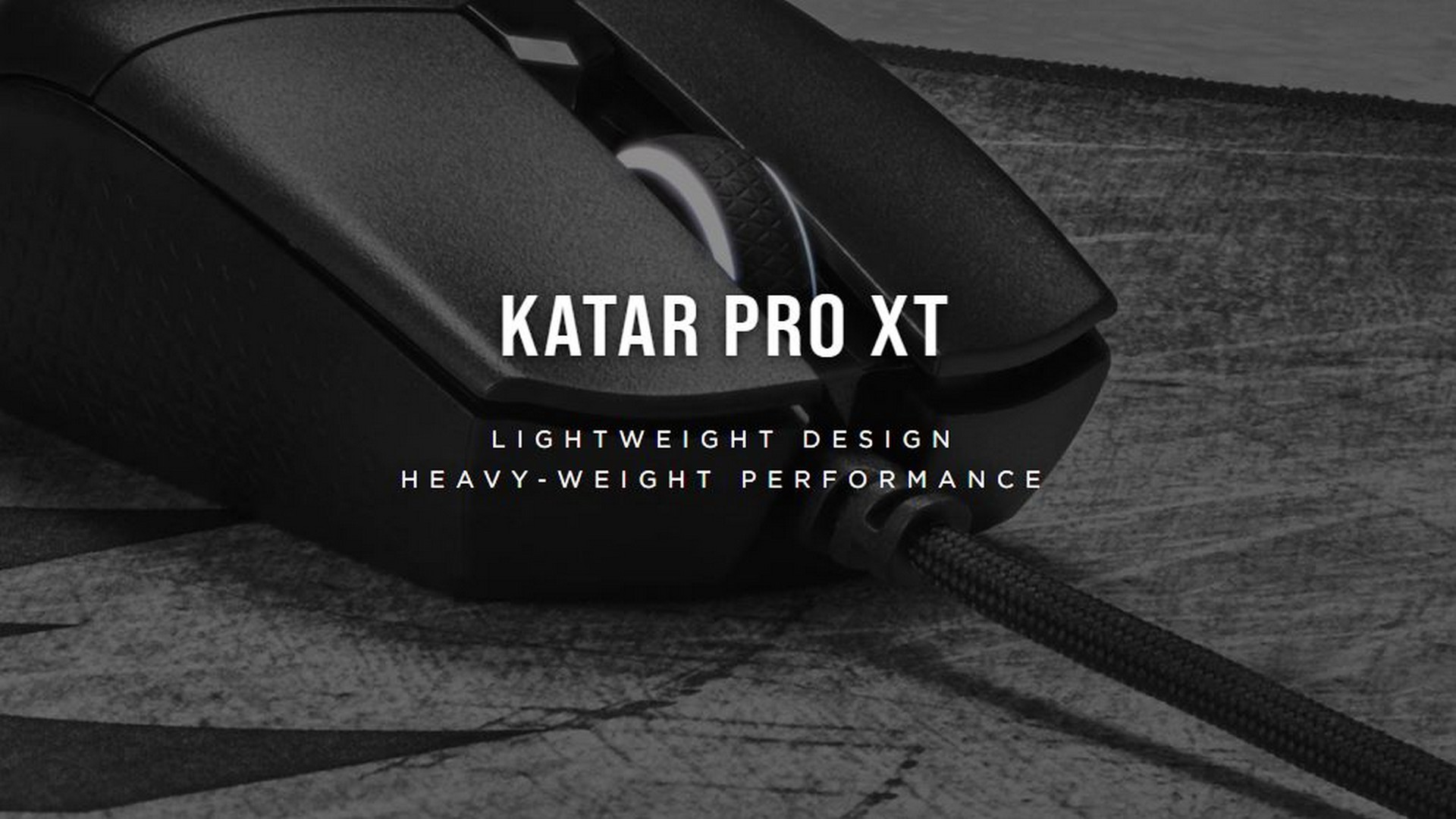 CORSAIR are a leading developer in producing gear and tech for the gaming community across the globe. From the most casual of gamers to the pros, CORSAIR seem to have something for everyone. So what do MKAU think of their mouse the 'KATAR PRO XT Gaming Mouse' from their wide selection?
Straight out the box, the KATAR PRO XT is a small, sleek mouse with a moderate arch, perfect for a claw grip for smooth movement. The second thing you will notice instantly is the fact it is ultra-lightweight. In the center is an RGB backlit scroll wheel with a DPI button and to the left of the mouse, down the side, are two buttons. These are the forward and backward buttons located where any thumb can access them comfortably. The KATAR PRO XT is quite simple in design with no particularly eye-catching features. Being a wired peripheral, it comes with a braided, 1.8 meter, USB power cable. This is fabulous as you are given the freedom to place your mouse wherever you would like on your setup and it is as easy as plug and play.
At only 73 grams, this little beast enables you to flick the mouse across any mousepad with ease. Couple the weight with the adjustable 18,000 DPI sensitivity and your pointer precision can be as fast and as accurate as you'd like. The soft PTFE glide pads underneath just add to the slide and quick maneuverability of the KATAR PRO XT. Personally, this mouse would be perfect for competitive gaming where speed is everything, not so much for the everyday home office, where things might be a bit slower. I tend to prefer a weightier mouse for everyday use.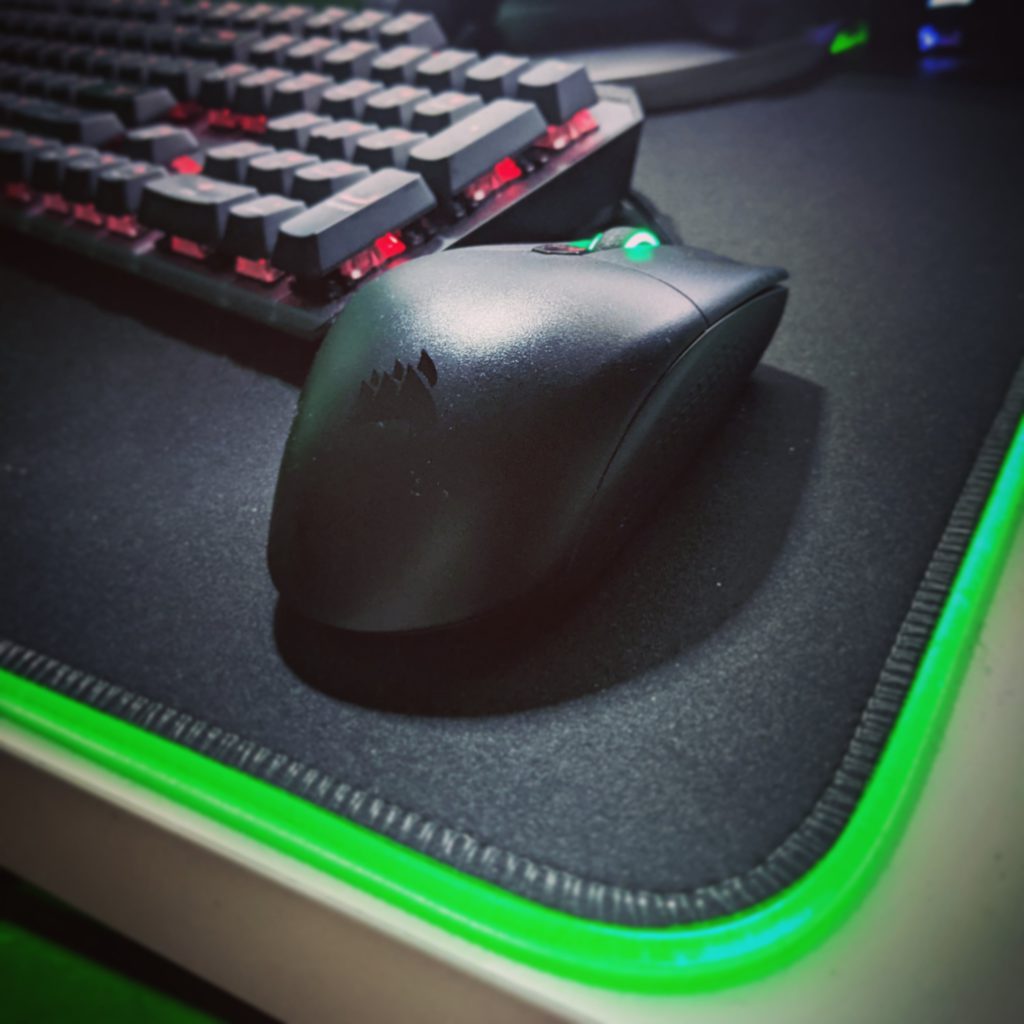 Now, typical to mouse brands, CORSAIR has its own software; iCUE, which comes hand in hand with their products to enhance your consumerist experience. This is where you can customise your mouse to your specific likings and style. With a few fine tunings you can set up to three customise DPI rates to the DPI button, the light effects, pointer precision, and even calibrate your mouse to the surface of your mouse pad. I found this software nothing but simple to use which is always a plus, as I generally don't have time to sit around trying to work out the ins and outs.
As well as customising your style and speed, the functionality of the mouse is also changeable. Using iCUE you can program macros and remap the buttons from a wide range of in library actions.
To complement the mouse CORSAIR also has sent their MM700 RGB Extended Cloth Gaming Mouse Pad. I absolutely loved this silky, fabric mat lined with RBG lighting. With a built-in extra USB port, this generously allowed me to plug in my mouse saving a precious port on my PC. This mat, while subtle, really makes your setup pop and is definitely a must-have for any CORSAIR connoisseur. The MM700 RGB Extended Cloth Gaming Mouse Pad alone is a solid 10 out of 10.
Overall, for $29.99 USD on the official CORSAIR website, the KATAR PRO XT is an efficient, little mouse for the price. This product is definitely quality at a price all gamers can access.
The Good
Small and sleek
Ultra-lightweight
RGB lighting
Braided, long wired cable
Adjustable 18000 DPI
Perfect for competitive play
Easy to use iCUE software
Customisation
The Bad
Basic design
Might be too light for everyday use
Non-adjustable polling rates