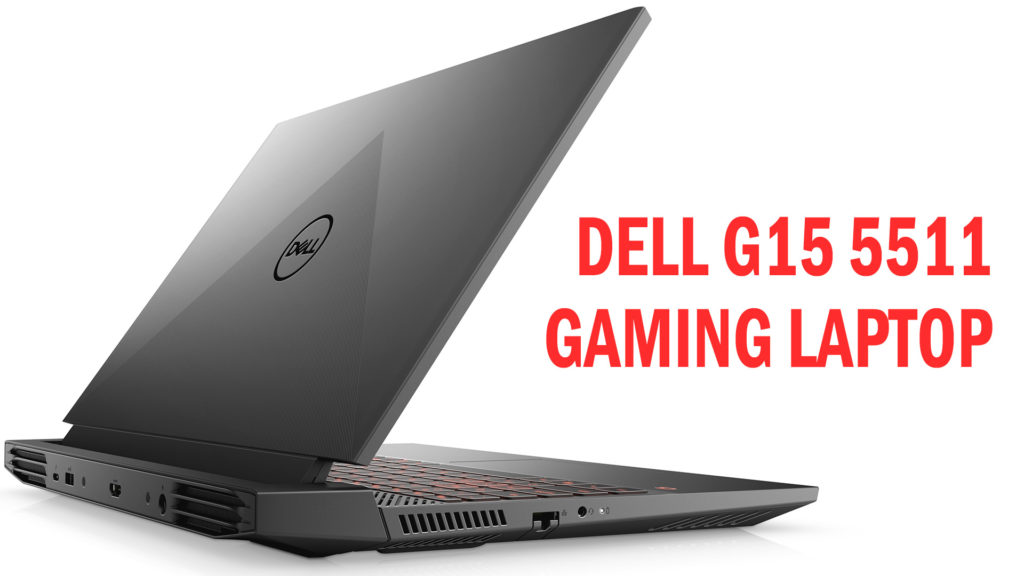 Just like Alienware, Dell started out as a manufacturer of custom-built computers, and they were the first company to offer long-lasting lithium-ion batteries in their laptops. Over time, they moved further into the consumer electronics market and eventually acquired Alienware in 2006. While Dell computers have been well-performing workhorses when it comes to productivity, I never really considered them for gaming systems. After all, they have Alienware for that now.
The Dell G15 5511 has a similar appearance to many other laptops based on your standard work notebook, albeit slightly thicker and heavier than what people may now be used to. It features a somewhat standard dark grey case with a glossy black Dell logo featured on the center, all while a solitary red G stands proudly on one side, denoting it as one of their G series models. As you lift the screen, you are greeted with a full-size keyboard, including a number pad that glows a soft blue once it is powered on.
Connectivity is a little limited, with 3 USB-A ports (one having powershare), a single USB-C Thunderbolt 3/Display port in alternative mode, a standard HDMI, Ethernet, and a headset jack, all mounted towards the rear of the unit. Of course, connectivity via cable in this day and age isn't the be-all and end-all of a computer, as most peripherals can be used wirelessly, but it does feel like there is a little wasted space with just how much plastic is surrounding what's hiding inside.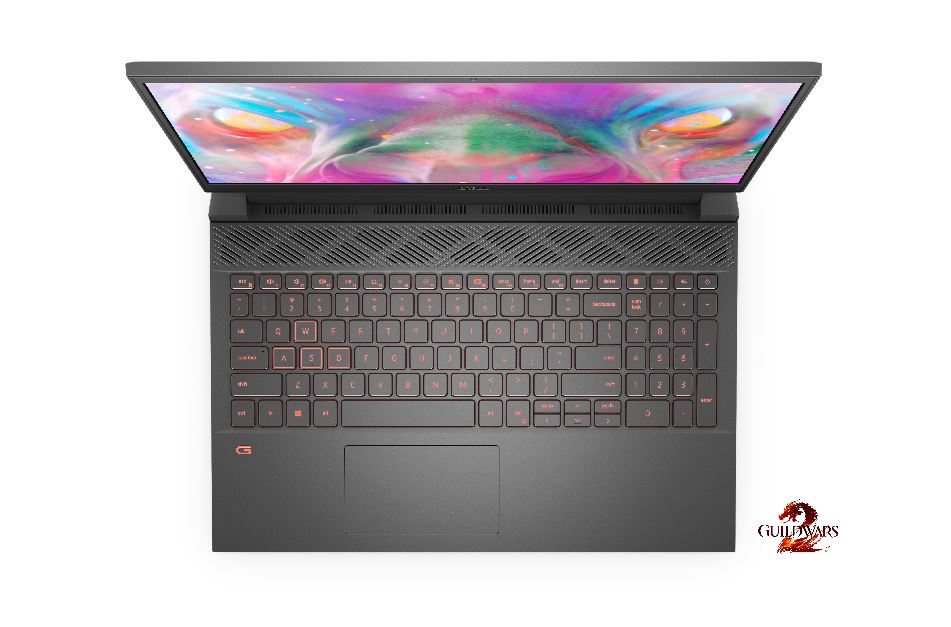 Nestled away in the unassuming case is the Clydesdale of the computing world – A strong and highly capable workhorse. Featuring an 11th Gen Intel Core i7-11800H processor, running at 2.3GHz, 16GB RAM and a 512GB SSD, this system is more than capable of completing your normal everyday tasks, as well as your more intense workloads, all without breaking a sweat.
The G15 5511, however, is a Special Edition Gaming Laptop, so it has a few extra tricks under the saddle. The unit we had a chance to play with features the nVidia GeForce RTX 3060 Laptop GPU with 6GB GDDR6, and uses a 120Hz 15.6" 1920 x 1080 display, giving us a consistent 94 FPS during the benchmark tests we completed. A very comfortable result if you ask me.
Gamers will also be able to make use of the same Game Shift technology used in Alienware systems, thanks to the inclusion of the Alienware Command Center. As ever this software will allow you to customise how your computer performs by boosting the fan speeds to accommodate more aggressive CPU and GPU usage. At the time of this review, however, not all of the features contained within Alienware Command Center were available, namely the 4 zone RGB keyboard, but as much as I love my flashy lights, this really isn't detrimental to the performance of the computer.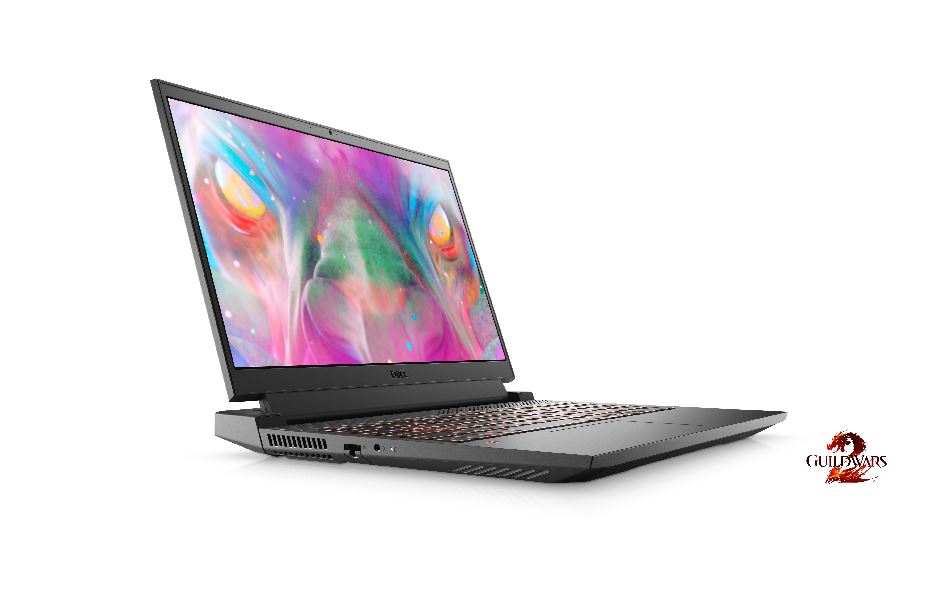 Tech-talk aside, it was time to play some games, and I have been playing a LOT of Kerbal Space Program recently, so I have quite a bit of junk floating around in space from failed launches, and this junk, combined with the gravity physics of several planets and moons, can lead to a very poor experience when trying to play. The Dell G15 5511 handles this very well, with the drop in frame rate being almost unnoticeable, even with the addition of more space junk and a few Kerbals floating helplessly through the void.
As it is one of the most graphically intensive games I have, I also gave Hideo Kojima's Death Stranding a go. For those who haven't had a chance to play it, it is very much like watching a movie, only you have complete control over the main character's actions, and I can begrudgingly say that the G15 5511 outperformed my custom-built tower.
Perhaps calling the Dell G15 5511 the Clydesdale of the computing world was a bit misleading. It may be better to think of the Dell G15 5511 as a V8 Supercar, but without all the branding. It'll run really well as your normal everyday car, doing all of your mundane tasks with ease, but come nighttime, it'll prove to be a whole lot of fun with the amount of power under the hood. Once you've completed all of your photo editing or review writing, you'll be able to kick back and relax with all of your favourite games on the highest graphics settings, and thoroughly enjoy all that it has to offer.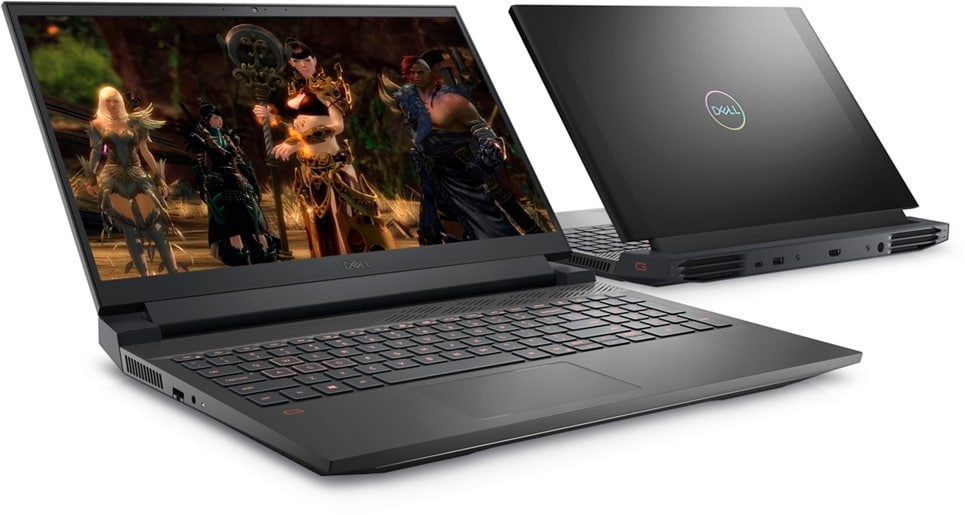 The Good
Great for day to day workloads
Maintains a high FPS in all current game
Can run almost any game on high-ultra graphics settings
Comfortable to carry and use
Very affordable compared to niche gaming systems
The Bad
Currently no English RGB lighting support
A little basic in its appearance
Feels like it could have a few extra peripheral ports