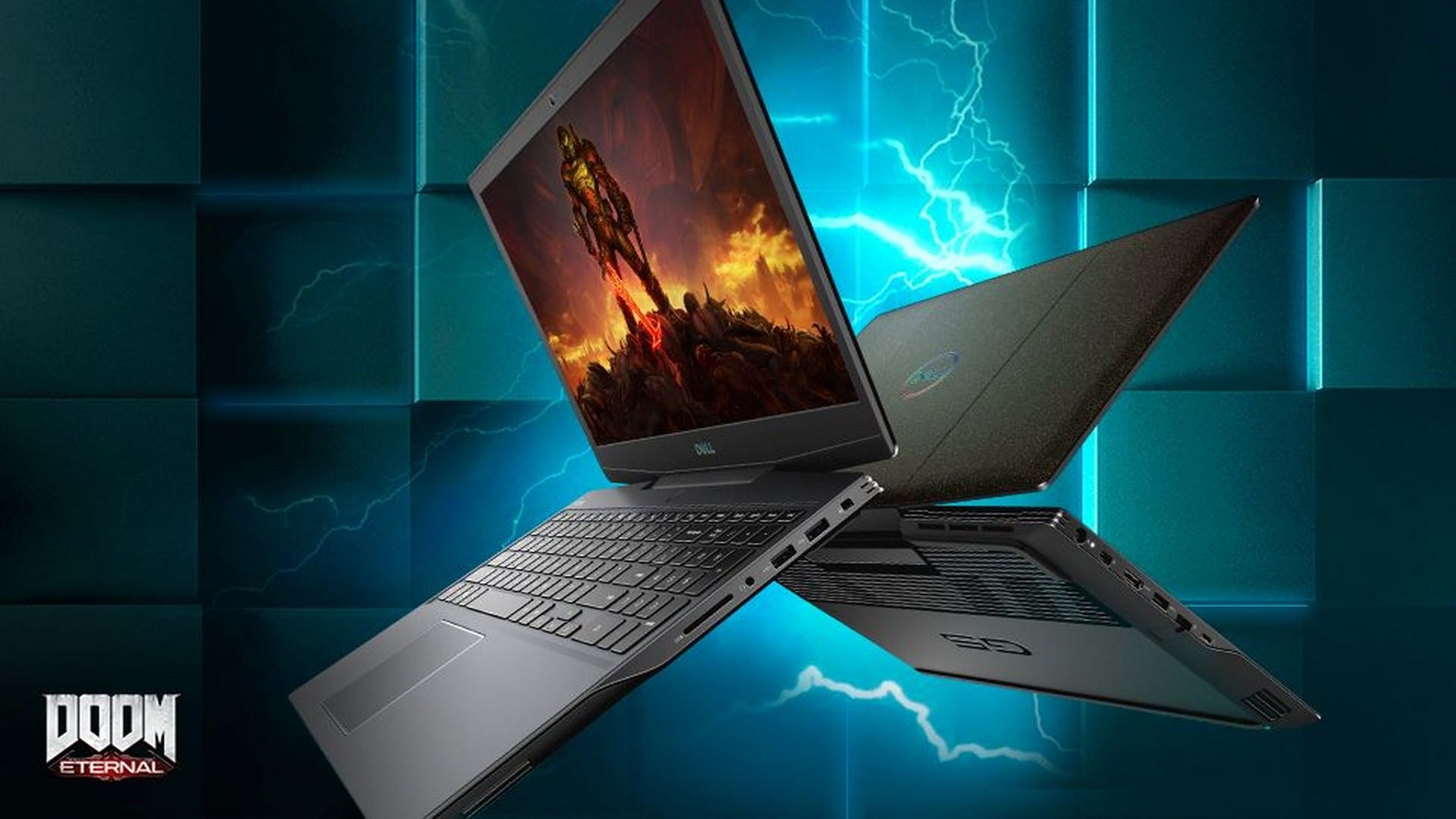 I have been given the privilege of looking at the latest Dell product, the G5 5500 laptop that is a massive step in the right direction in gaming laptops. I know Dell and Alienware are the same but distinctive entities, though I do believe that Dell has taken a leaf from Alienware's book and has made a gaming laptop worthy of attention.
I was blown away with my first impressions of the on board hardware and the overall aesthetics, but after having a chance to give it a run around the block, I have to say that I need to up my personnel game as this rig is even better than my current desktop, especially with the GPU's performance. If I could haul my desktop around with ease, I would, but the new G5 5500 Laptop may make me consider where to look for portability and performance.
Under the hood, this behemoth of a laptop boasts a tenth generation Intel(R) Core(™) i7 10750H CPU @2.60GHz 2.59GHz, a Nvidia Geforce GTX 2070 Q MAX design with 8GB GDDR6, 16.0 GB of RAM with the option to upgrade to 32, and a 512GB PCie m.2 SSD (Class35/40) single storage, but also with the option to upgrade. Software wise, you are also given the Alienware Command Centre, software that will help your gaming needs, as well as the usual Dell Digital Delivery, Dell Mobile connect, dropbox, etc..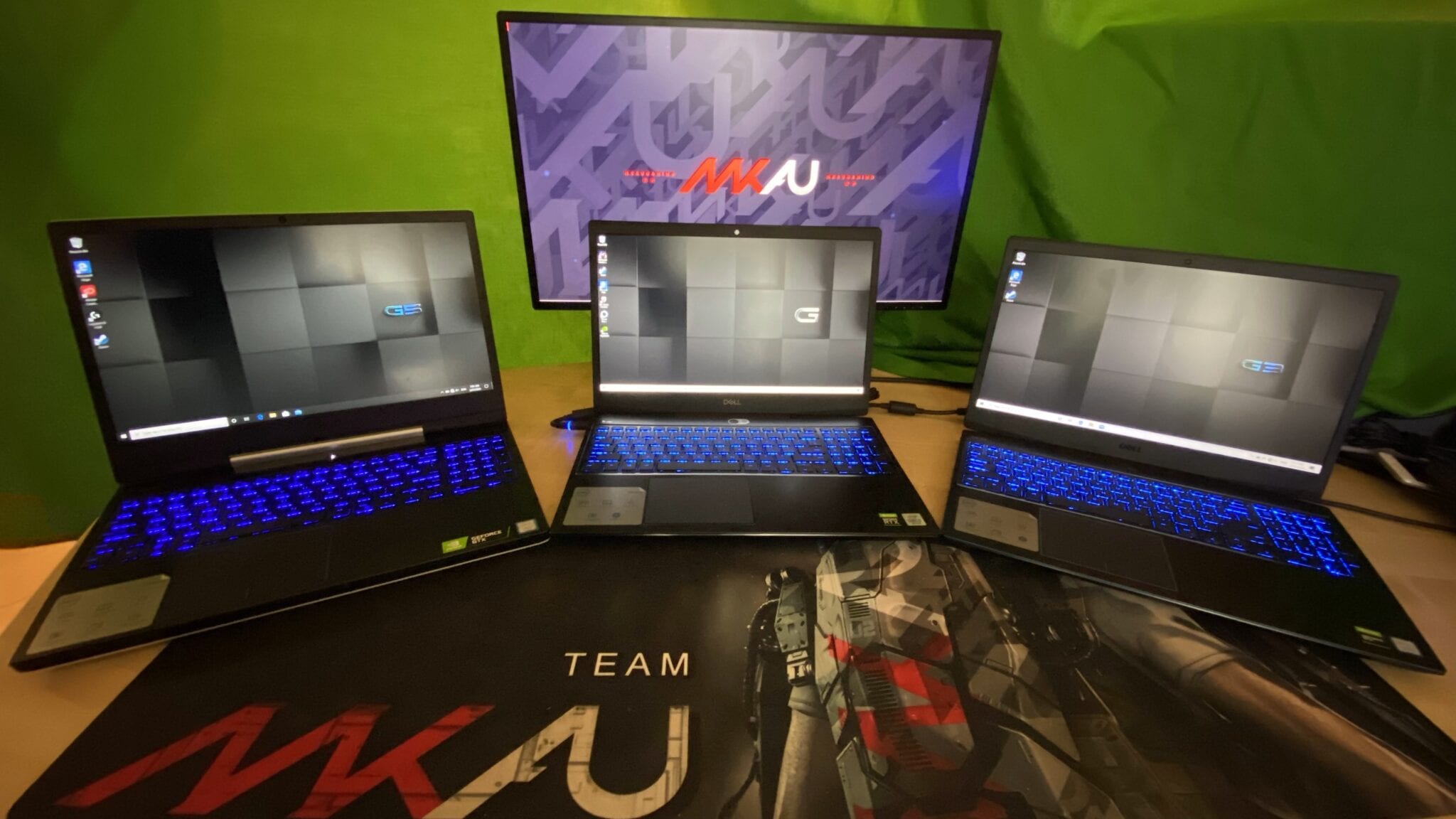 But as I like to do is focus on the outside in, getting it out of the way before I start getting excited about all the games I can play on this. First off you will notice the Dells sleek unique solid design that incorporates a very professional look when sitting on your desk and the solid chassis that is nice and stiff when opening up for the first time. The Dark case works well with the back lit keyboard, as per usual the key layout is evenly spaced and nicely lit for key recognition in low light situations.
Integrated Webcam, the fingerprint recognition is a nice touch for personnel security but the key focus for aesthetics for me was the front low optional chassis lighting, looks great just sitting on your desk to admire. Oh and also the charging cable has a blue circle light at the end that helps when you need to find it to plug back in and is a nice looking feature in its set up, for accessibility and ease.
The built in speakers are absolutely fantastic, offering crisp and clear sound, even at full volume, and are more than adequate when you're not using headphones. We're also spoiled for choice when it comes to connectivity, featuring a variety of options including one HDMI 2.0, one SuperSpeed USB 3.2 Gen 1, two SuperSpeed USB 2.0, one Wedge Lock slot and one combination headset port. Gamers will have no problem attaching an additional monitor and all their flashy gaming peripherals.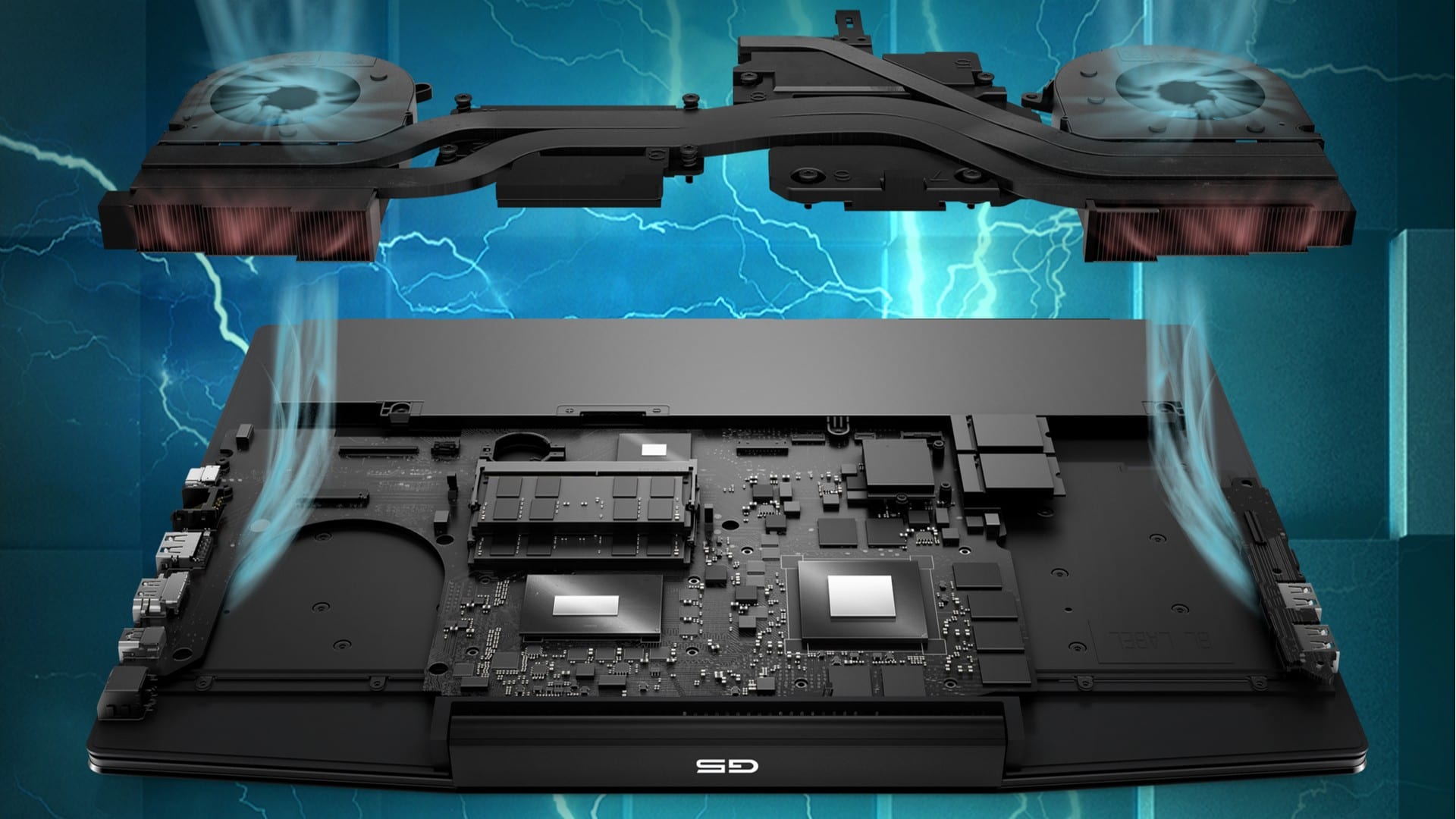 Being a laptop, one of the most important factors is the battery life. On average the battery lasts between three and four hours, even when gaming. This is mostly due to the power required to run the Nvidia Geforce GTX 2070 Q MAX. With 8GB GDDR6, this GPU tests off the charts and is very hungry, but you can turn it down a little via Windows Power Mode settings to try and squeeze out a little more time.
In saying that, it's always a good idea to have your power charger available, as all gamers know 1hr in game means 4hrs in real time. When you do make use of the game shift mode, system fans will speed up to help keep temperatures low, but the sound of the fan is hardly noticeable. During the more intensive gaming sessions, you will notice the system will generate a bit of heat and the unit does get quite warm to touch, but those fans do keep it cool enough to run at optimal performance.
All these fancy names are great on paper, but we really want to see how well it performs. To test it out, I ran a couple of heavy sessions in Escape from Tarkov, and boy was I impressed. The system was reaching well over 100fps at 1920×1080 easily. It's easy to show how much power the graphics card has, and along with the onboard CPU, are perfect for all recent games on the market, especially with ray tracing being a big selling point for the Nvidia Geforce GTX 2070. I'm excited for the new Cyberpunk game, and I dare say this laptop would be more than enough to keep up.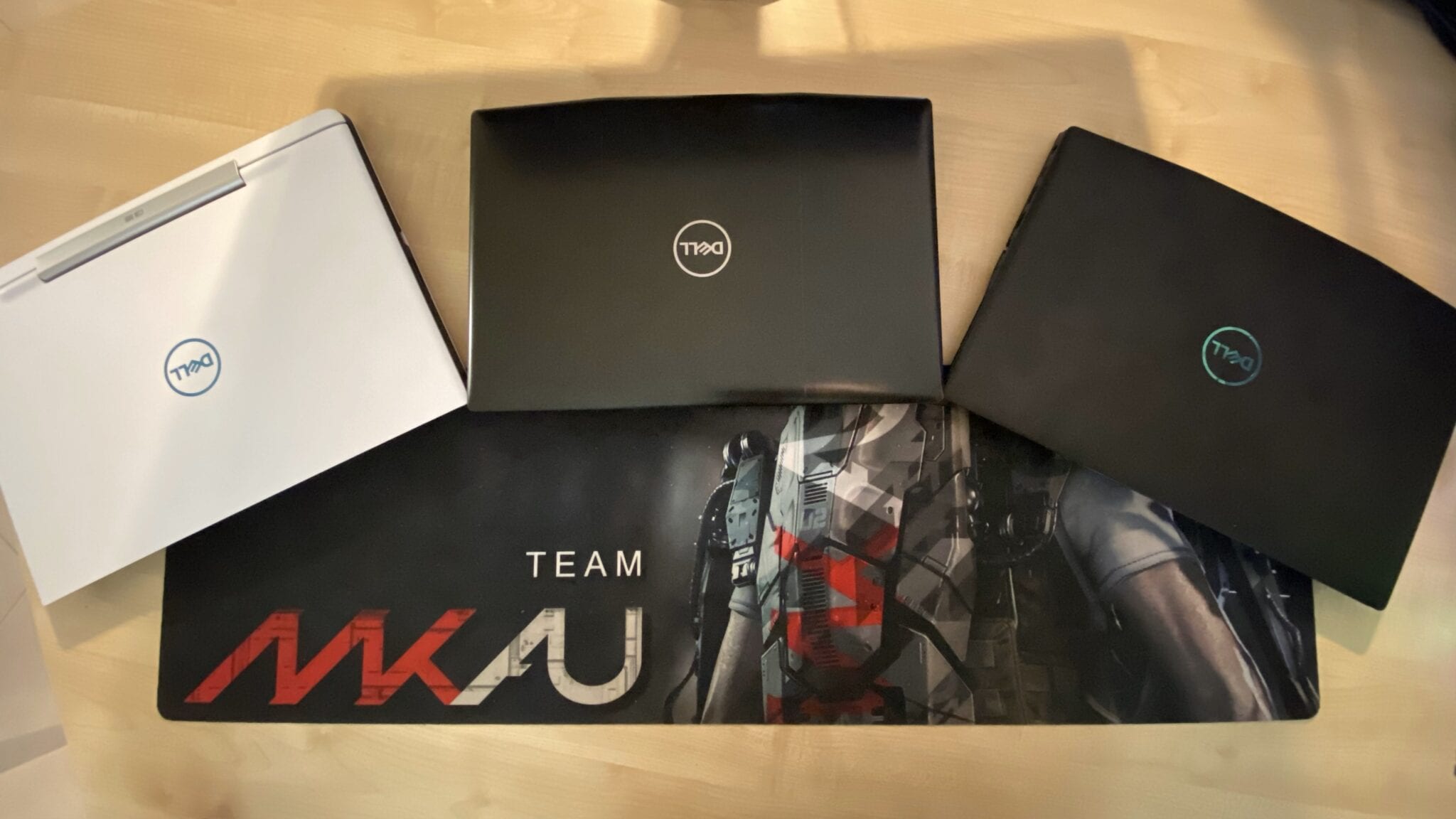 Playing CONTROL on any PC usually sends cooling fans winding up to warp speed thanks to the level of detail in the game. Throw in some ray tracing and you have just added another 40% of overhead onto that GPU. With ray tracing on, combined with the 15.6″ IPS 144hz display, CONTROL just looks amazing. Playing at and rendering at 1080p with ray tracing had me seeing an average of 40FPS. Turn on NVIDIA DLSS and render at 720p while playing at 1080p saw the frames jump to a steady 65 while really only dipping below 60 in action scenes. Dell must have done something right with the internal cooling as it never really felt like I could cook an egg on it. It did get hot, but not so hot that the sun get jealous.
If you are a media creator, creating and rendering in Adobe After Effects & Premier Pro both perform well. The 16GB RAM is a let down in our review unit however it is good to see it runs DDR4-2933 rather than the usual DDR4-2666. If you use your PC for media creation, the bump in ram speed is significant. DDR4-3200 is generally as low as you would want to go for anything Adobe, but the "almost DDR4-3000" is great to see.
This one is a step up from the previous G5 15, and possibly even big enough to justify an upgrade, but really only if you are set on ray tracing.
Overall the new Dell G5 gaming laptop is everything you want in a high end gaming laptop, able to hold up to the most strenuous of Triple A titles on the market, but also maintaining a distinct professional appearance. I know Dell and Alienware fall under the same banner, but it would appear that Dell have taken note of what made Alienware's laptops so successful and created their own gaming laptop, more than worthy of attention.
Editors note:- The matte black and glitter top cover is a magnet for fingerprints and should be banned 😉 The white on the previous model was much better. Even a faux brushed metal look would alleviate my fingerprint OCD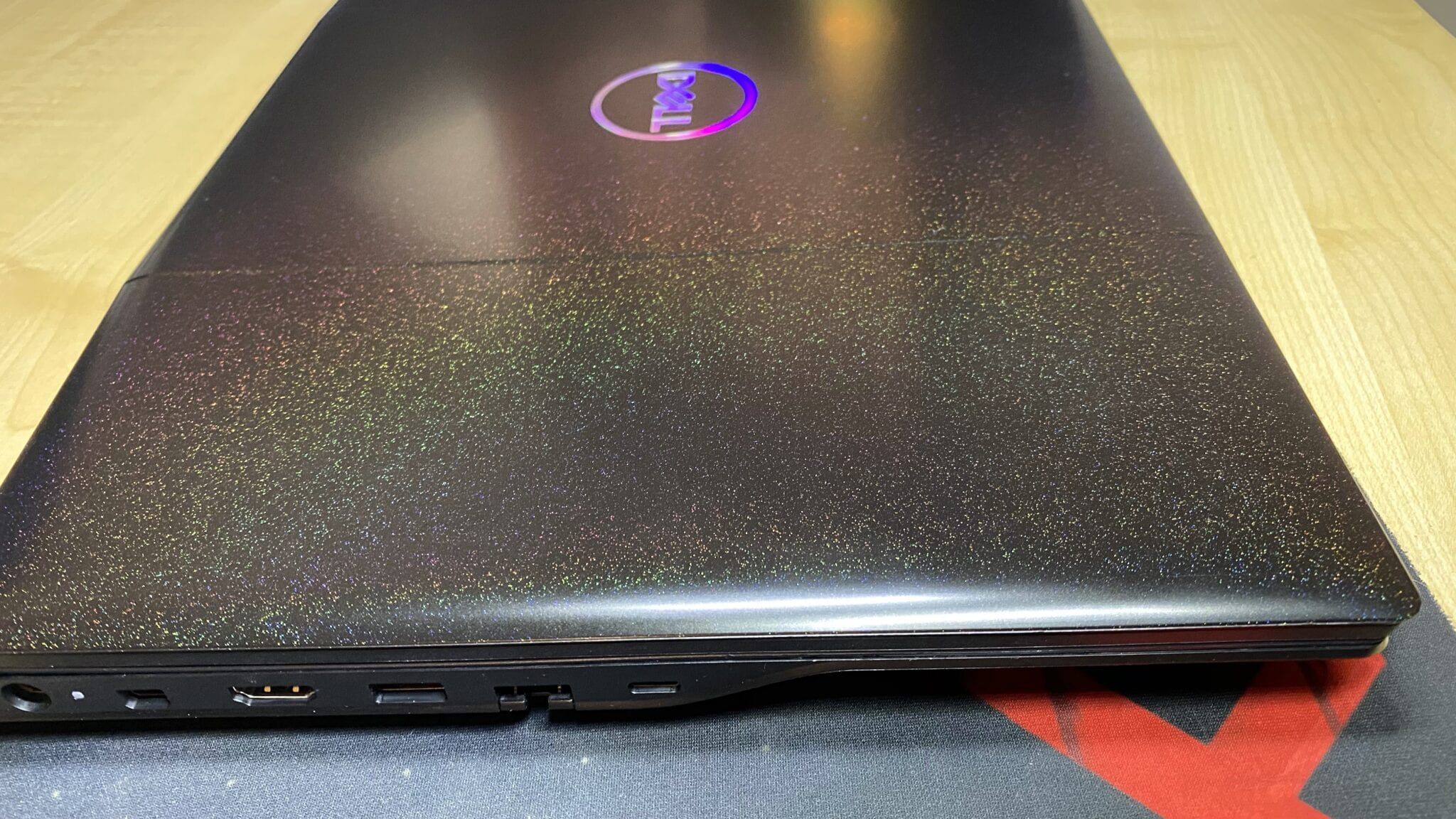 The Good
Runs popular games
RTX
Performance
Compact
The Bad
Battery life while playing games on battery