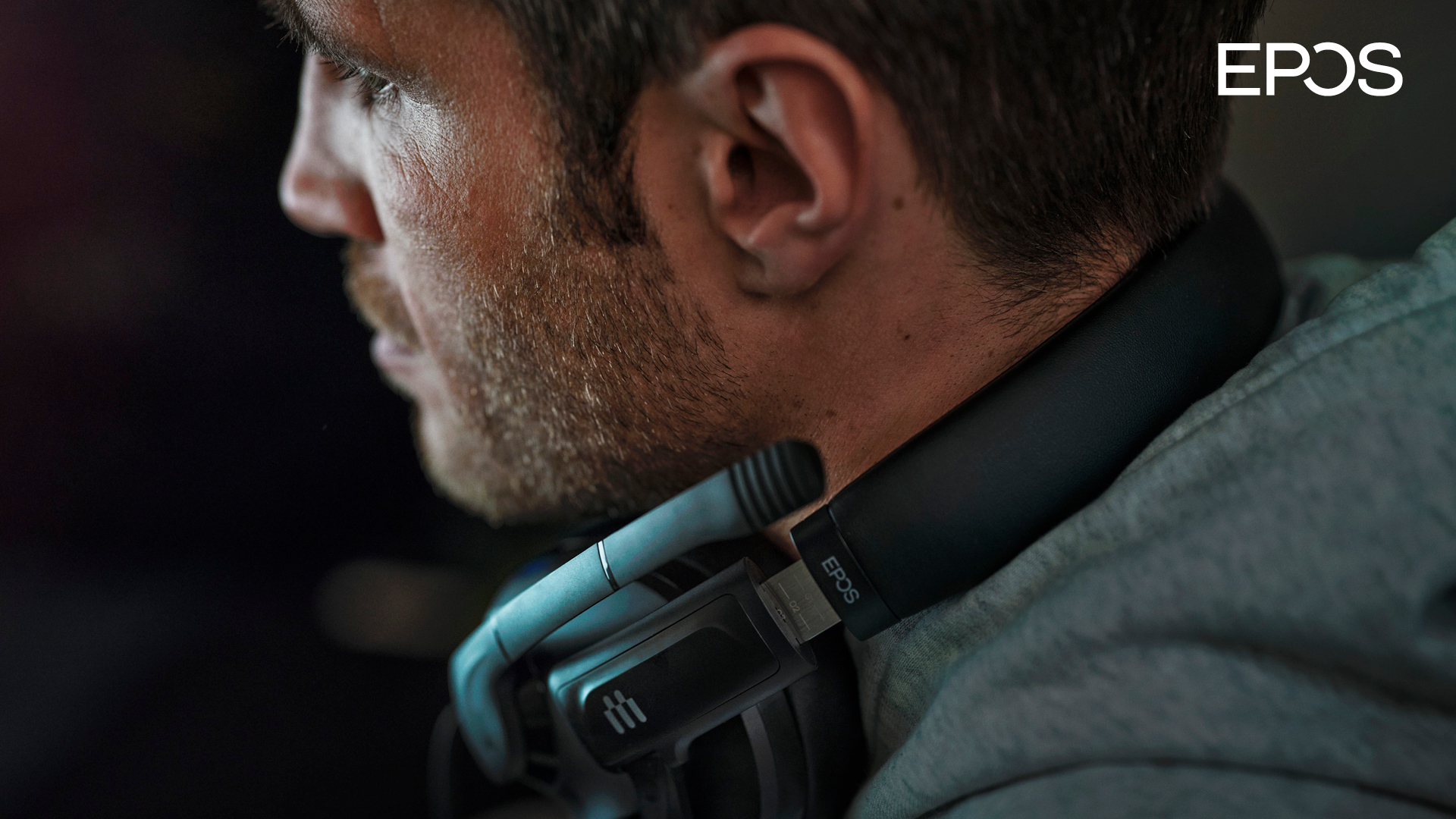 While I didn't think it was the case a few years back, headsets play a massive role in today's gaming community. Not only do they allow you to easily communicate with your teammates, but a decent set will allow you to pinpoint the location of your attacker and react accordingly. This luxury can sometimes come with a sacrifice; weight, comfort, affordability, or being tied into a single gaming system. While it is still an analogue headset, meaning it relies on a 3.5mm connection, the EPOS H3 closed acoustic gaming wired headset delivers on all fronts.
The first and probably most notable thing with this headset is that, unlike most gaming headsets, the EPOS H3 is quite simple in its design. Bold and aggressive edges are replaced by elegant curves and clean lines, which leads to a much more refined look. This also means that the overall size of the headset is quite compact, giving a much lighter feel when they're nestled atop your head. I was a little concerned about the ear cups as a result of this, as they are also a little smaller than I am used to, generally putting pressure on my ears and agitating my piercings, but this was not the case.
The ear cups are incredibly soft and conform well to your ears, all but eliminating the pressure I have previously experienced during prolonged use and helping to reduce external interference. The sides are a nice faux leather, while the piece that covers is your ear is more of a suede-like material that is so soft I forgot I was wearing them. The foam on the headband is a little firmer, which I feel helped to keep the headset in place while I was wearing it, and while I have a fairly big head, I didn't feel like I had to adjust the extending headband. I can't emphasize enough how little pressure there was and how comfortable the EPOS H3 is.
Setup is a breeze for any user due to being an analogue headset. The EPOS H3 comes with two braided cables that allow you to plug into any 3.5mm headset jack on Xbox, PlayStation, PC, Nintendo Switch, or even mobile phone. The right ear features a handy volume control wheel built into it, which was a little tricky to locate and work at first, but now comes as second nature. The left ear features the swinging boom mic, complete with a mute button that activates when the microphone is lifted, and a nice audible click when it engages.
For those a little more technically minded, the speakers have a frequency response of 10-30.000Hz with an impedance of 20Ohms, while the bidirectional microphone supports frequencies of 10-18.000Hz with a sensitivity of -47dBV/PA. If like me, those numbers don't make too much sense to you, I can confirm that after having a chance to try this headset out, it delivers crisp, high-quality audio that is perfect for gaming, while the microphone delivers smooth studio-quality recordings without the hassle.
My overall experience with the EPOS H3 closed acoustic gaming wired headset was really positive, and while the analogue connections don't allow for the fully immersive sound effects that digital audio can offer, it makes up for it in many other ways. The high-quality materials and comfortable design come together to deliver a headset that packs a punch, helps you pinpoint enemies, and above all, won't break the bank.
The EPOS H3 is now available in Onyx Black and Ghost White colour variants via eposaudio.com/gaming and from select retailers at a suggested retail price of AU$179 AUD/NZ$199 NZD.
The Good
Extremely comfortable
Great sound quality
Compatible with basically everything
Awesome pick up from the microphone
The Bad
Limited to stereo channels