Ever since I bought my first PlayStation 1, I've always been a cheapskate when it comes to buying new controllers or memory cards. I didn't see a need to fork out for official gear when I can pay half the price for something that did the exact same thing, though I do have to admit, one of the best controllers I had was by a third party called Mad Katz.
As the consoles got more advanced, I found myself holding back on buying new controllers unless I truly needed one. Even then, I'd buy cheap knock offs from applications like Wish or Geek. It wasn't until recently at PAX Australia, where the MKAU Krew all gave their opinions and I finally decided to buy a proper headset. Why had I held off this long? My ears have never felt so good! When I found out we had a PowerA Fusion Pro Wired Controller for Xbox One to review, I wondered if I was going to feel the same amount of joy. I was the first to put my hand up for this one, and so I eagerly awaited its arrival.
From the moment I opened the package from MKAU head office, I was in awe. The custom molded case was nice and smooth, suggesting a high quality controller was contained within. Opening it up, I was blown away by the sheer look and the feel of this beauty; a silky smooth face-plate, replaceable thumbsticks and a mappable pro pack. Surely it couldn't get much better than this! It was then that I noticed a couple of bright green anti-friction rings – my favourite colour!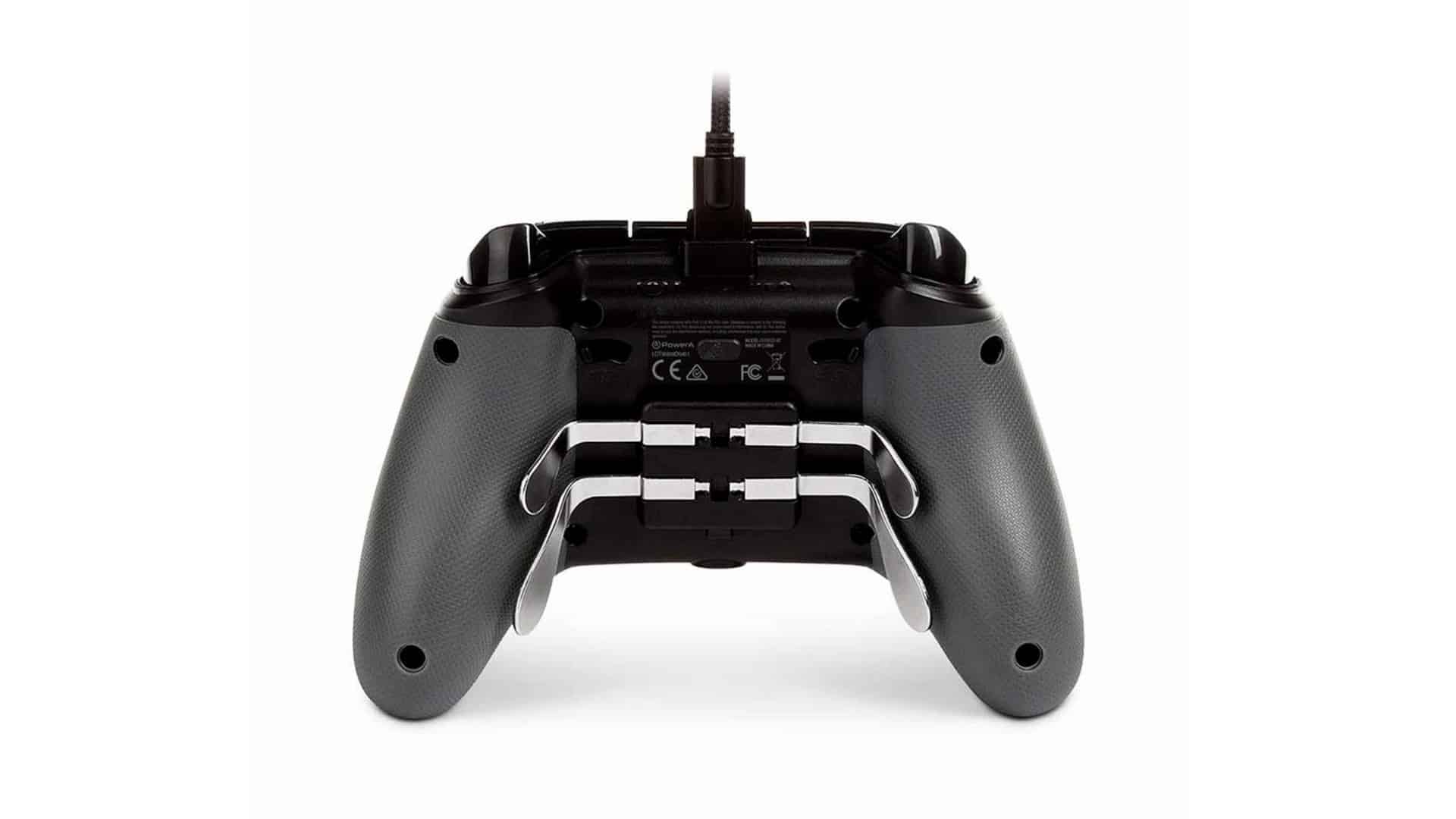 Pulling it out, the first thing I noticed was the weight – it feels roughly the same weight as your standard Xbox controller. Coupled with the rubberised grips on the back, and we've got one very comfortable controller. I immediately went about setting the controller up how I wanted. Its magnetized face plate was quick and easy to remove, granting me easy access to replace the elongated thumbsticks that were already installed with the smaller ones that I felt more comfortable with, as well as switching out the friction rings. I even connected the pro pack, which can be mapped out to work as any of the buttons on the face of the controller, and allows you to keep your thumbs on the sticks while still having access to the A, X, B and Y controls. The parts were so easy to replace, I honestly felt like I had broken the controller – nothing should be this easy, but it was simple and very impressive.
Eager to give the Fusion Pro Wired Controller a shot, I realised that I needed to plug it in. While this was a little annoying, since I had to unplug an existing USB, the supplied three meter USB cable gives ample room to play. Plus, it's a braided cable, which means it will handle a lot more abuse than some of the more standard cable systems. It also features a snap-lock system and an inline release, which helps with durability by easily disconnecting and not causing strain on your system should someone come running through while playing. "Have kids," they said. "It'll be fun!" they said…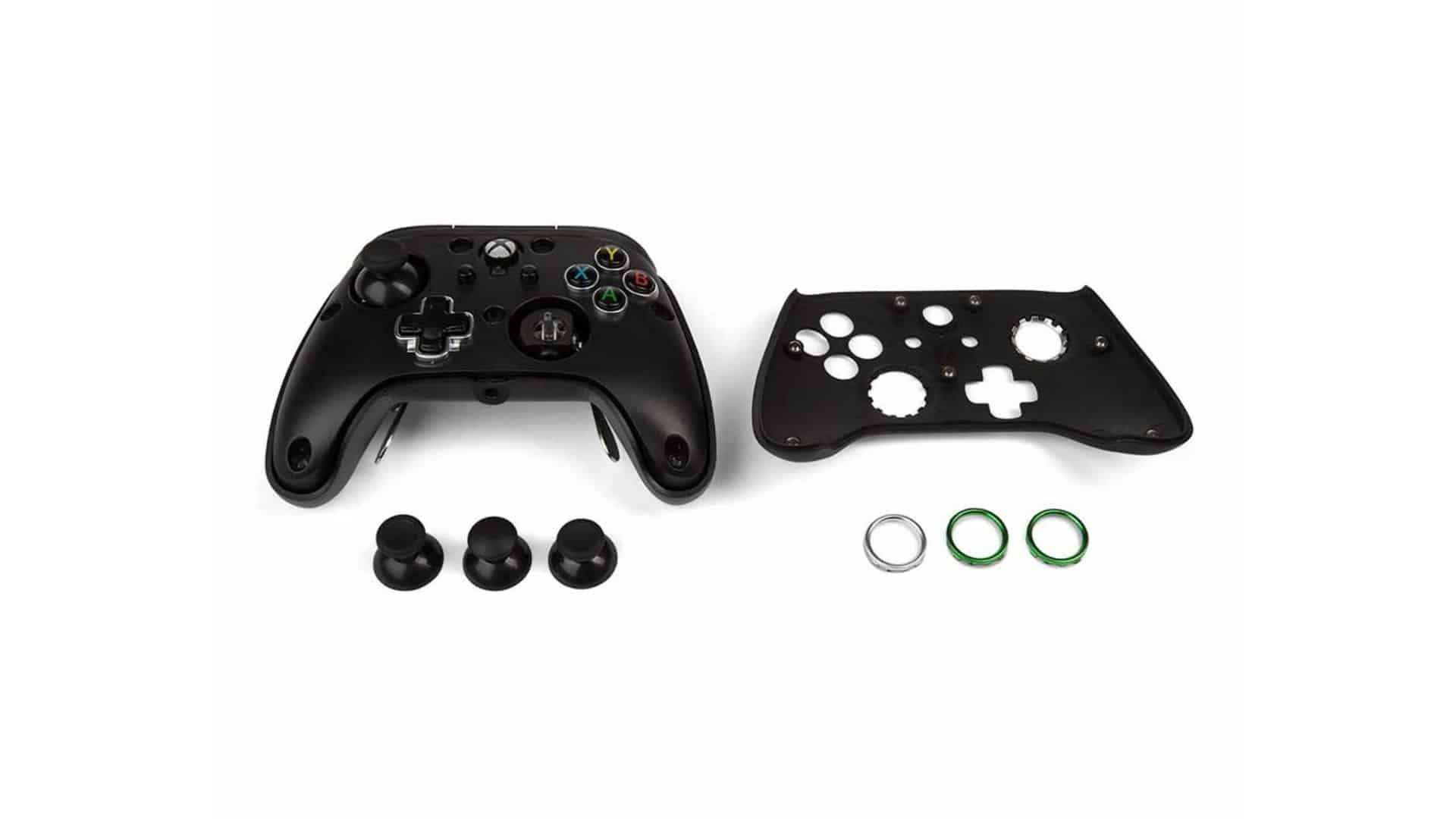 After a simple plug and play set up, I started off playing a few different games, trying to get a feel for it. Call of Duty, Mortal Kombat 11, Red Dead Redemption 2, as well as the recently reviewed Sniper Ghost Warrior: Contracts all had a chance. While I don't feel like I had any advantages while playing any of the games, I did find the controls to be quite a bit more fluid – the USB connection reducing input lag and removing any delay – another perk of the wired connection. I wasn't really a fan of the Pro Pack if I am being honest. For me personally, I had issues where I would accidentally set one off while simply moving my fingers about. I can see how people might like these, and perhaps with time I can get used to them, but I like to think of myself as old school.
Given that I didn't really try out any racing games, I didn't make use of the three-way trigger locks. These allow you to change the sensitivity of your triggers, making for smoother accelerating, or for more responsive sniping. Both triggers feature separate settings, so you can quickly and easily swap and change them to your heart's content.
Overall, I really like this controller. Sure, the USB connection can be a little annoying when you're used to wireless, but the PowerA Fusion Pro Wired Controller for Xbox makes up for this with its smooth design and easy-to-edit components. Being able to adjust the controller to suit my play style has certainly changed my mind when it comes to buying gaming peripherals, and I highly recommend picking this one up. I know I'll be holding onto this one for as long as I can.
The Good
Easy to swap analogue sticks and friction rings
Feels and looks amazing
No lag or button delay
A sexy custom carry case
Easy plug and play - no sync required