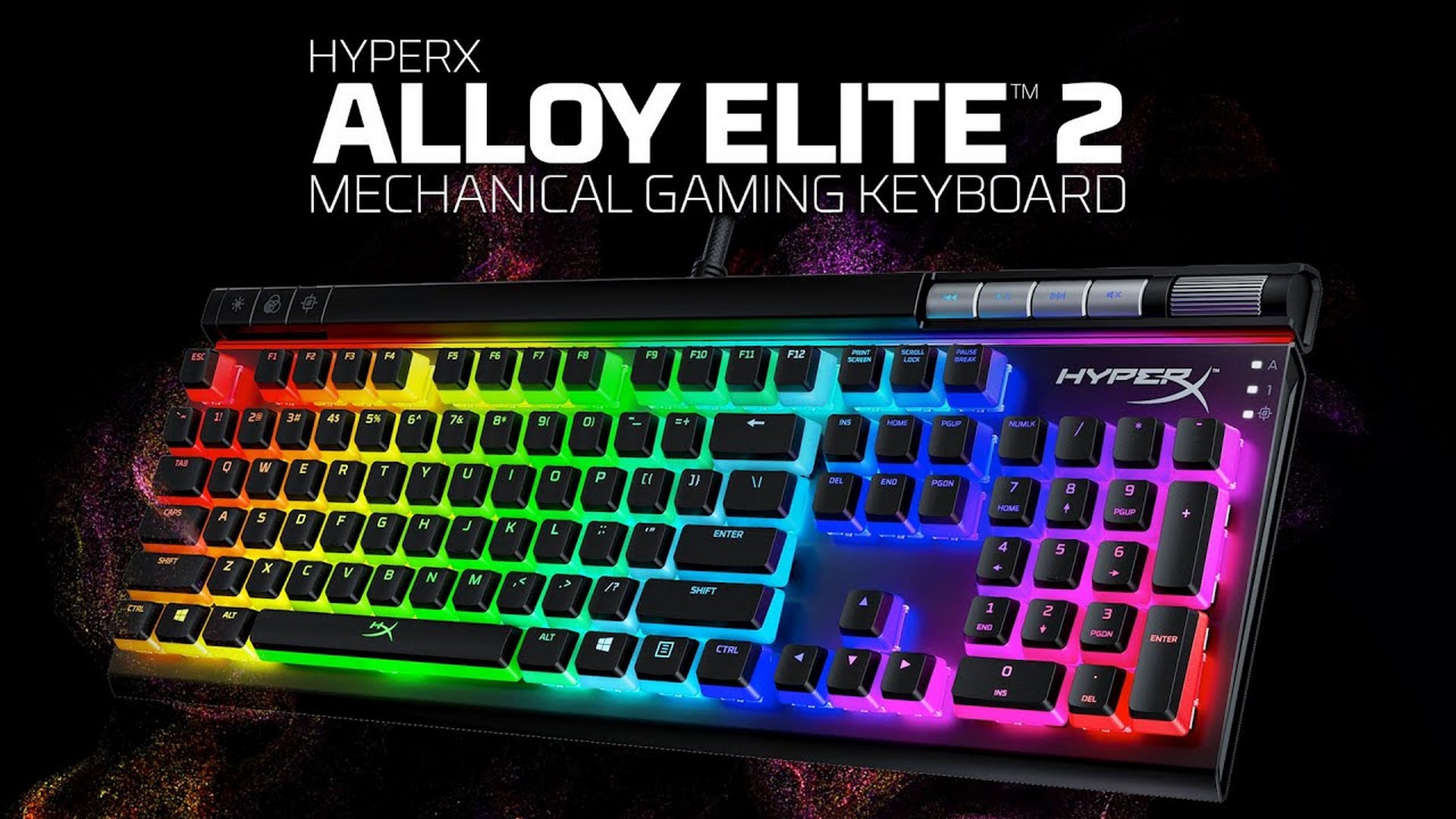 We were fortunate to get our hands on the HyperX Alloy Elite 2, and with all the stay at home work that is going on lately, I know I certainly want a keyboard that is functional and efficient. Does HyperX have what it takes to keep up with all my work and relaxation needs?
You will notice straight away that this is one heavy boy, something I appreciate as it minimises slip and slide. HyperX are pretty famous for their solid aluminium frames and this steel one is definitely sturdy, strong, and 'fists of rage' proof. Attached are adjustable feet to lift the angle, what would have been nice though was to see them adjust a little higher as I prefer more of an angle, but that's just a personal preference.
The second thing you will notice is the two toned key caps. I have yet to see this in any of the keyboards I have reviewed so it was a quirky stand out feature that raised an eyebrow. This raised eyebrow turned an "aaawww, that's clever" as I powered it up and saw how the key caps released the full potential of the RGB lighting beneath.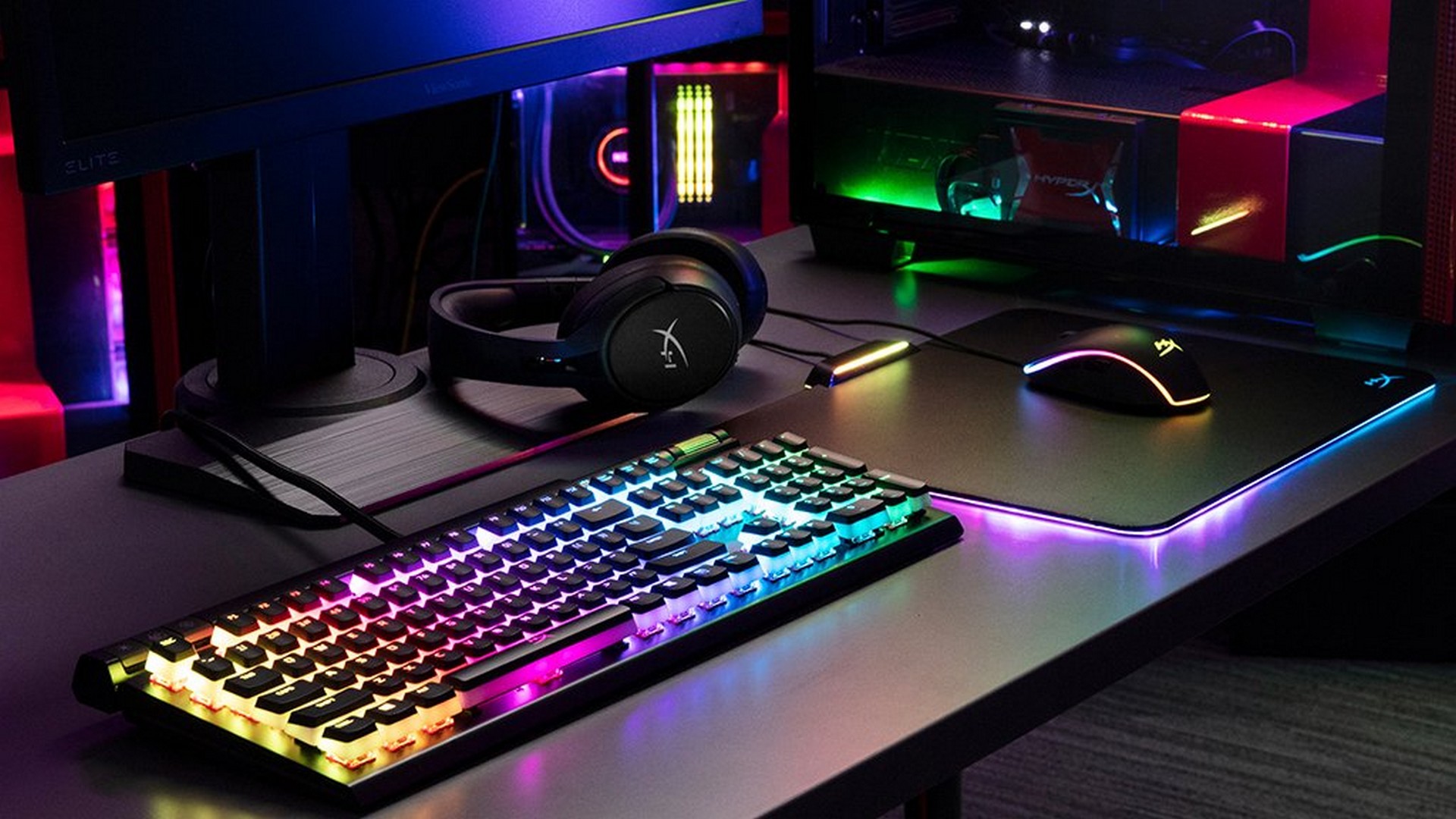 Speaking of keys, the keyboard is rocking HyperX's patented design red keys, ones I'm pretty used to using and have never let me down yet. These are linear mechanical switches of course, for all your tappy needs and have only a 3.8mm travel distance, 100% anti – ghosting and N-Key rollover, so you just know every push of a key is registering and silky to the touch.
Built in are music and sound monitoring keys in grey to the right top of the keyboard and a large volume control wheel, a cool and welcome addition. Alternatively, the left top side has three other control buttons; one for on board adjusting of the brightness of the lighting, one for the cycle of the colour and the last for turning Game Mode on and off, locking set keys, stopping any in game mishaps.
Heavy duty typing and gaming means heavy duty power supplying, and the moulded in braided, 1.8m power cable certainly delivers that. It does require 2 USB slots in the back of your computer which can be restrictive. It does offer a USB 2.0 pass-through though, awesome to pair with a mouse if it is taking up too many precious spots.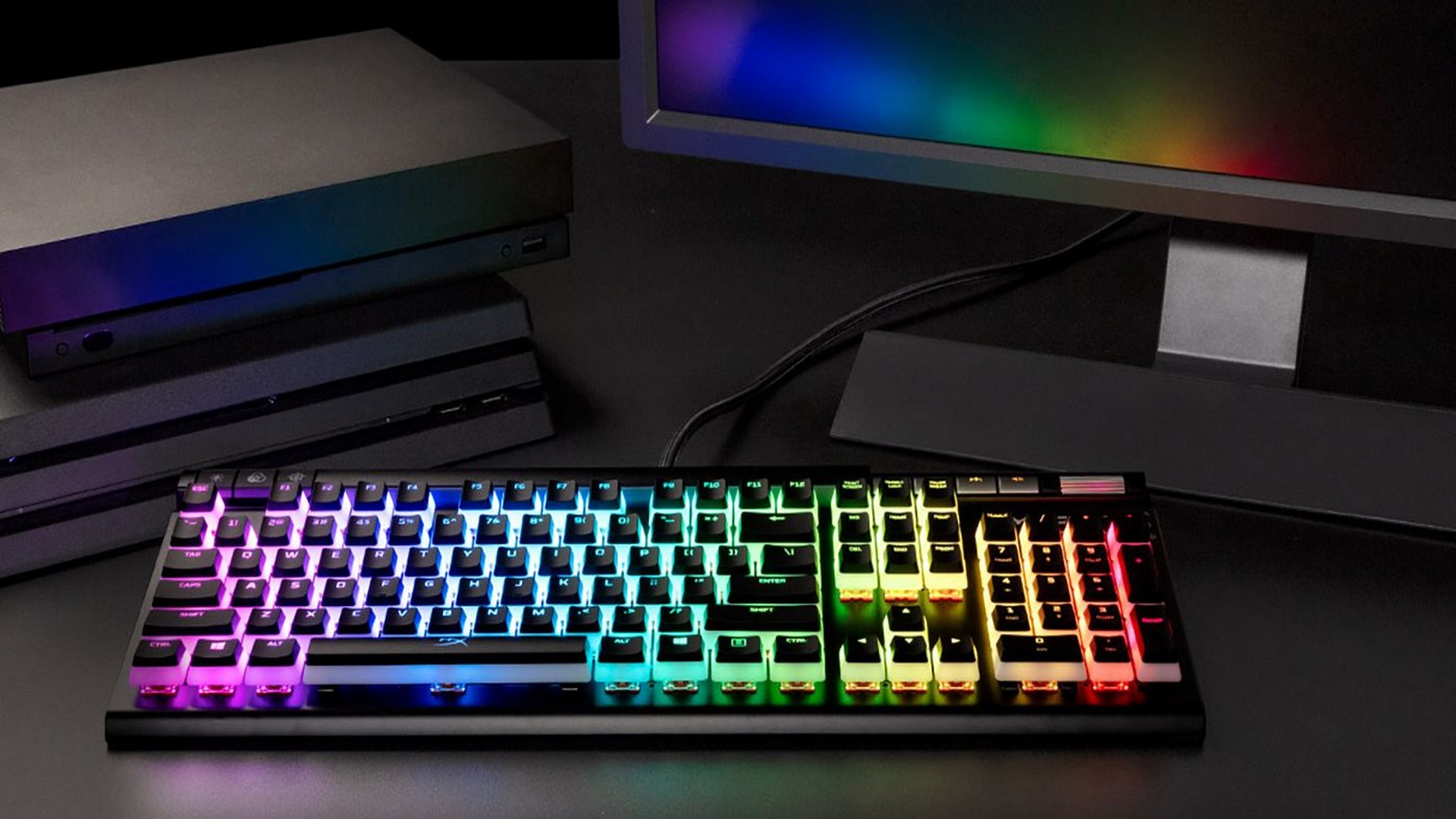 HyperX round out the style with RGB lighting, coming in a range of 16 million individual colours. This gives you all the customising abilities, especially with those unique two tone keycaps allowing the light to radiate across your whole room. Very smart HyperX, this keyboard certainly becomes a statement piece.
The Alloy Elite 2 is also compatible with PS4, PC and Xbox One via a USB-A connection, and while I dont like playing keyboard and mouse on a console (my friends would shoot me in multiplayer games) I will be sure to plug it in and play an RPG when I find one compatible too. I am very curious about the cross over capabilities.
As usual, the gem that really shines with this keyboard, is in fact, the accompanying software. The HyperX NGENUITY software is where the keyboard really comes to life in functionality. This is where you can remap keys to a range of shortcuts and alternative applications. So much is on offer; whether it be designing your own layouts, adjusting colour schemes with the amazing LED combinations ( yes, I am still obsessed), programming macros and binding buttons, the customisation of purpose and style is all at your fingertips so easily.
Truly my favourite peripheral I have received this year, this keyboard is the prettiest but most monstrous addition to any set up.
The Good
Solid, study frame, minimal slide
Cool two toned pudding keys to let the light shine
RGB lighting
NGENUITY software is so user friendly
Console compatibility
Braided power supply with a 2.0 USB pass through
On board sound controls and wheel
3.8mm travel distance, 100% anti - ghosting and N-Key rollover and Game Mode
The Bad
This model does not have the three level adjustable feet their other models do, but personal preference