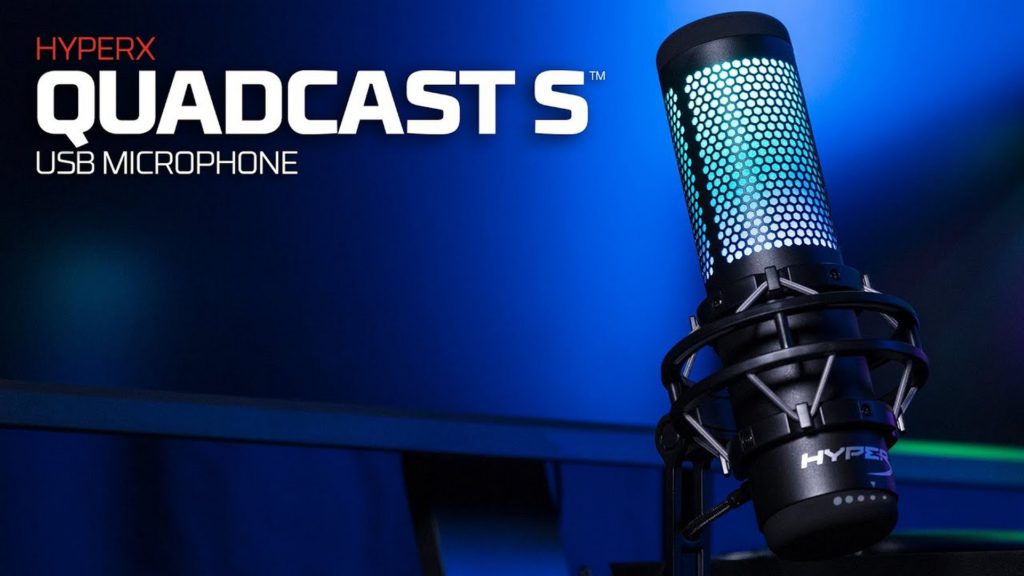 Streaming and gaming is now a lucrative enterprise. More and more people are streaming and building communities of gamers, talking about their passions and dreams. Speaking of talking, talking is the gateway to knowing who someone truly is, and when I want to get to know my audience and friends, I know I want a microphone of quality and clarity. A quality that I found HyperX provided with one of its most sought after microphones 'The QuadCast S'.
Oh my, is the QuadCast a unique and stylish microphone. Coming out the box in a long, sleek pill shape, its frosty matte black and grey colouring is the first thing you notice. This time not in the HyperX's iconic colour scheme, this mic is more customised to the gamer and their aesthetic needs. Instead of the stock colour of the QuadCast original, the QuadCast S has the ability to suit every setup with its customisable lighting system so it will certainly stand out and pop against any backdrop.
It's a statement piece, that is for sure. This quirky stand up honeycomb design is skirted by a built-in shock mount with a grey suspension cable to absorb and cushion those uncontrollable little sounds, from any unwanted vibration and movement.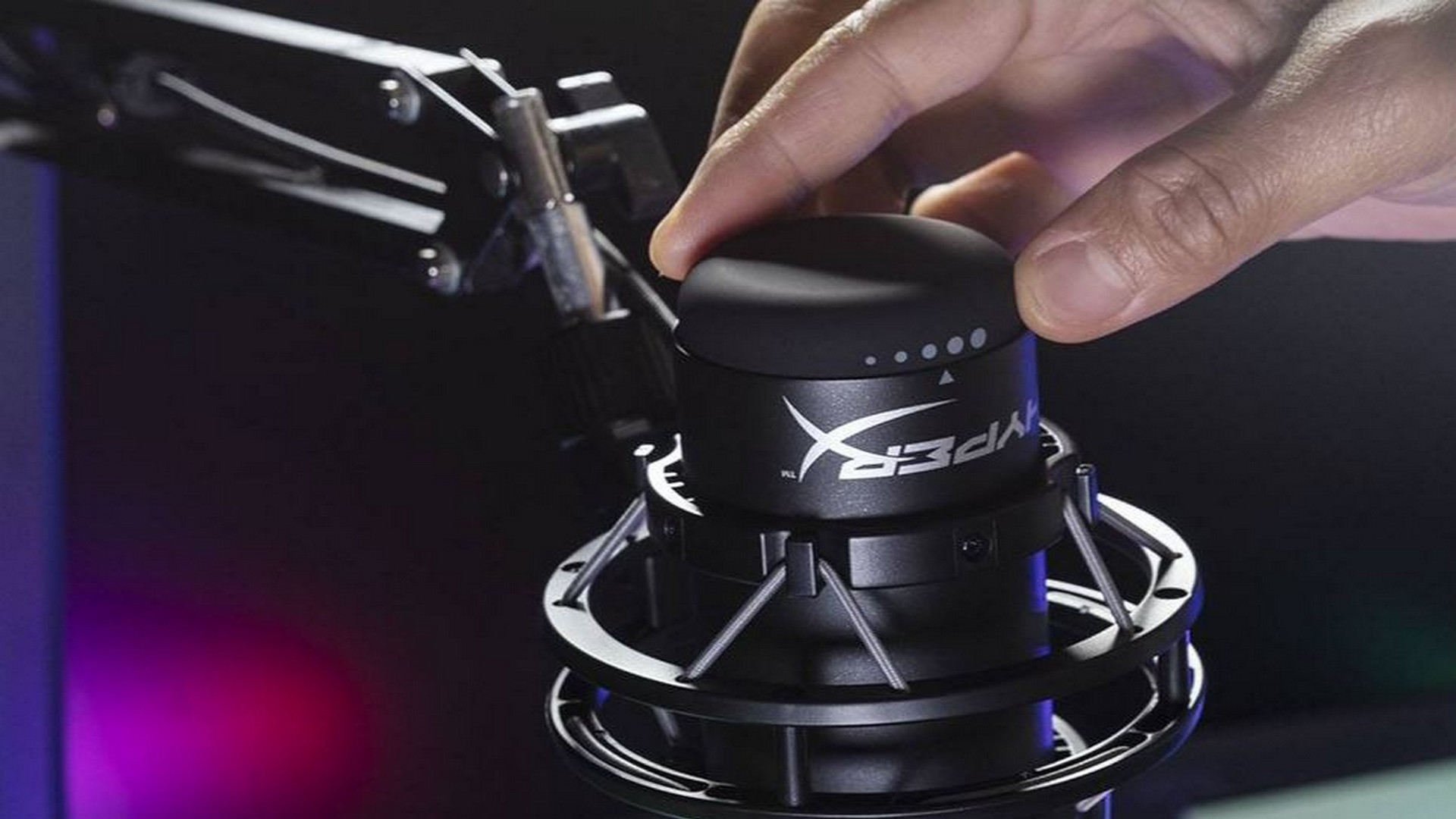 Just like the QuadCast, there is a dial with four broadcast options to choose between. You can have stereo for vocals, omnidirectional for that full coverage pick up, cardioid for direct frontal sound and my favourite feature, bidirectional for those face to face interviews where you can sit on either side of the mic. It also includes a dial at the bottom to adjust your mic sensitivity so you can customise how much gain you want your audience to hear.
Lit by a colour changeable, internal LED light when Live, it is simple as a tap to mute your voice and then the light goes off. It is that simple but so effective for someone like me that forgets her mic is mute and needs that visual reminder.
We all appreciate simpleness, and for someone like myself who has a "to-do" list a mile long, instalment needs to be quick and easy, thankfully this peripheral is plug and play and comes with a 3-metre USB-C cable, also meaning multiple placement options. Compatible with PC, PS4 and Mac, this device connected seamlessly and was instantly recognizable in my StreamLabs OBS settings, making for an effortless transition into streaming setups. The QuadCast S also includes a 3.5mm audio headphone jack for monitoring and clarity.
As mentioned before, the only real difference between the two microphones is the fact that this version can be customised thus making it compatible with 'NGENUITY', HyperX's peripheral software. This software is simple to download and has such a user-friendly interface. You can adjust most HyperX devices here and at a click of a button, you can change the pattern and colour of your microphone.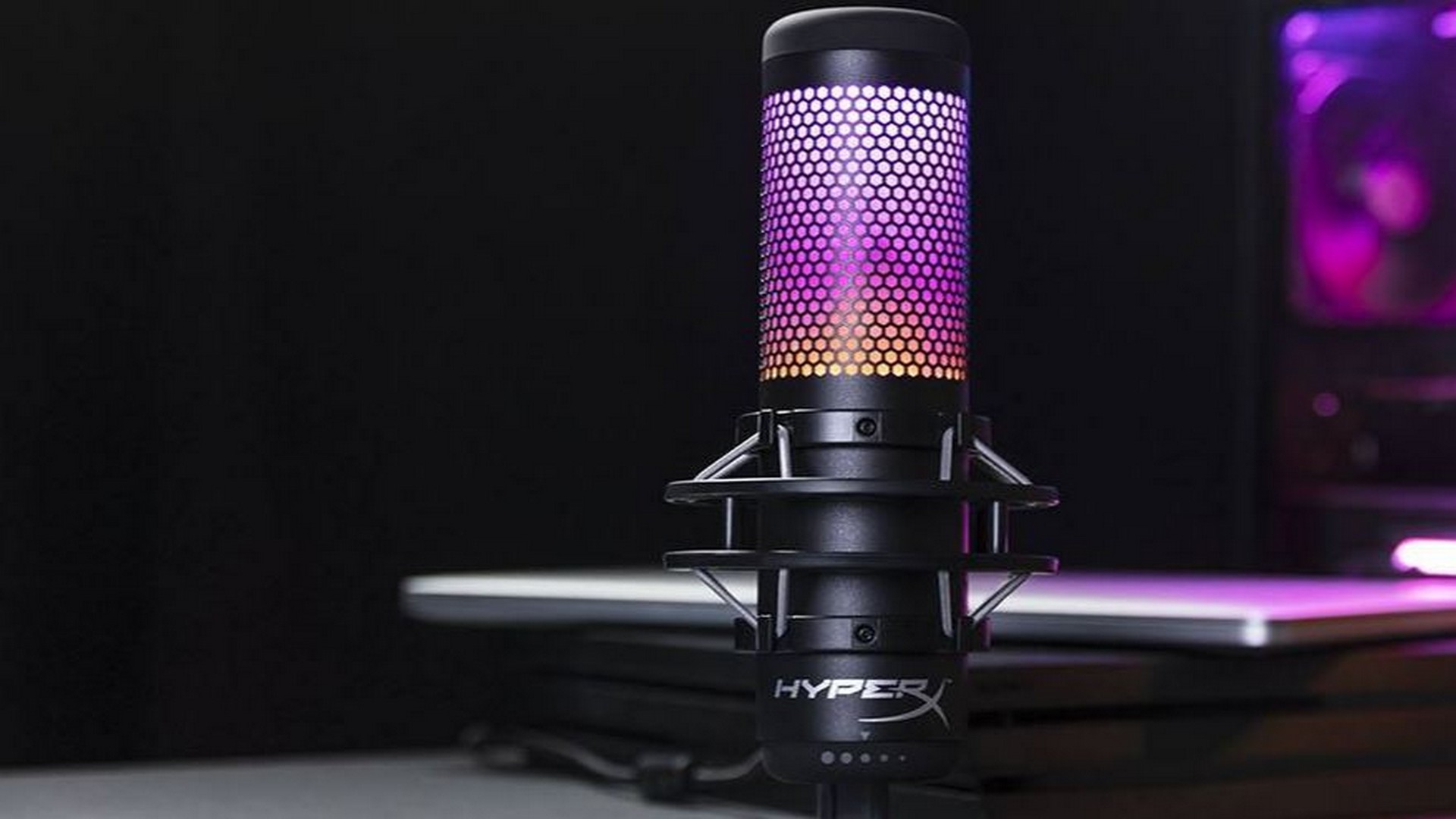 So, what was the sound quality like? Smooth, certainly smooth. I used this microphone for streaming content for audiences and captured a few voice-over clips as tests for some projects in the works. After listening to playbacks, I can confidently say the audio quality is crisp and clear, picking up the sounds I want them to hear and muffling everything else. When compared to the first QuadCast, audio was mostly similar however with the S series I found a very slightly deeper rumble in bass drops. Regardless, with its three 14mm condensers it collects multiple voices with well defined, loud and distinguishable precision and picks up spikes and lows with pinpoint accuracy, making for one beastly microphone.
Now, While these sorts of microphones won't compare to the sound quality, say compared to an XLR, scores reflect the use of an everyday sort of microphone and for that, it is fantastic in quality.
Overall, I found the HyperX QuadCast S a top-notch microphone that met all my audio and broadcasting needs. With its many features and polar patterns, it will be a perfect addition to any gamer, streamer or podcaster's setup. The bold confident design makes it a statement piece but is powerful enough to demand that people listen to you. At a reasonable price of about $239 retail AUS, this is one microphone that anyone with an audience would benefit from but you need to make the ultimate decision if RGB lighting is worth the extra price.
Features
RGB Lighting

Customizable with NGENUITY Software

Tap-to-Mute sensor with LED indicator

Stereo, Omnidirectional, Cardioid, Bidirectional

PC, PS5™, PS4™, and Mac® compatible

Part Number: HMIQ1S-XX-RG/G
The Good
Unique, sleek matte style
Built is shock mount to absorb vibration
LED tap to mute switch
4 polar patterns to really control your sound
Gain sensitivity dial underneath
Clear and crisp audio capture
Smooth, loud sound from three, 14mm condensers
RGB customisable lighting schemes
Compatible with HyperX's NGENUITY
The Bad
The extra cost for RGB lighting