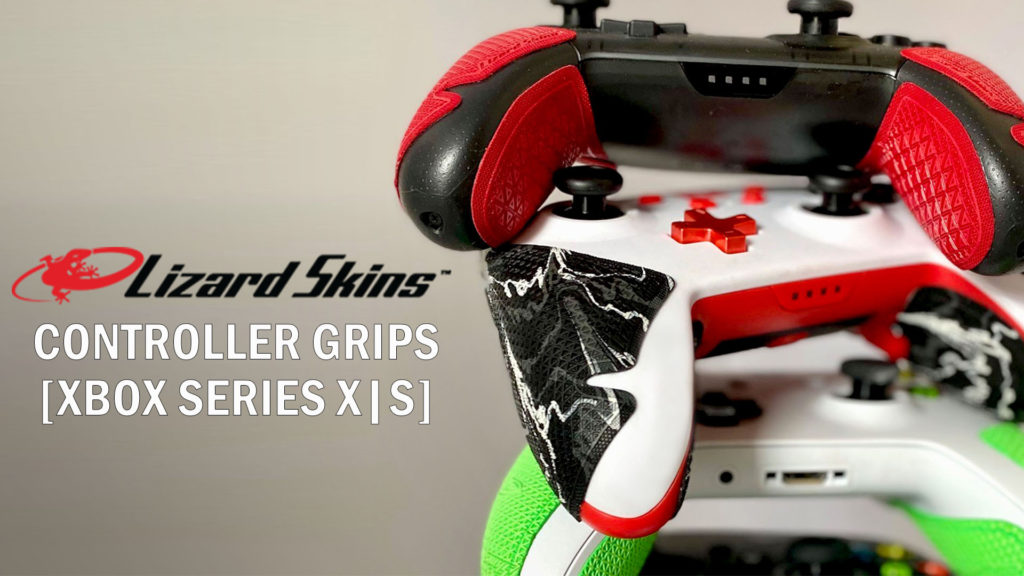 Have you ever been mid-game and your palms are so sweaty your controller could pop out and land in your Mum's spaghetti? Well good news, because the illustrious people over at Lizard Skins have sets of skins for the Xbox series X|S controller.
Now, whether you are settling in for some high octane races across Mexico in Forza Horizon 5 or giving the Covenant back their bomb in Halo 2, comfort should be a priority because when you feel good, you play good and protecting your controller at the same time sounds like a good deal to me. Even with the addition of the textured feel in the back of the series X|S controllers, over time it will wear off. Furthermore, the natural oils on your hands slowly mark your controller, which is especially prevalent on the white controllers.
Lizard Skin have been in the grip game for a while now, covering many generations of controllers, baseball bats, hockey sticks, BMX handles, and more. Utilising a material known as Durasoft Polymer, the skins are ultra-thin without sacrificing durability. It felt grippy without being sticky and the intricate diamond-shaped pattern make it easier to prevent slipping. A lot of thought went into the shape of the grip as well, it lined up exactly where the base of my thumb rested on the controller and where my index fingers would sit. The back half had a small spilt in the base so it would wrap around and line up flush with how my fingers would naturally rest.
There was a concern that I had when it came to applying the skin, as I have messed up other stickers or protective screens in my time. The pack comes with an alcohol wipe to get rid of any grim left from previous sweat or food-related incidents, and there are four separate pieces. Two for the front and two for the back, and these peeled off and on easily without leaving unwanted residue. The design lines up with the natural curve of the controller and once in the desired spot, you can easily rub out any creases or bubbles until it became flat. It took a few minutes, but ultimately, it was a painless experience and I'm not normally good at applying these sorts of things.
It was more than just the practical side of things that I enjoyed, the black and white camo design really made the controller pop. There is that little bit of pride that you get when you have added a bit of love to your things. It should be an unspoken understanding, but it is worth mentioning that these grips are not indestructible. The grips will stay firm and not move with general play but if you continue to pick at it or peel it off and move it a lot, then you'll lower the lifespan of the skins. It also should go without saying, but giving the controller and skins a wipe down or clean from time to time will go a long way.
For such a simple concept, the Lizard Skins Xbox controller grips improve the stock standard controller in comfort and style. The widespread appeal is a handy addition to players who may have trouble gripping the control due to smaller hands. The Xbox controller is a little smaller in my hands and the textured grip fit snuggling in my palms, greatly increasing my comfort and being very versatile. For the longevity of your controller and the added benefits to be had, I would highly recommend adding a Lizard Skin into your gaming setup.
The Good
Easy to apply
Easy to rearrange
Stylish look and feel
Protective against grim and scratches
Comfortable
Easy to clean
Benefits small and big hands
The Bad
Small children can pick at or remove skins, situational but still a factor for shared controller homes