LucidSound are yet another lucrative brand to team up with Xbox to provide more options for you, the consumer. Packed with a removable mic, 3.5 jack cord, USB cable and a mic port cover, how did the LS35X 's from LucidSound stack up?
Straight out the box, and their silky, magnetised carry bag, the headset looked good, real good. I'm always attracted to a big, fat plastic band that is flexible and heavily padded and this one is exactly that. The LS35X is slick in matte black with their name sake printed onto the band. The thick band padding is also embroided with a sleek as hell, crisscross pattern, I like a nice unique, quirky design. It was nice to see quite large, logo-ed, ear cups with the ability to swivel almost 180 degrees, meaning they can rest comfortably on your chest. These are padded out with soft memory foam, a layer of 'cooling' gel foam and covered in pleather with breathable inner fabric. Physically you can actually feel this layer difference, and they were definitely one of the more comfy headsets I have worn.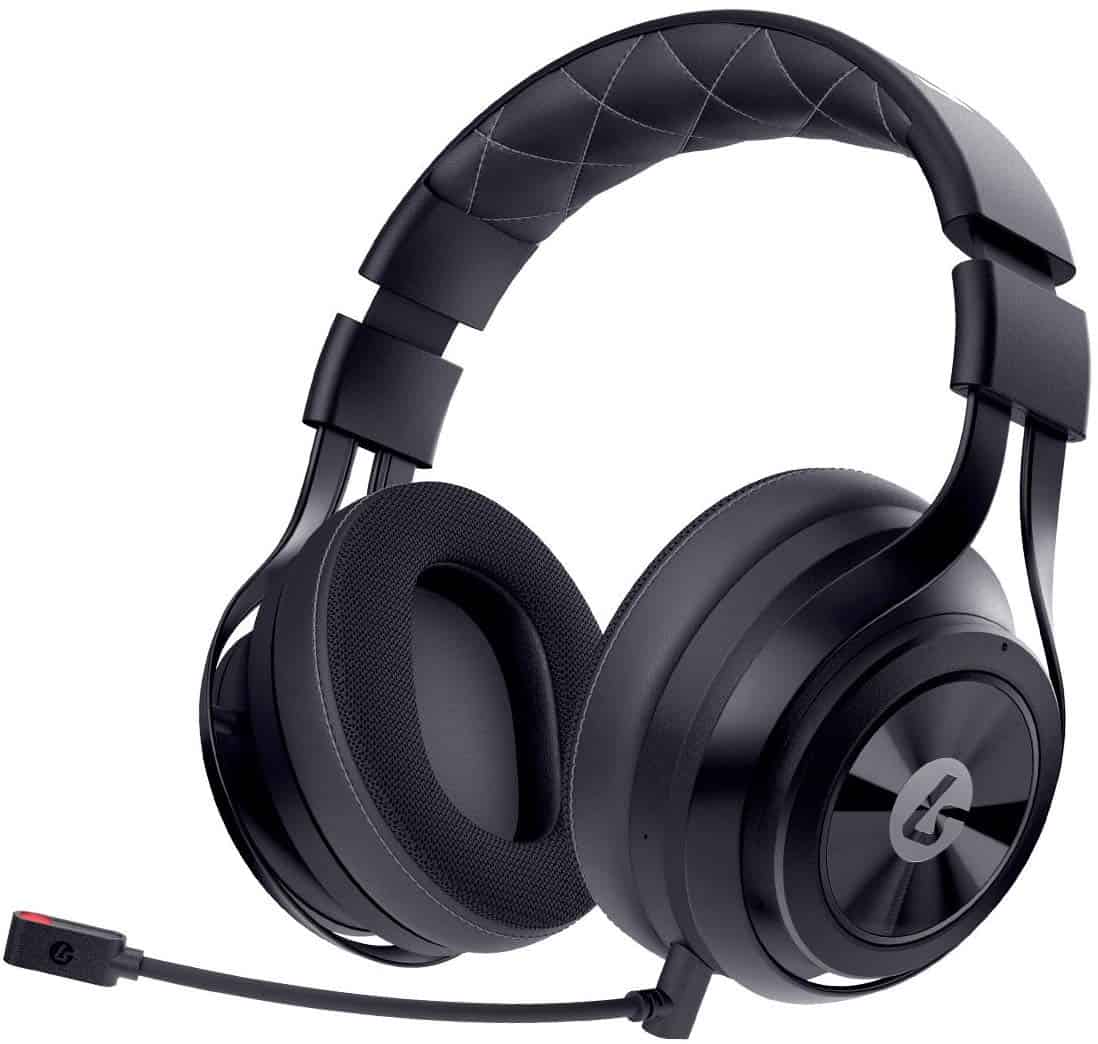 The first feature I fell in love with was the fact they are wireless. To be honest I have never been a fan of wireless headsets, despite them being all the rage, I hate recharging devices and I hate fiddling around syncing devices. I was pleasantly surprised with their no mucking around functionality. Being designed for Xbox, syncing them was as simple as pressing the sync button on the Box then on the headset. It was that easy. I was impressed with how long they stayed charged too, with myself being able to easily use them 10 to 15 hours without having to plug them in to charge again. My only critique of this was the fact the USB charge cable is a little too short for my liking, from someone that is often moving around her large computer set up.
Despite using the wireless feature, I did often use them in game, wired into my Xbox controller. While a lot of headsets have the volume controls on their 3.5 cords, you can certainly tell this headset is designed to be mainly used wireless as all controls are on the headset itself. The left ear cup can be turned to control the volume levels and the right to control the chat mix and with a simple push you can mute your voice. Surprisingly I wasn't too opposed to this.
Speaking of voice, the removable mic despite appearances was really impressive. On first impressions it seems a tad flimsy, however it was highly flexible with a solid jack input. The inclusion of a LED light to signify when you are muted was fabulous for a person like me who is always talking and not realising they are muted till it's too late for all those precious in game call outs. As a streamer who often talks it would have been nice to have seen a mic sock included as an option to be used. In saying this, the mic quality produced clear vocals, and the mic monitoring was a good way to keep clarity in your voice.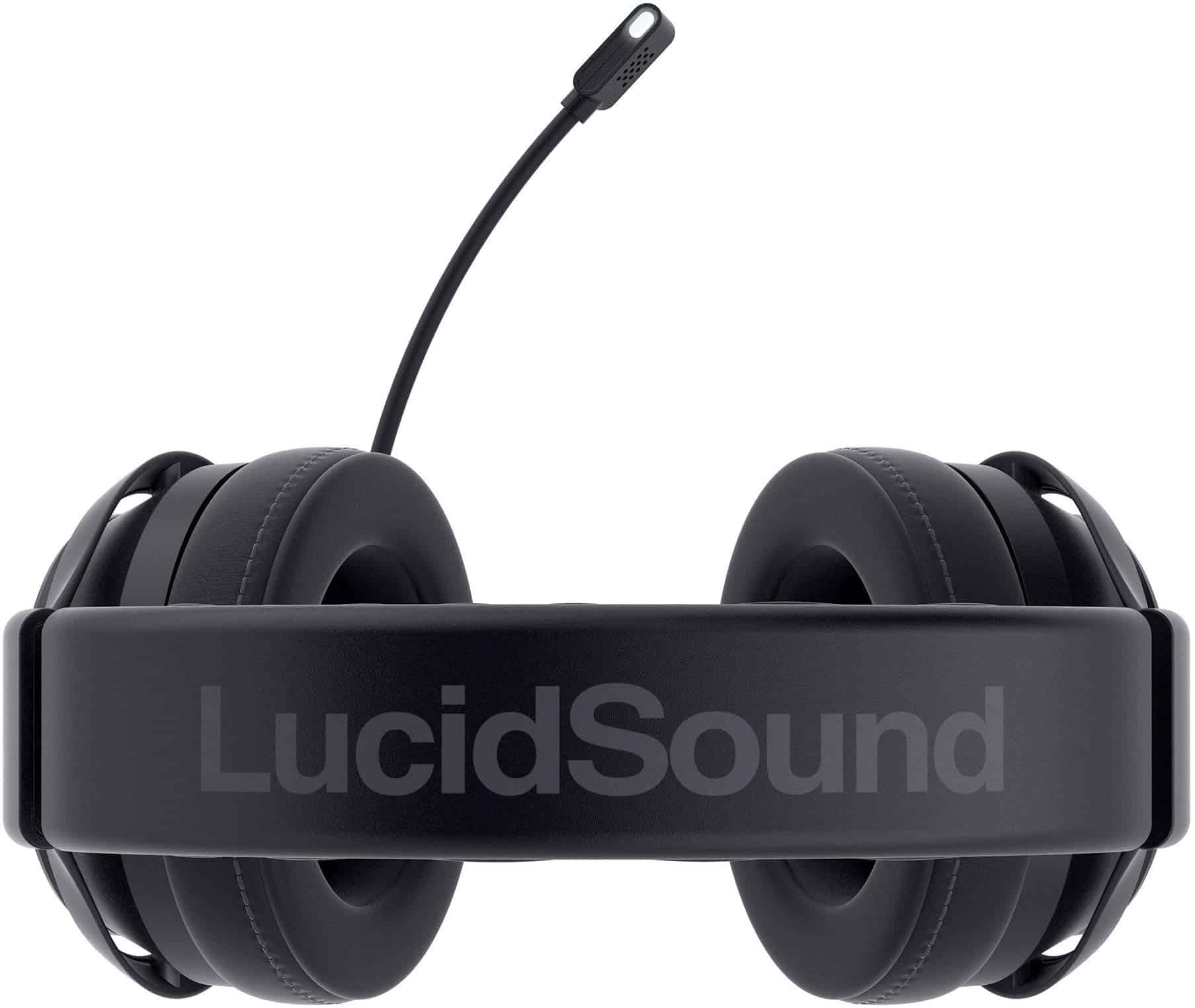 So how did they sound? Amazing. The 50mm drivers really shine. I used them on my mobile, Xbox and my tablet with the volume cranked and soft and the sound was smooth and loaded with bass, just the way I like it. Unexpectedly they also were quite noise cancelling, I could often turn my music off and barely hear a word of what was blaring on the T.V in the background.
While gaming, I used their easy to understand, online steps to connect them to Windows Sonic to connect to Microsoft's spatial Surround Sound. Boy, once this was activated, I didn't want to change headsets. Footsteps in a games such as Black Ops 4 and gunfire in games such as Red Dead Redemption 2 were a thing of precision and beauty, coming in from directions I didn't think I would hear from. Definitely a rad feature.
Overall, The LS35X's from LucidSound were an impressive product designed for Xbox and Microsoft. Coming in at about US$179.99 which is a solid mid-range price, this is one wireless headset that has won me over and I can proudly hang next to the rest of my Xbox products. Happy Gaming in 2019.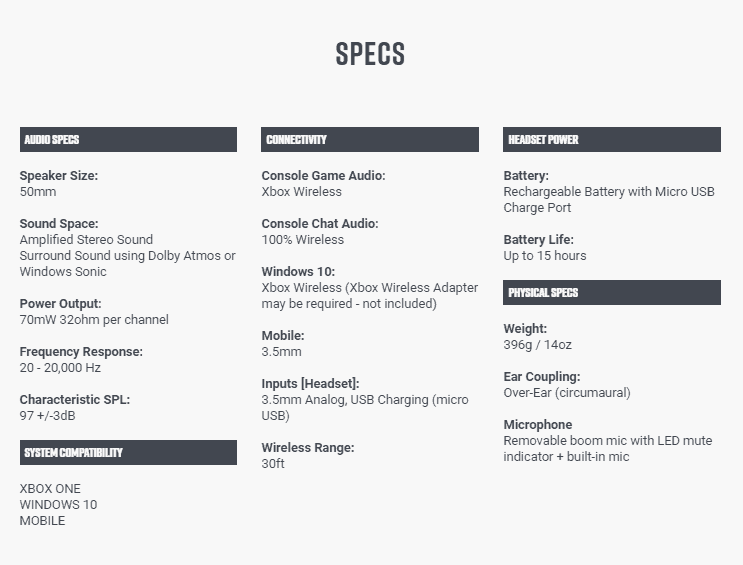 The Good
Microsoft's Window Sonic Surround Sound connectivity.
Beautifully designed headset.
Easy sync ability.
Clear and bass driven sound.
Impressive removable mic that delivers rich voice audio.
Unexpected sound cancelling.
The Bad
Short charge cable
Lack of mic sock