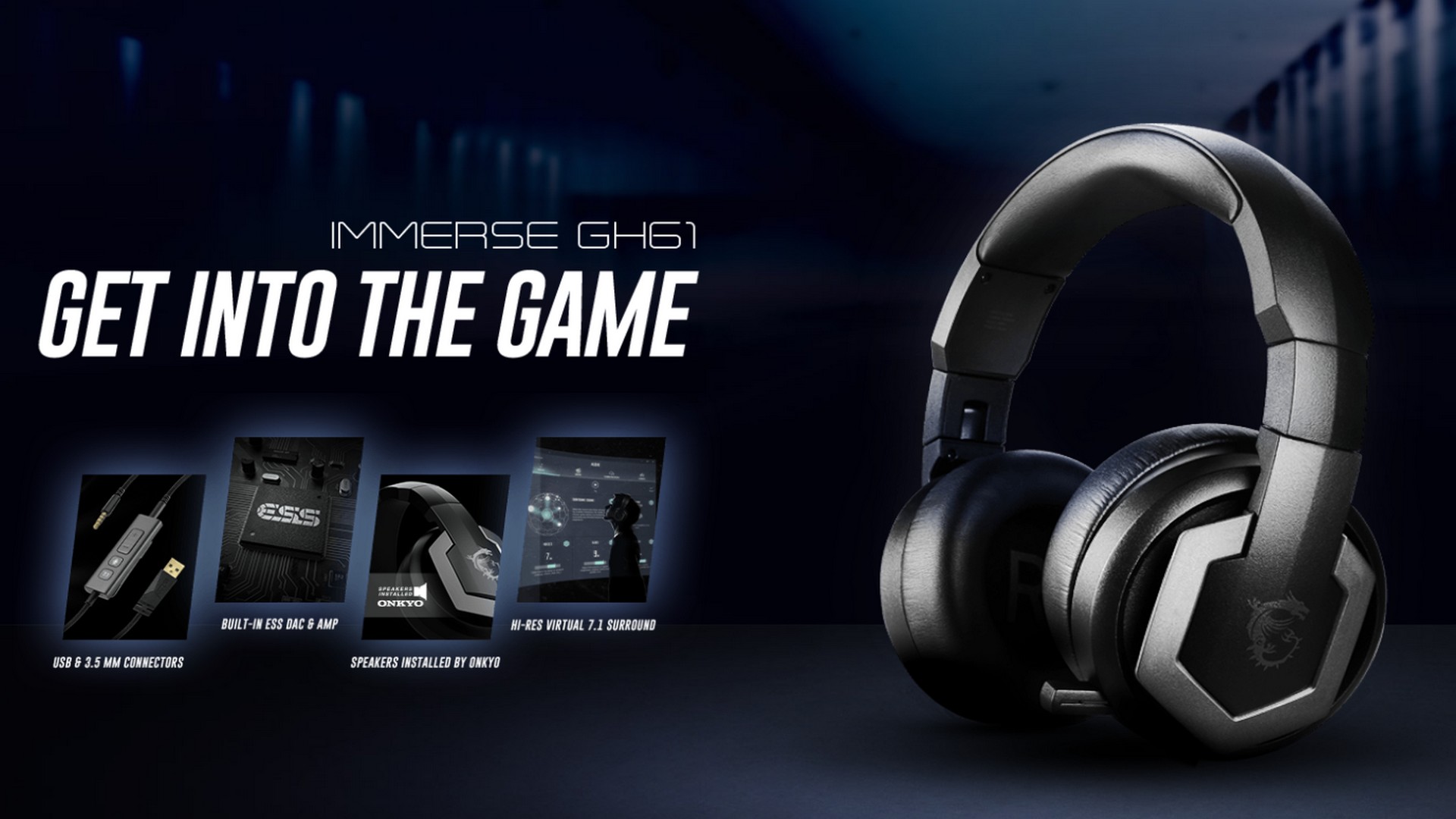 Micro-Star International Co., or more commonly known as MSI, has been around since 1986 developing motherboards and graphics cards, before moving on set-top boxes, tablets, laptops, and All-in-one PCs. When MSI sponsored Fnatic in 2008, they divided the gaming community but solidified themselves as a company that could very easily hold its own in the competitive world, and now, we finally have a chance to play with some of their products.
I was lucky enough to test out the MSI Immerse GH61, an incredibly comfortable headset boasting 40mm Neodymium drivers, designed and fine-tuned by the team by the world-renowned Hi-Fi brand ONKYO. These finely tuned drivers are capable of producing frequencies between 20 and 40,000Hz, which in itself sounds incredibly amazing, but with the included USB controller and some simple to use software, you can be enjoying digital hi-res audio in virtual 7.1 surround sound. Needless to say, the first game I tested these with was ARMA3 during a mission in Afghanistan to save the one and only Karl Stefanovic, who had somehow been captured and sold off to ISIS.
Voice communications with my unit were crystal clear and I could pinpoint the exact location of enemy fire. The thunderous boom of mortar shells exploding as they rained down. The familiar crack as bullets whizz past, or the thud as they hit the dry sands of the Afghani desert. I'd say it was like being right there in the thick of it, but I haven't been, and nor do I want to be, so we'll just say that it's like being at the movies with their multi-thousand dollar sound systems pumping.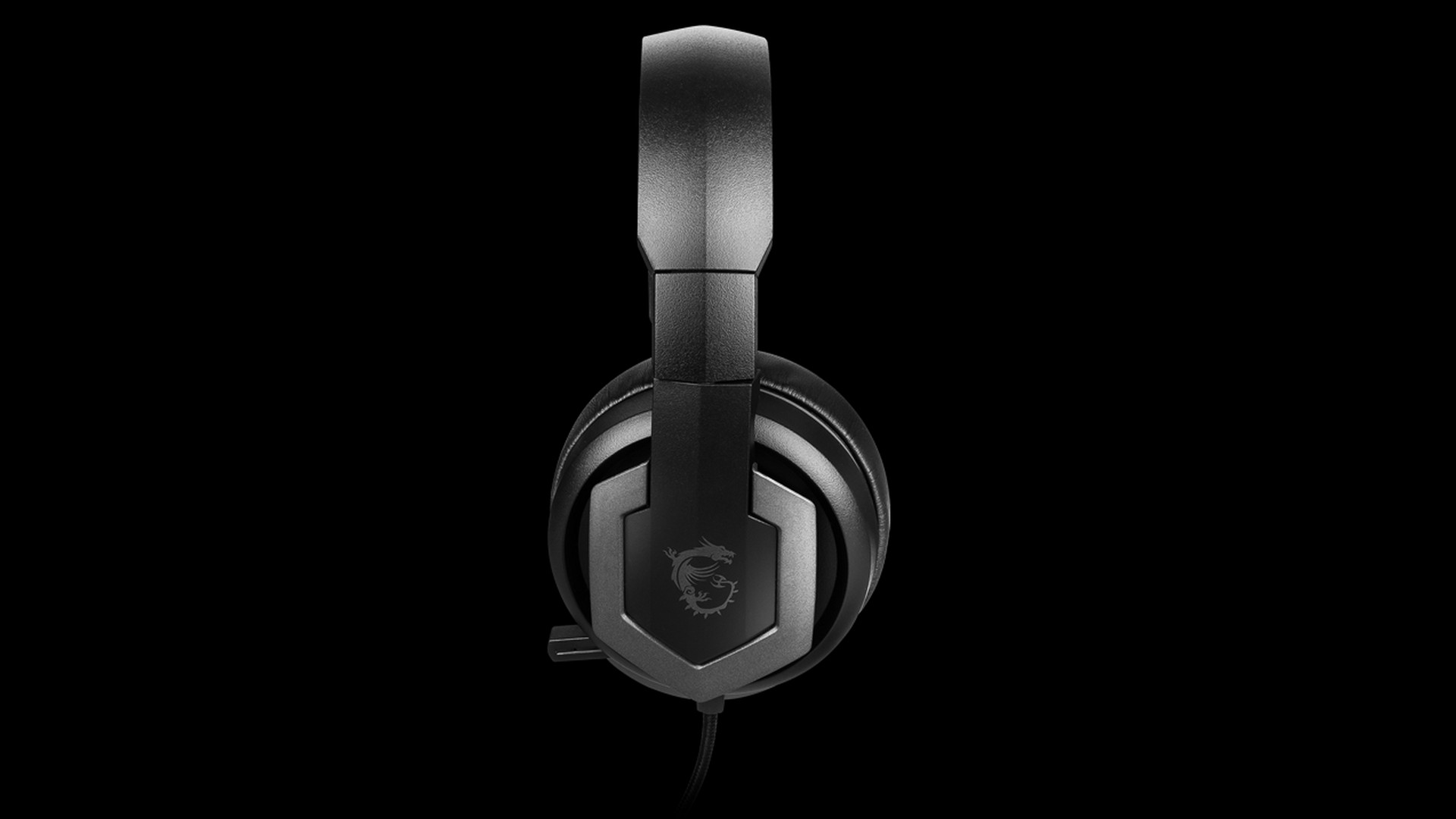 When I first collected the Immerse GH61 from the boss we both noted how comfortable it looked on the box, and the product was very true to its pictures. The padding on the headband feels like it significantly reduces the pressure on your head, while the oversized earpads are as thick.
It's also worth mentioning that while they did come with faux leather covering, I was surprised to find some cloth-type cushions as well, which for me personally is much more comfortable, particularly during this rather humid week we've had. Unlike other headsets, the boom microphone is retractable, so it tucks away neatly into the left earpiece when not in use, but this doesn't turn it off, so if you do plan on using this headset with anything other than your PC, you'll want to make a note of this as it is very sensitive to sounds and will readily pick up your ear cups and produce horrible amounts of squealing.
As previously mentioned, the package also contains an inline USB amplifier. With only 4 buttons, it is incredibly easy to use, allowing you to mute yourself, adjust the volume, or a single button activating the 7.1 virtual experience. The 3.5mm headset plug comfortably connects to the control piece that easily clips onto your shirt, or in my case, sat on the desk next to me. One thing that isn't explained particularly well, however, is that to enjoy the virtual experience, you'll need to download the Nahimic for Headset app to your computer, which is only supported by Windows 10. While the app is very user friendly, it means that people running older Windows operating systems won't enjoy the full experience and Apple… Well… No one games on a Mac.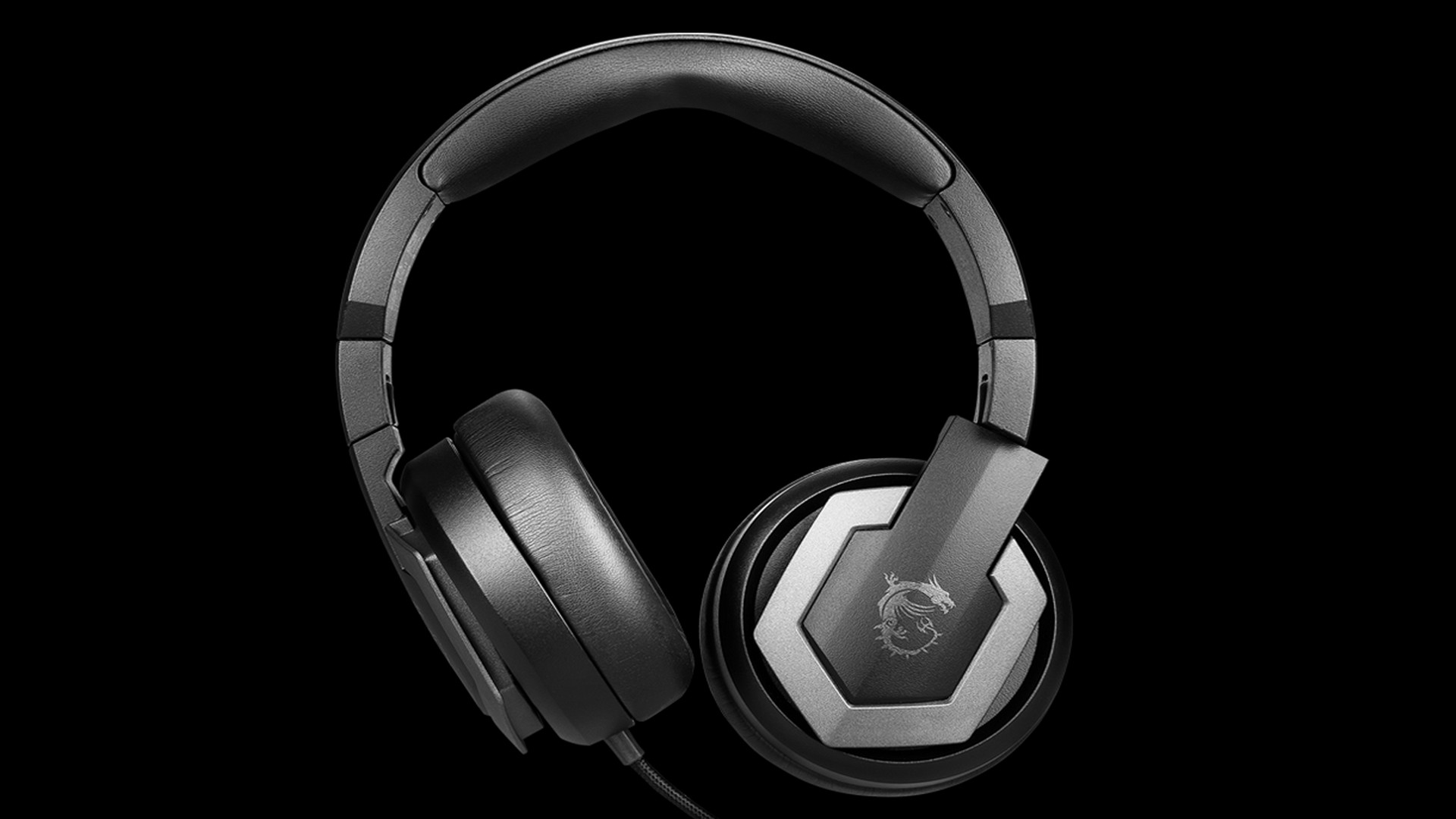 While the MSI Immerse GH61 does feel a little bit plastic-y compared to some of the more expensive headsets, the build quality is still very top-notch. It feels a lot more solid than my current go-to headset for the Xbox, and even surpasses my current popular branded PC headset for quality. Each ear cup can freely rotate 90 degrees and the headband is supported by a metal insert, all held together with actual screws instead of plastic lugs.
The flexible cable that supports the retractable microphones bends nicely and maintains its shape, allowing me to move it away from my mouth should people start moaning that I sound like I'm eating my microphone, while the braided cables between the headset, amplifier, and PC feel like they'll take a whole lot of punishment before they fail. All of this, as well as the additional ear pads, is neatly stored in a molded foam case to ensure the headset isn't damaged in the event you need to take it with you – a pleasant surprise when I opened the box.
In a world heavily populated by well-known brands, MSI has burst onto the scene with a headset that delivers powerful audio to gamers and media enthusiasts alike, all while maintaining an exceptionally competitive price point. Though it delivers great quality sound on portable devices and consoles alike, it shines brightest when combined with its included USB amplifier on a Win10 PC, allowing players to hear the enemy long before their teammates and giving them an advantage when they need it most.
The Good
Extremely comfortable
Great quality parts
Exceptional audio on PC
Can be used on any platform
The Bad
Slight plastic-y feel
Features really only work on Win10 PCs