Last time I reviewed a gaming mouse, I opened by saying that I never really understood why people wanted to buy things that were so expensive; why they needed something that was so heavy. To be honest, I still kind of feel that way. Sure, I like the way it feels in my hands; how nicely they contour to my palm, and sure, I also like the idea of a couple extra buttons. It's just most gaming mice come with one hell of a price tag. Enter the Basilisk, by Razer.
StacefaceMayhem has always been boasting how incredible Razer are as a brand, and while that funky little logo has always had an appeal to me, I wasn't so keen on spending the money on something I wouldn't use as often as I could, being a console gamer and all. But when the Basilisk came up in group chat, I thought I'd throw my name in the ring and give it a go. You know, to see if they're as good as she thinks they are.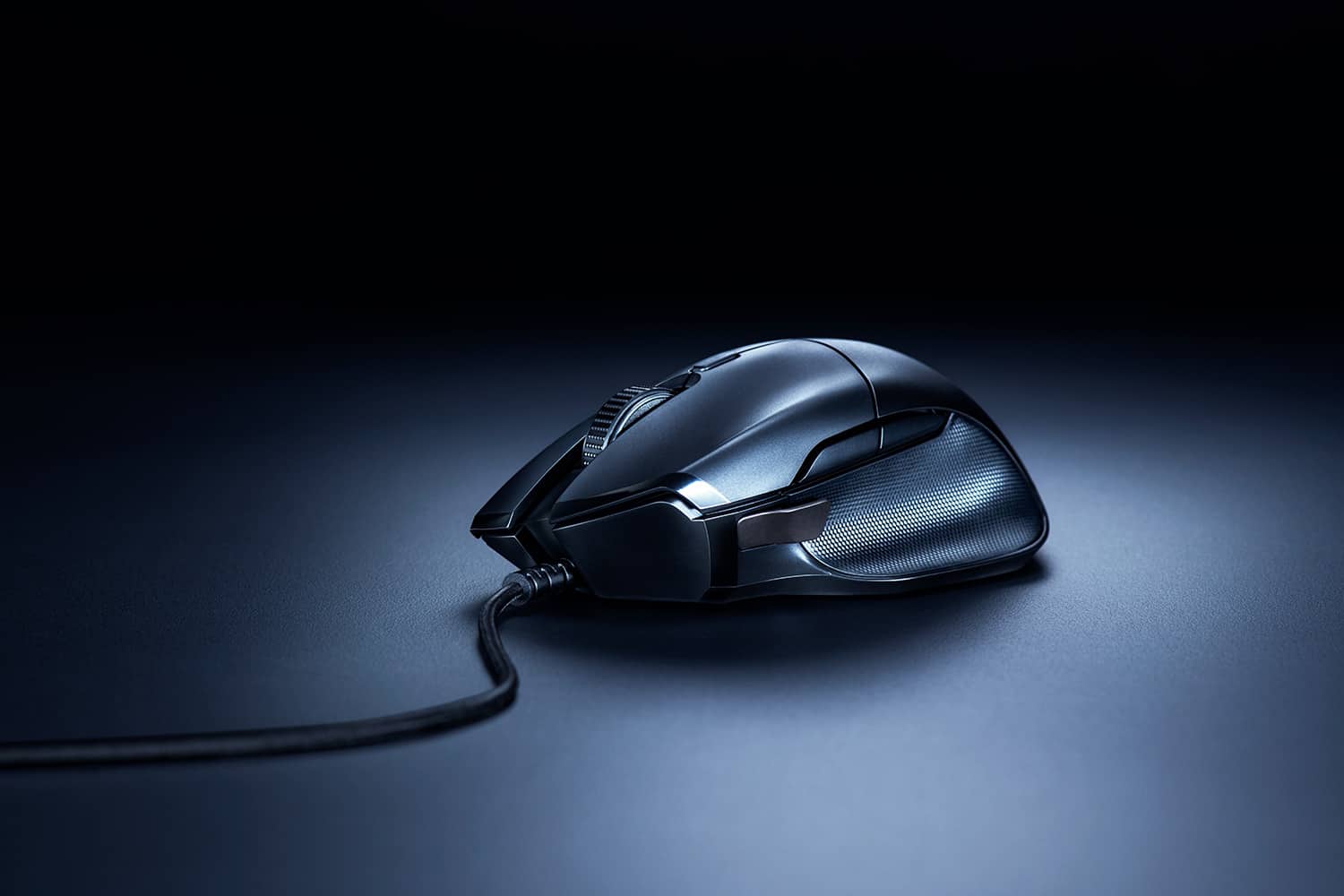 On first inspection I was very surprised at how light this mouse is, weighing in at a mere 95g (or for those of you who still use imperial… 0.21lbs). This came as a bit of a shock, especially since most of my PC gamer buddies are always bragging about how much extra weight can be added to the mouse they use and especially after reviewing the Alienware AW958, I was expecting something big and heavy. But the Basilisk fits snuggly into my hands, easily giving me access to the three additional buttons on the sides, and the weight for me isn't an issue at all; I actually think I prefer my mouse to be lighter anyway. Plus those nice curves make it obvious this mouse has a bite to it.
With 7 customisable buttons in total you can set the mouse however you might want to, but one button really stood out to me and I left it on its default setting; The multi-function paddle. Tucked away just under your thumb is a delightful little paddle that helps score head shots like there is no tomorrow. As default, this little puppy throttles the sensitivity of the mouse while held, allowing users to quickly snap to a target with up to 6,400 DPI, before slowing things down to 800 DPI for precise sniping – This mouse is a first person shooters dream! But if first person shooters aren't your thing, all of these buttons can all be changed around to suit your personal needs, from macros to key binds; opening programs to adjusting sensitivity, Razer Synapse 3 has you covered.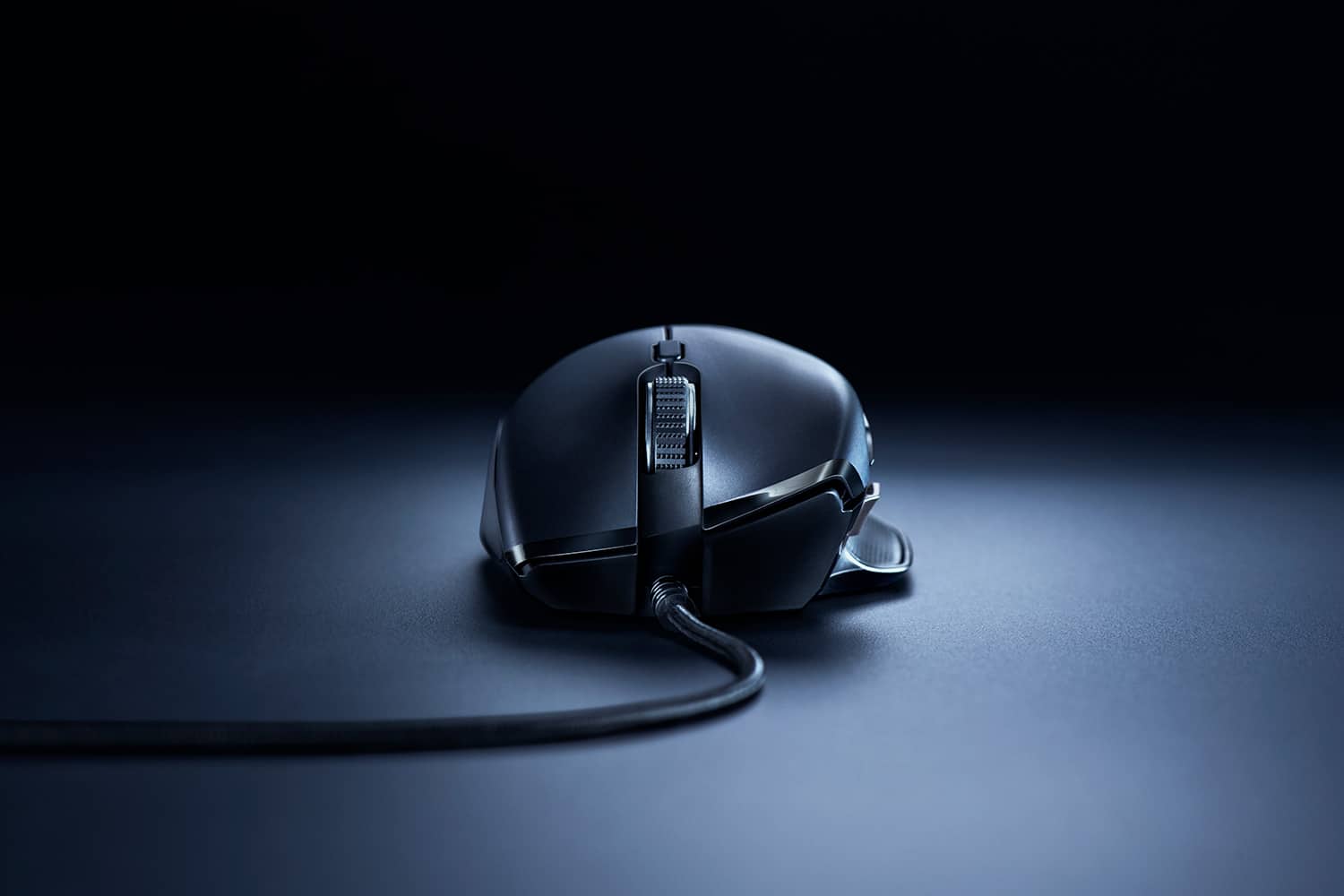 Razer Synapse itself is a delightful little program that gives an insane amount of control to the end user, allowing you to change anything from the sensitivity, through to the colour of the Razer Chroma LEDs (did someone say 16.8 million colour options?) and all the way down to creating specific macro commands for each individual button. It was great to see a third party program that gave me all this access while being so easy to use – my previous mouse had next to no support except for changing the LEDs. Everything else was done using the standard windows settings.
Overall, the Razer Basilisk is a very impressive mouse. It looks the part, it feels the part and it performs admirably. Sure, it might not have the weight options that other gaming mice do, but is this something necessary? With prices starting at AUD $79.95, I challenge you to find a mouse that has the same feel; I challenge you to find a mouse that supports sensitivity clutching for that pin-point accuracy. I challenge you to find all this in something with the same price tag or less in a reputable brand. Go on. I'll wait.
The Good
Affordable
Cable – no need to worry about batteries
7 Customisable buttons
Sensitivity clutch as default – for those precise shots
Well moulded to suit most hands
The Bad
Right handed –moulded exclusively for right hand use
Cable – it can get in the way