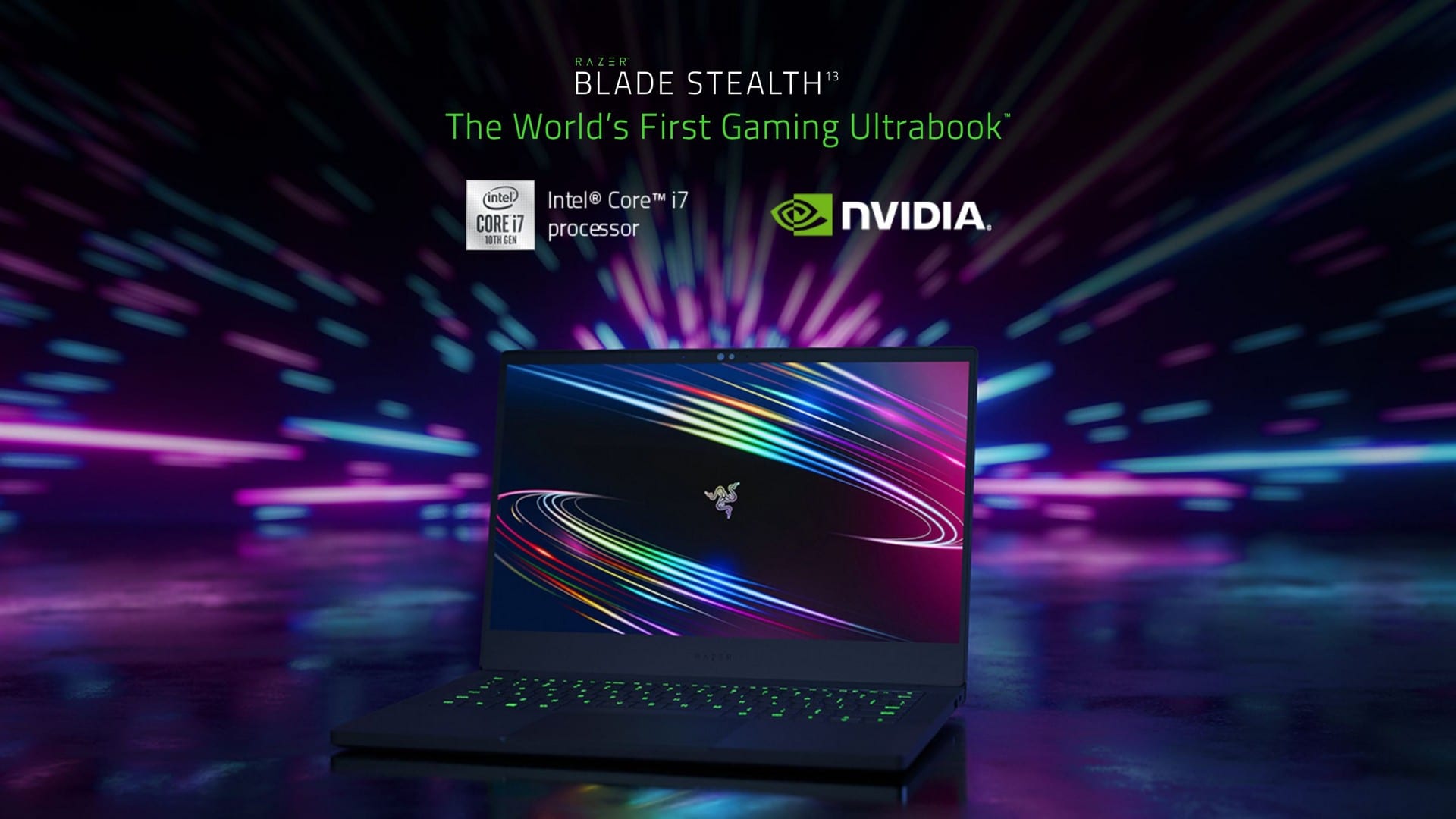 When it comes to gaming laptops, most people will think of something big and heavy. After all, how could they pack something powerful into a normal laptop chassis? At least, these were my thoughts when it came to gaming systems. My one and only ever gaming laptop was a big and chunky 17 inch thing that weighed an absolute tonne, so my experience was somewhat lacking.
Razer on the other hand, think quite differently to me, and have given us the opportunity to try out the Blade Stealth 13, a system that packs a punch in a shell not much bigger than your standard tablet. Of course, being a Razer, the first thing I tried out was the built in Chroma system. With 16.8 million different colours to choose from, we are spoiled for choice and offered a variety of different visual effects that will beautifully light up the keyboard.
Unlike Razer's USB keyboards however, the effects do not appear to be as pronounced, with the whole keyboard changing as one instead of colours blending from one side to another, and aside from the keys themselves, nothing else on the device light up, including the tri-serpent logo on the back of the screen. Of course, none of this really has any effect on the performance of the laptop, so unless this is something particularly important to the end user, it is certainly not going to influence this review.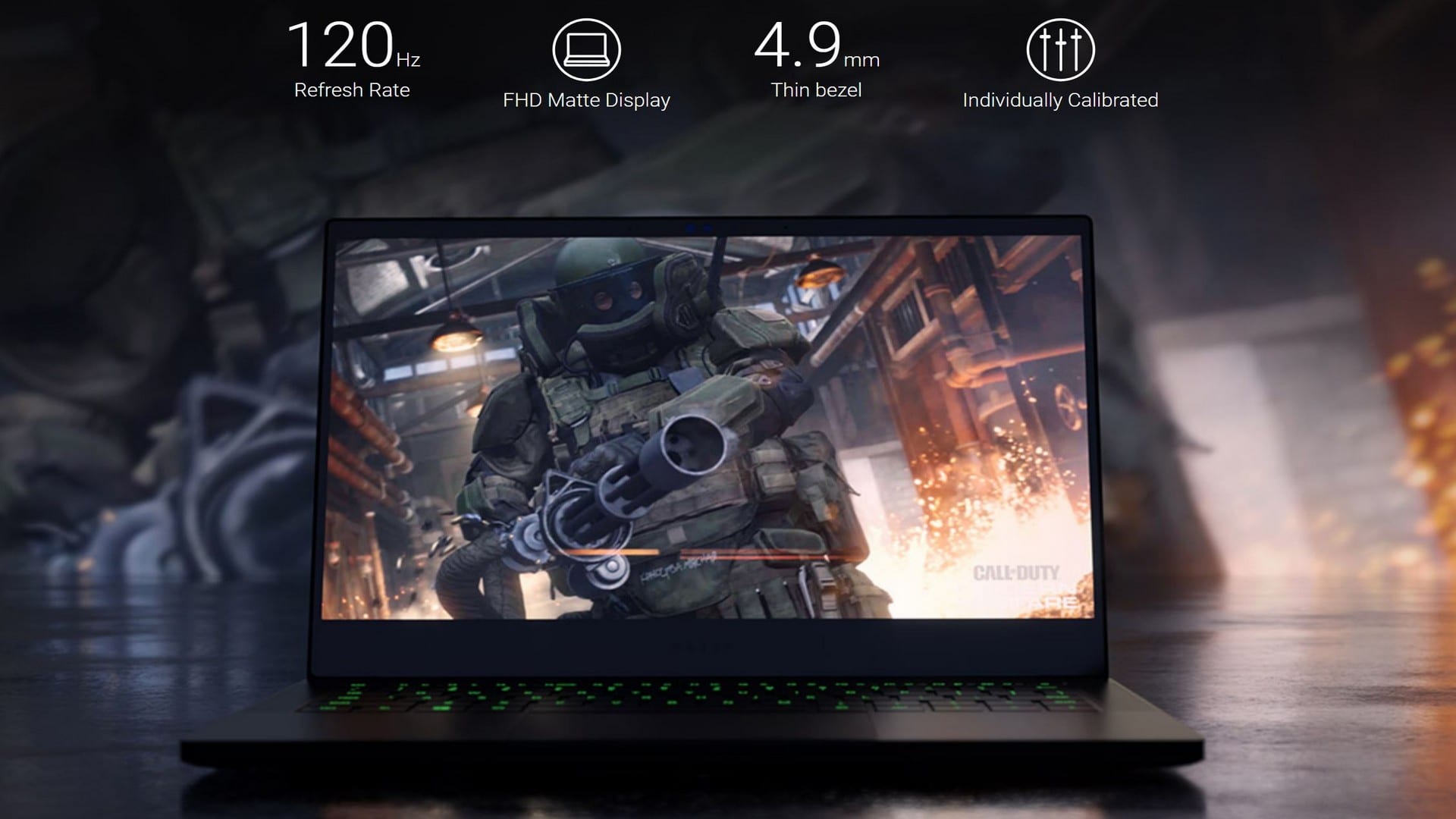 The Ultrabook itself, as mentioned earlier, is not that much bigger than current model tablets. The model we were allowed to play with features a 13" Full High Definition display with a 120Hz refresh rate, weighing in at just under 3kg. The elegant black CNC aluminium chassis is 15mm thick with the screen folded down, 210mm deep and just 302mm wide, meaning the device can easily fit within your carry on luggage for gamers on the go, and with up to 8 hours battery life, you'll be at your destination before needing to recharge again.
While the Razer Blade Stealth 13 is reserved in its appearance, it hides and absolute powerhouse under the keyboard. Boasting an i7-1065G7 quad core processor capable of running at 3.9GHz, 16GB dual-channel DDR4 SDRAM and an NVIDIA GTX GeForce 1650Ti Max-Q GPU, this unassuming Ultrabook will dominate nearly any game you throw at it. Aside from the benchmark tests I performed, I put this little monster through its paces on a few games, just to see how well it held its ground.
Bumping the graphics settings up to "Ultra," I ran through a couple of end-game levels of Dawn of War III. While the game is a little on the older side of things, I figured the sheer amount of explosions, tracer fire and units moving around the screen would give the Blade a bit of a workout, and it did not disappoint.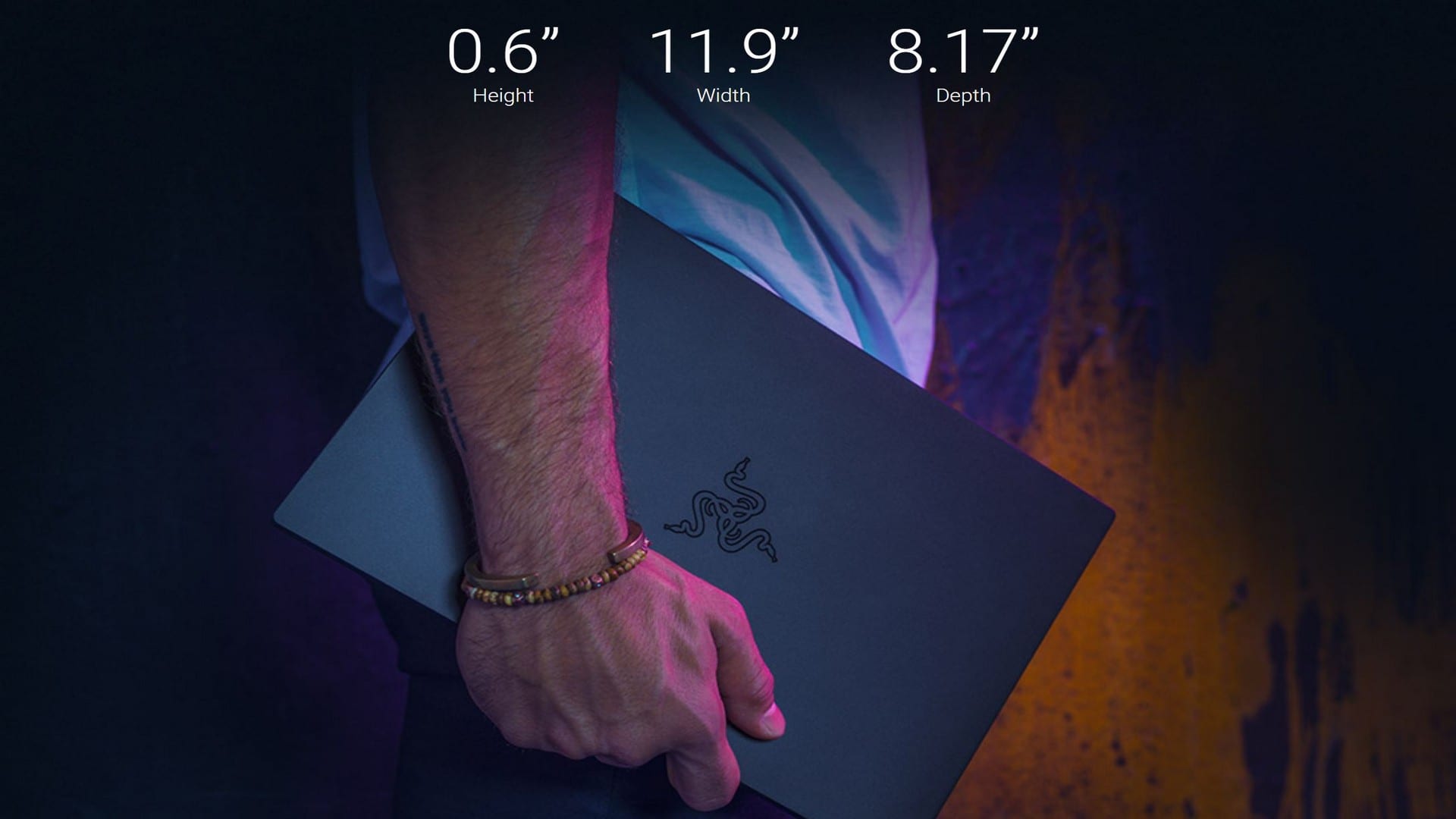 While I averaged around 45FPS, the 120Hz refresh rate for the monitor meant the game was still playing very smoothly and the decrease in frames went largely unnoticed. Mixing things up a bit, I then proceeded to try out Space Engineers, one of the most demanding physics based games I have come across. Once again, I rarely encountered anything that would prevent me from enjoying the game, only really freezing up when I'd try and import an oversized ship into an already crowded world, but this even happens on my purpose-built desktop, so I certainly can't complain.
Prior to playing any games, I ran a benchmark test on the Razer Blade Stealth, just to see how well it was expected to perform. As anticipated, the processor, RAM and 512GB solid state drive all performed admirably, ranked between the top 95 and 102% of comparable devices, but I was confused to see the GPU performing in the lower 15%. This made next to no sense, as the GTX1650Ti is actually a really nice card.
Looking further into things, it was noticed that for some reason, the Ultrabook wasn't actually using the dedicated GPU, instead relying on the on board card to do the job. This is the ONLY downfall I have for this device. I had to manually go into the NVIDIA control panel and tell the system to make use of the GTX.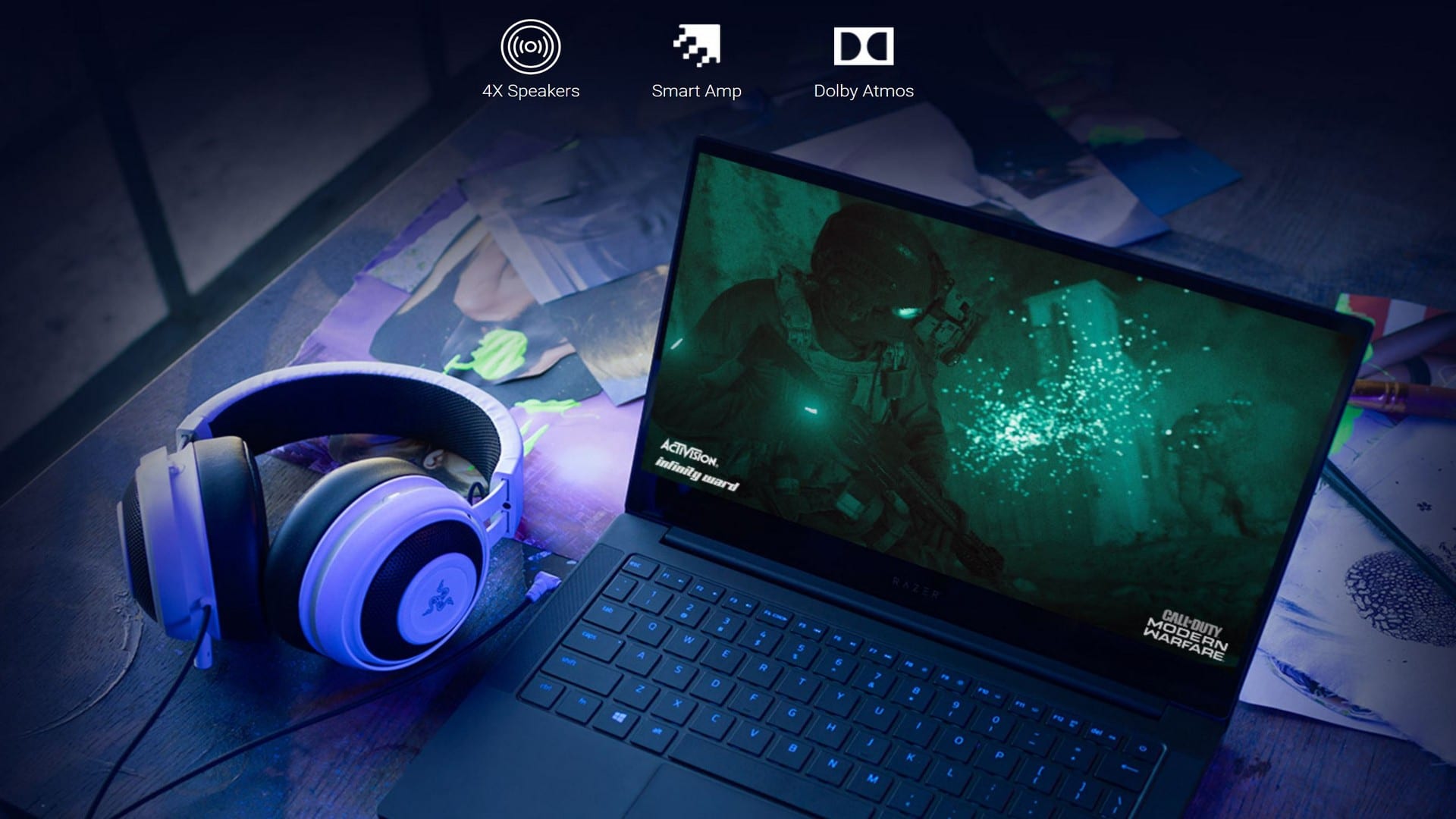 This isn't something difficult to do, and there are plenty of videos on various platforms that will show you how to do this, but for someone who perhaps doesn't understand what is going on, this could be a bit of a downfall that results in a lot of unwarranted negative feedback. Once I had reminded the system that it did indeed have a much more powerful GPU, the results for the benchmark tests jumped significantly, resulting in a score that was much more to my liking, but unable to break that 90% mark.
In terms of connectivity, the Razer Blade Stealth 13 features everything you'd expect from a top of the line Ultrabook, with Bluetooth and Wi-Fi 802_11_ABGNAC, you'll have no issues connecting to the world around you, while the two USB 3.0 ports will have you transferring data in no time at all, or connecting those oh-so-important gaming peripherals. Charging is also a breeze, with its Thunderbolt ports allowing you to rapidly recharge, connect additional displays, or transfer data at an astonishing 40GB/s.
Forget everything you thought you knew about Ultrabook computers. Whether you're gaming on the go, editing photos during a shoot, or just typing up a document on how well a device performs, the Blade Stealth 13 by Razer will not disappoint. Its sleek and professional appearance hide an absolute beast of a machine, more than capable of dominating all but the most demanding of games.
In my years working in consumer electronics, I have yet to come across an Ultrabook in store that performs as remarkably as this does, even out running the so-called gaming laptops I currently sell. It's hard to believe that such a portable system would do just as well as a desktop computer. Needless to say, I want one.
The Good
Incredible load speeds
Great battery life
Impressive performance
Lightweight and compact
Versatile
The Bad
It wasn't using the dedicated GPU until I told it to