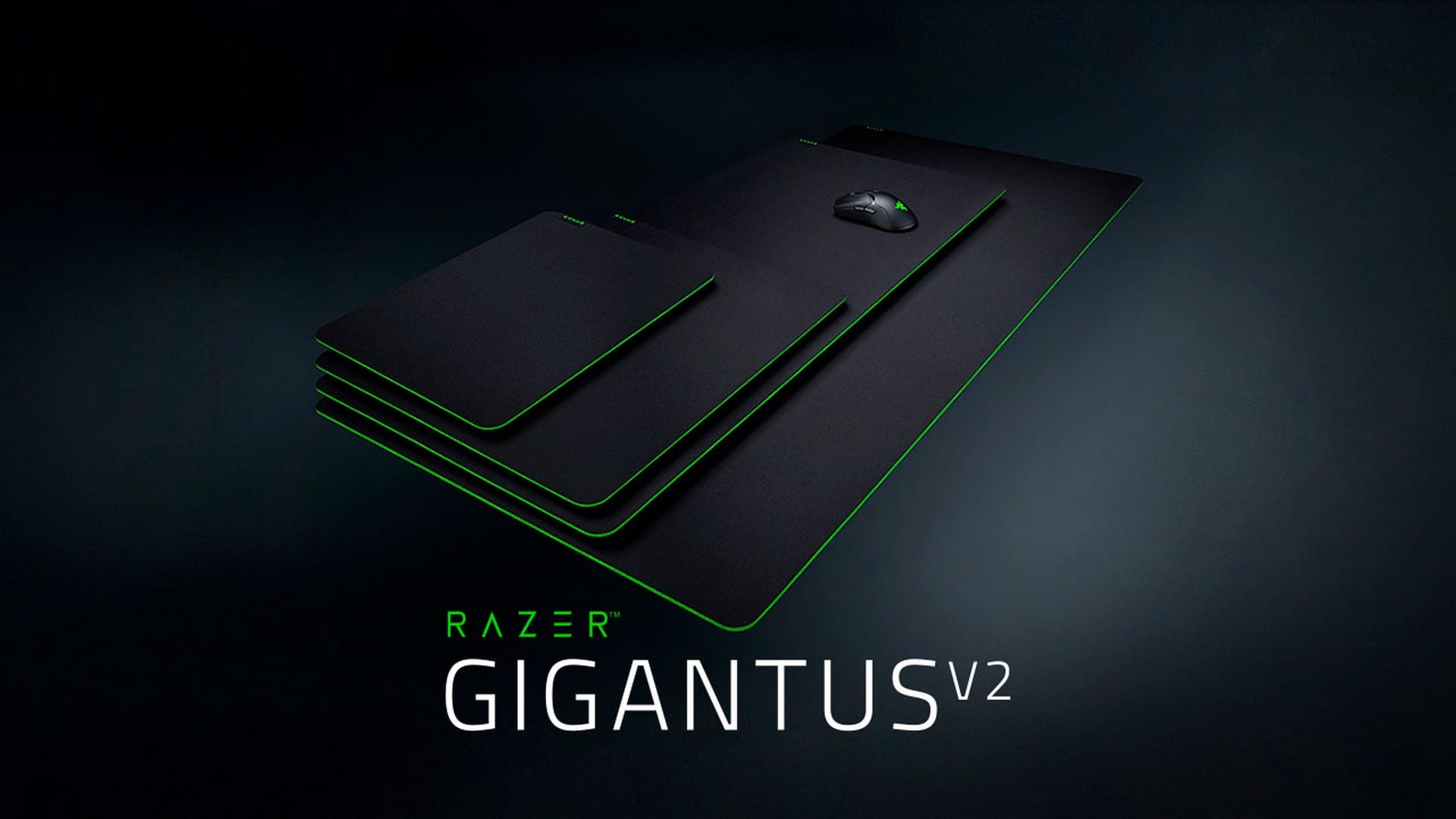 Mouse mats, these days they seem to be getting bigger and bigger. I personally love a mouse pad that covers most of my free desk space, giving me plenty of room to move my mouse around without being worried I'll run out of mat.
Razer are no strangers to a good quality mouse mat. Their original Gigantus mouse mats only came in one size, now with the Gigantus V2, they are available in four sizes (M, L, XXL, 3XL), suitable for just about any desk size. Below are details of each size.
M: 14.18 x 10.84 x 0.12″ (360 x 275 x 3mm)
L: 17.73 x 15.76 x 0.12″ (450 x 400 x 3mm)
XXL: 37.04 x 16.15 x 0.16″ (940 x 410 x 4mm)
3XL: 47.28 x 21.67 x 0.16″ (1200 x 550 x 4mm)
What you'll notice right away, other than the size of the Gigantus V2, was that Razer has opted out of their USB powered lights they are known for and have gone to a much cleaner approach.
The Gigantus V2 is a black textured micro-weave surface, a green high-density rubber foam anti-slip base complete with a nice subtle Razer tag on the top right corner. This results in a very nice, clean mouse mat for anyone that likes to keep a simple desk setup. Because of how clean and professional they do look, you could rock one of these mouse pads at work and it would fit into an office enviroment without giving anyone that gamer vibe.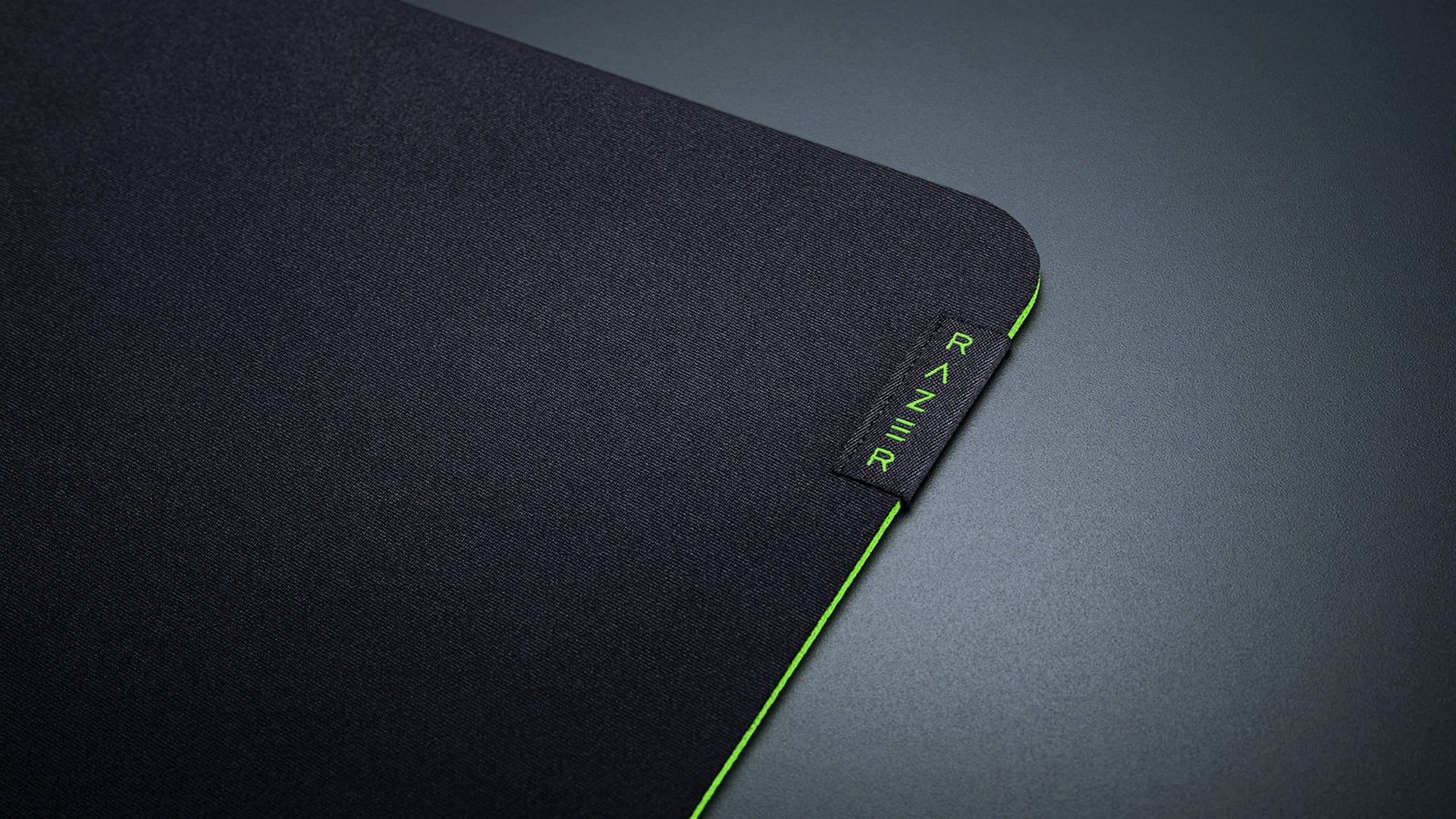 So how do they perform? Well for starters, as someone that likes to have a cheeky snack at my desk while I work, or game, anything that drops onto the mat just wipes off, no problem at all.
As for mouse performance, the mouse, in my case I'm rocking the Razer DeathAdder V2, moved smoothly but still with enough friction to stop when I needed it too. The non-slip base also works very well and does as advertised. The mat stayed in place and not once did it slide around on the desk.
So how much are they? The Gigantus V2 mouse mats start at just $9.99US for the M Size, L is $14.99US, XXL at $29.99US and the 3XL for $49.99US. All priced pretty good I think for what you get.
In conclusion, if you're in the market for a new mouse mat, or just looking for something to cover more of your desk, and for a reasonable price might I add, I highly recommend the Razer Gigantus V2 series mouse mats.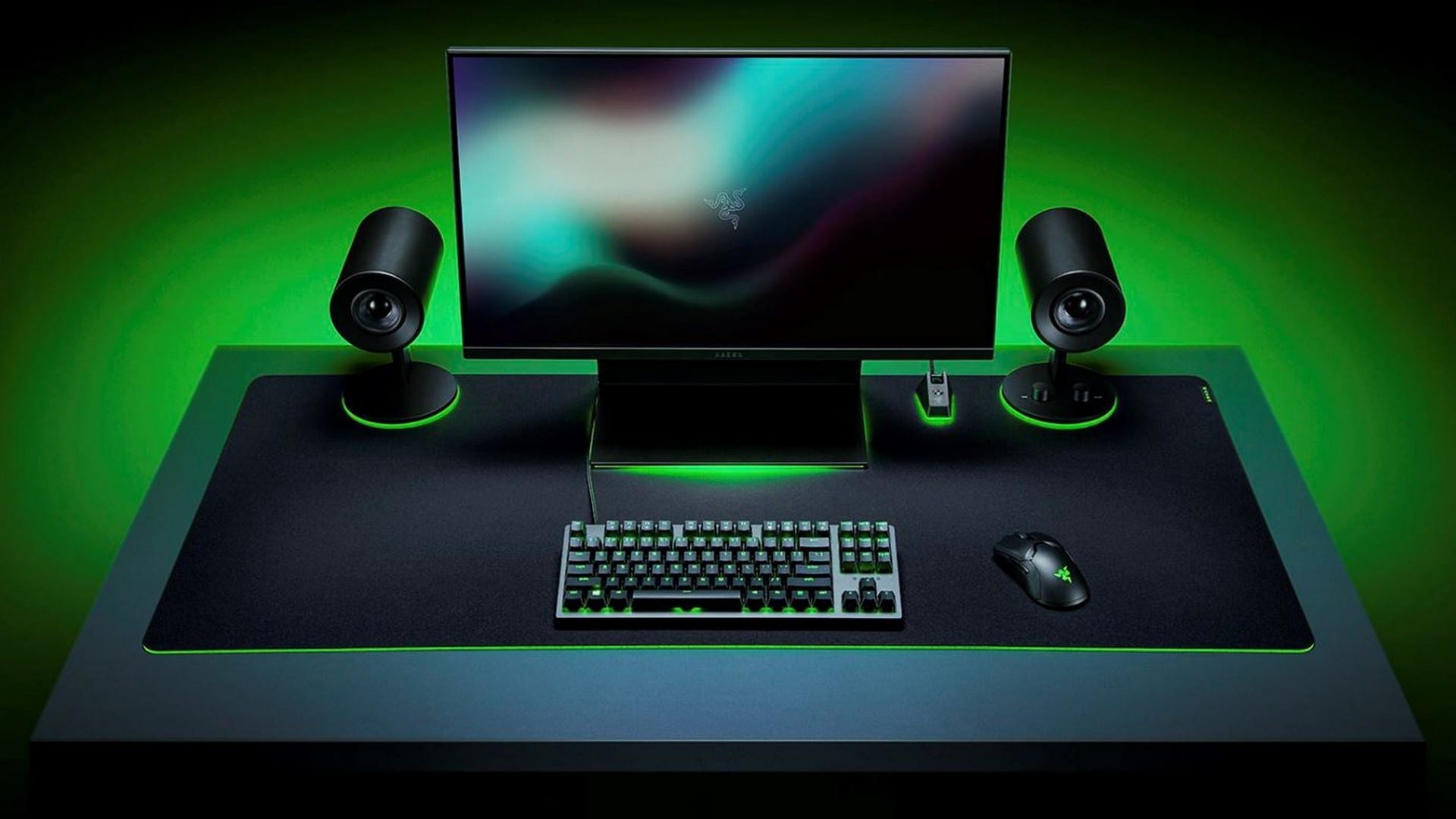 The Good
Non-Slip
Huge desk coverage
Clean professional look
Wipeable surface