Being a PlayStation player ever since the original console, I've always felt most comfortable with its controller, having remained mostly the same with its design and button layout. When the PS3's first control design was first revealed in its boomerang form back in 2005, it was heavily criticised which forced Sony to quickly go back to a more familiar design with some new features such as motion control.
When the PS4 was first revealed back in 2013, the new control design did raise a few eyebrows at first mainly because of the new touchpad in the centre and the traditional Start and Select buttons being replaced by an Options and Share, but overall, it kept to the familiar PlayStation design that long time players felt right at home with. It shows that keeping it simple has worked really well for Sony PlayStation consoles since their inception. The recently revealed PS5 controller has people divided. While the button layout appears to be mostly the same, the overall design has so far raised a lot of questions as well as being subjected various jokes and memes online, but there's still plenty between now and then before the release of the PlayStation 5.
Trying out the Razer Raiju Ultimate controller for PlayStation 4, I was most interested in how comfortable it'll feel while playing my favourite games. The controller comes in a very nicely designed box containing not just the controller, but also a fairly long USB cable to charge the controller and connect it to the console, a spare D-pad and thumb sticks, a high-quality carry case to take it to friend's houses or events, and a very helpful instruction manual explaining everything you need to know. The controller itself looks very sleek and has some very nice features such as the customisable LED light around the touchpad, offering players a variety of colours. It definitely gets high praise for presentation, but it's how it performs with games that helps the player decide if it's worth buying or not.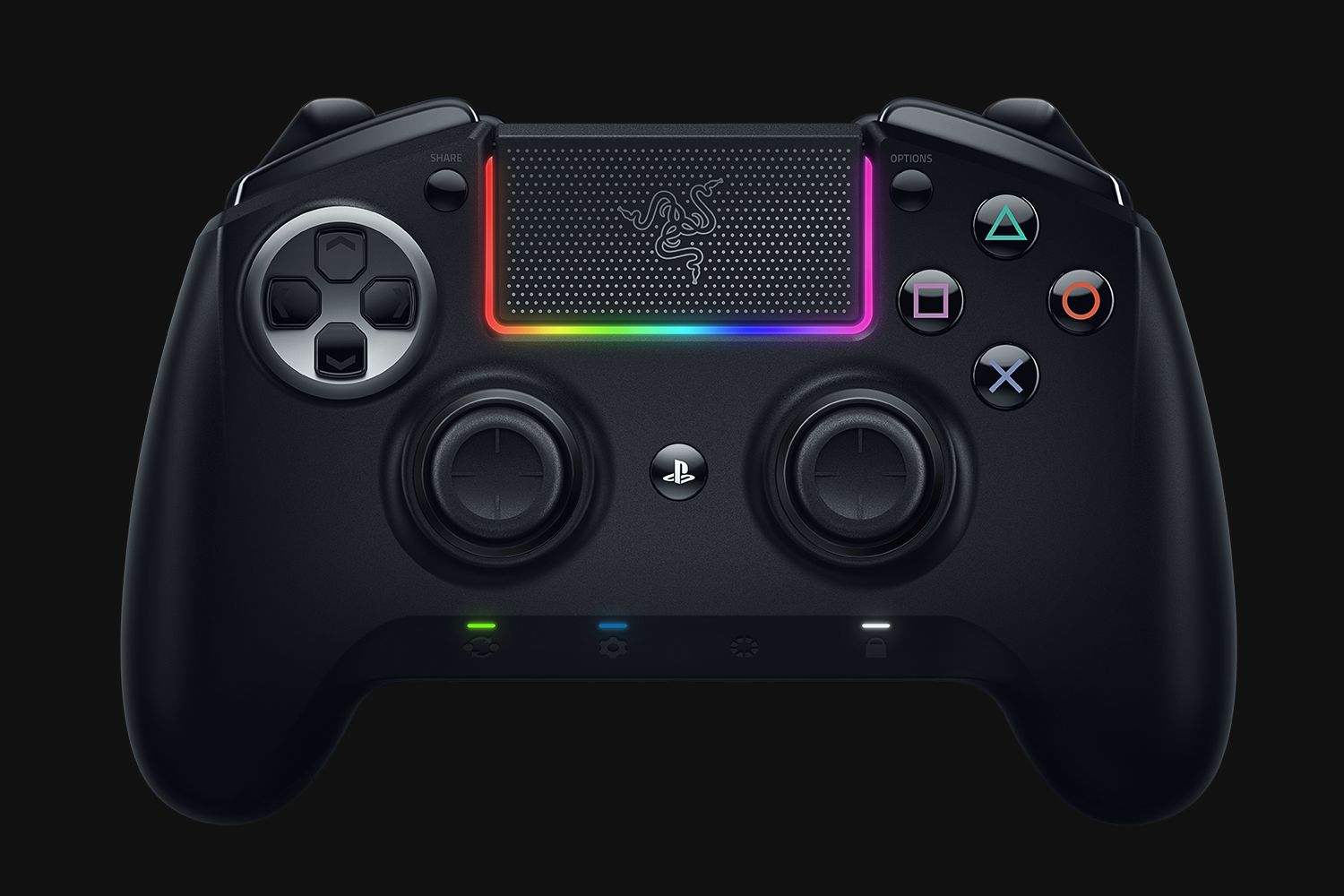 The controller comes with 4 extra buttons that can be customised to work certain button inputs, making for a more comfortable experience based on the player and their chosen game. Personally, I didn't feel the need for the extra buttons, but it is nice to have the option there just in case. The controller itself feels very comfortable in my hands and is well weighted, while the texture on the grips helps prevent the controller from slipping in the hands. Even the thumb sticks have an indent and are textured to help prevent slipping while holding down a direction for long periods. Overall, the button layout feels very familiar, so dedicated PlayStation fans won't feel too out of their comfort zone.
The first game I played with the controller was Grand Theft Auto V Online, where I was able to test out the driving, flying and shooting mechanics. Everything felt just right and the controller not slipping as much in my hands is a huge plus, though I did quickly notice the controller speaker was missing when receiving those annoying phone calls from Lester. Fortunately, it was coming through my TV speakers instead, but it wasn't as immersive.
I then tried For Honor and I felt right at home playing against other high ranked players, before playing some Rocket League, purely to see how the Raiju would compare during a faster paced game. As expected, it felt comfortable and could play the game with no issues. For action/adventure games, Razer Raiju Ultimate controller is definitely very well suited. My all-time favourite genre is fighting games and although arcade sticks are what most people will lean towards, I've always felt just a little more comfortable on a controller, so I was really eager to test it on a few popular fighting games.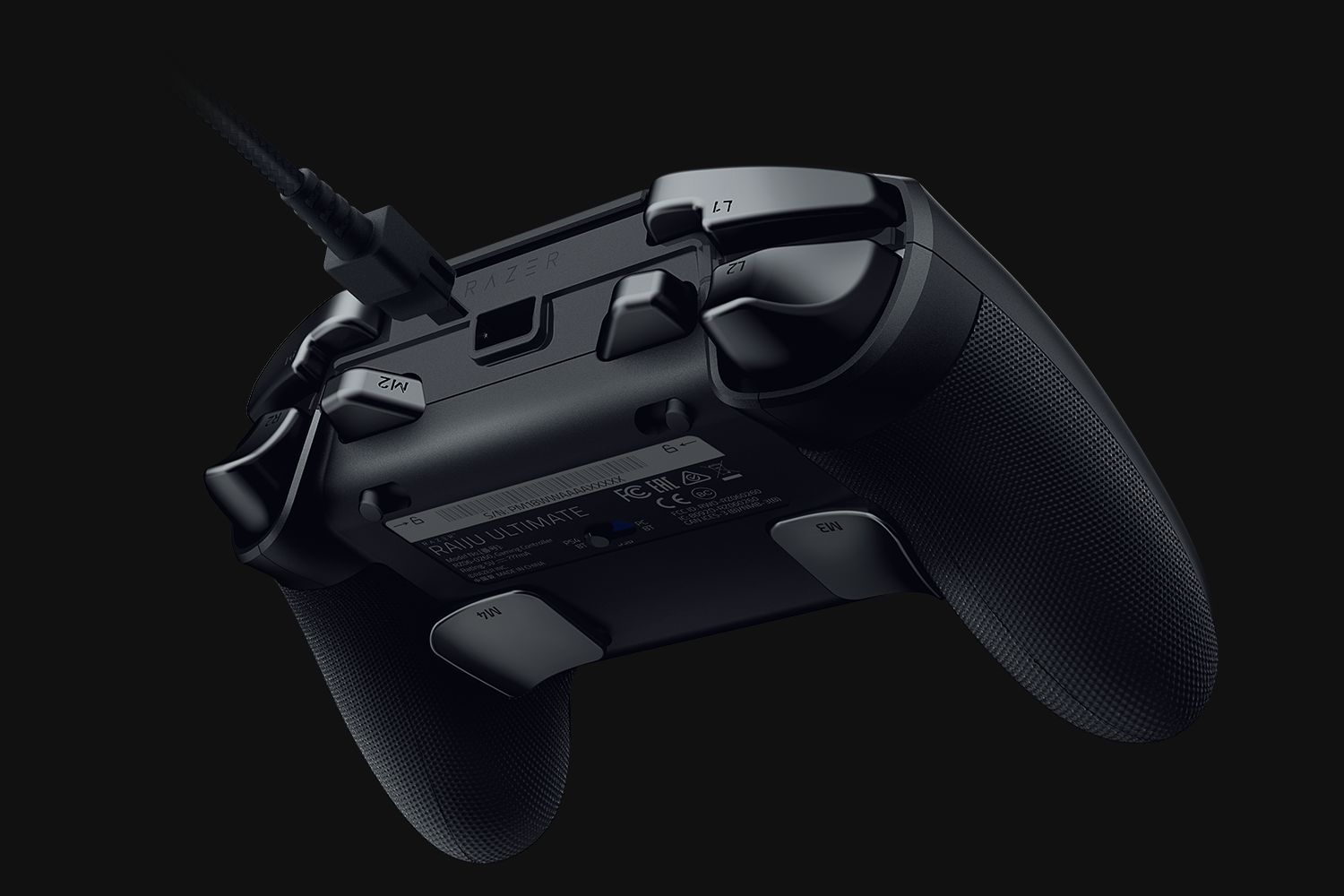 Unlike other games that use the left analog stick for directions, fighting games allows the use of both that and the D-pad. On a controller, I've always felt more comfortable using the D-pad as certain fighting games require very precise movements to pull off the moves.
Street Fighter III was first up and played as Ken, because the input command for his moves were going to be a good test for the controller. Performing basic attacks had no issues, but pulling off Hadoukens and Tatsumakis, which are both quarter circular movements, took some getting used to, but didn't take long to adjust to the controller. Unfortunately, Shoryukens however were actually very hard to pull off. On a genuine controller, I can pull off Shoryukens with ease, but had a lot of trouble on the Razer Raiju Ultimate. It was then I realised the D-pad is actually smaller than on an official controller, which is what made it difficult to pull off some of the more complex moves.
With enough practice on the Razer Raiju Ultimate, I could probably get used to pulling off the more complicated moves on fighting games, but will likely be reverting back to a regular controller to play my favourite genre to the best of my ability, however, for action/adventure games, it feels really comfortable and would definitely use it for games that involve shooting, platforming or driving.
Overall, the Razer Raiju Ultimate is a very nice-looking controller that feels very comfortable in your hands and really gives you your money's worth. The high-quality material and sturdy design mean it will have a long lifespan and keep players in the game.
The Good
Attractive and sturdy design that doesn't slip in the hands
Feels perfect for action/adventure games
Optional extra buttons to suit the player's needs
The Bad
D-pad is smaller than a regular controller, making it unsuited for fighting games
Controller speaker is missing, reducing immersion for some games