Gaming is an ever evolving industry, with mobile gaming whether we want to admit it or not, a lucrative business. People want that quick, competitive fix on the go now, and with mobile gaming swiftly growing in popularity, this trend isn't going anywhere soon. It makes sense then that many of the bigger developers have jumped on this bandwagon, with games like PUBG, Fortnite and even illustrious Call of Duty providing titles for mobile phone users.
So, what does this all have to do with a controller? Supply and demand, baby. Supply a game, there will always be a demand to be better than the next person. Will using a specially design controller for mobile, give you that edge to destroy your over competitors?
Rotor Riot have done just that, by designing a Wired Video Game Controller for most Apple products. Made of light weight plastic, this large, matte black controller is very reminiscent on an Xbox one in style and size. A bit more square in the face, it has two rubber sticks, Microsoft colored and lettered buttons and a plastic, glossy, rolling D-pad that also looks familiar to Xbox elite controllers. It also has left and right triggers, located in comfortable spots. Included in the packaging is a sturdy Rotor Riot branded arm which is also spring loaded to be able to fit most phones, whether they be iPhone's or not. Very impressive. An iOS cord is moulded into the controller to attach to iPhones, iPads and iPods, I wish this product was universal, that makes me sad.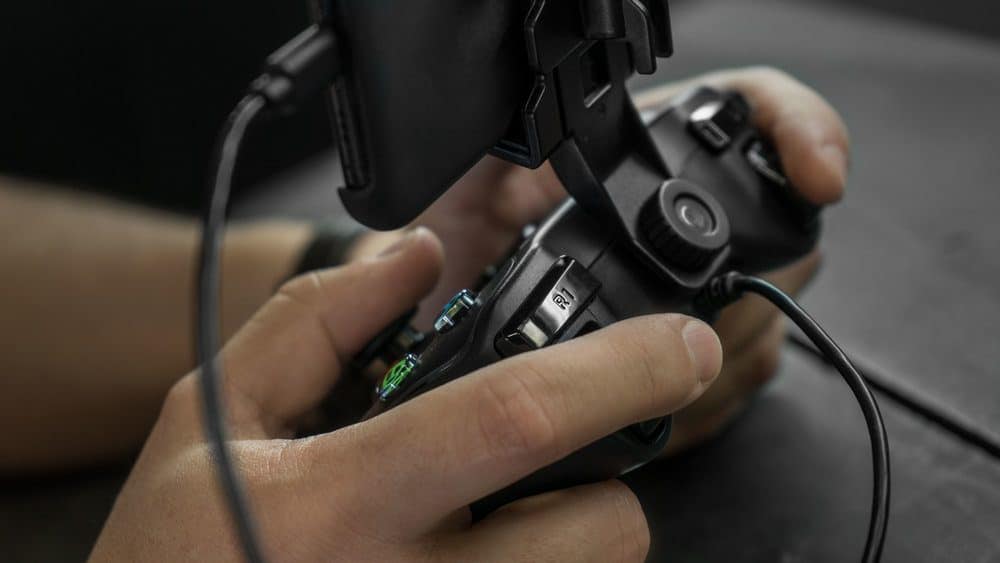 Overall, the controller feels good and looks good in the hands, very comfortable and light. My only critique physically however is that the plastic casing gives off a feeling that it may be easily breakable. I wouldn't want it fall out of my hands anytime soon, as it would certainly crack, the plastic feels that flimsy.
The developers added a QR code to instructions, always a genius move as this controller provides so many options. Being the smart gamer I know you all are, make sure you read the instructions as Rotor Riot guides you through what devices and games are compatible by suggesting you downloading the LUDU App in the Apple store.
So how did it go? I was a bit skeptical at the beginning I must admit. I downloaded a few games from LUDU and cringed as a set up the controller. To be honest, I didn't think a controller could respond as well as having your phone right there in your hand, but boy was I wrong. Being wired straight into the phone, means no latency, something I'm quite used too since I own a lot of wireless devices. Responds were quick and sharp, surpassing all my expectations. I can forgive the fact the length of the input wire restricting your movement and seat arrangements, if it means receptive controlling.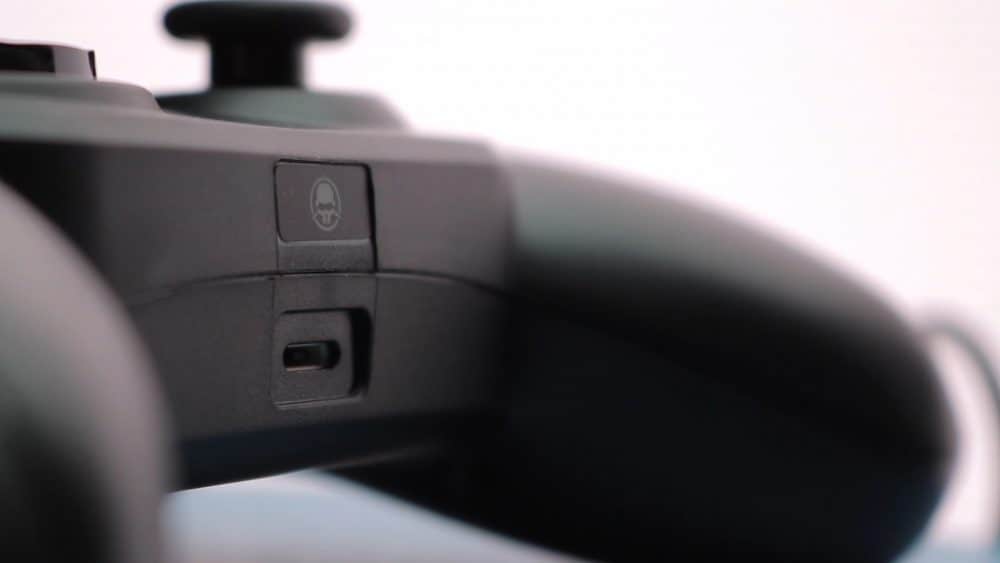 I was most excited to test this out on Fortnite mobile especially since the Rotor Riot controller has L3/R3 joysticks, meaning they are essentially functional as a push down button too. While not many games are compatible with these buttons yet, I found this controller certainly gives you that edge on the competition. Now, this controller does have Drone controlling capabilities, but we at MKAU focused on the gaming side of things.
Overall, while not feeling like a solidly built controller, it certainly is more than solid in functionality. This good looking controller while having a few flaws will definitely give you a leg up in your mobile gaming experiences. Now to slay those noobs probably using controllers too in Mobile COD…
The Good
Cool, sleeky design for even my own monkey hands
Responsive controlling due to lack of latency
Compatible with a wide catalogue of games
Functional L3 and R3 joysticks
The Bad
Somewhat flimsy plastic casing
Built for Apple I-products exclusively
Small wire length