Sound speaks volumes. Pun intended. When we are lost in our own little worlds, it's often the ambience of sound that brings me back only to be lost again in the rhythm of the world around me. If I am going to get lost in sound, I want it to be an experience of quality and comfort. Queue, the Skullcandy Wireless Crusher ANC headset.
Our Crusher's straight out of the box came in a rich, matte maroon colour, but it was great to see they are also available in a sleek black. Normally, I am a simple black peripheral kinda girl as everything must match but I was surprisingly taken aback and fond of this quirky colour choice. Stylish is an understatement, as they definitely are a statement piece. Made from sturdy but surprisingly flexible and light (so lightweight it was terrifying) hard plastic, they also neatly fold into their efficient little, felt lined travel case. Each ear cup can swivel almost 360 degrees, and is padded out with comfy memory foam and soft leather. The strap is also cushioned with foam in all the right places and adjustable in length, making for a cosy but snug fit, everything even on the largest of noggins and for the longest amounts of time. Included in its little bag of tricks is also a rapid charge USB-C cable and microphone AUX cable, with a built in multi-function control panel.
Being wireless, this headset was honestly one of the simplest devices I have owned when connecting to Bluetooth. Syncing and pairing was as simple as holding down the power button. Even if you are wearing them, an onboard automative voice will chime in your ear what command is activated, very impressive.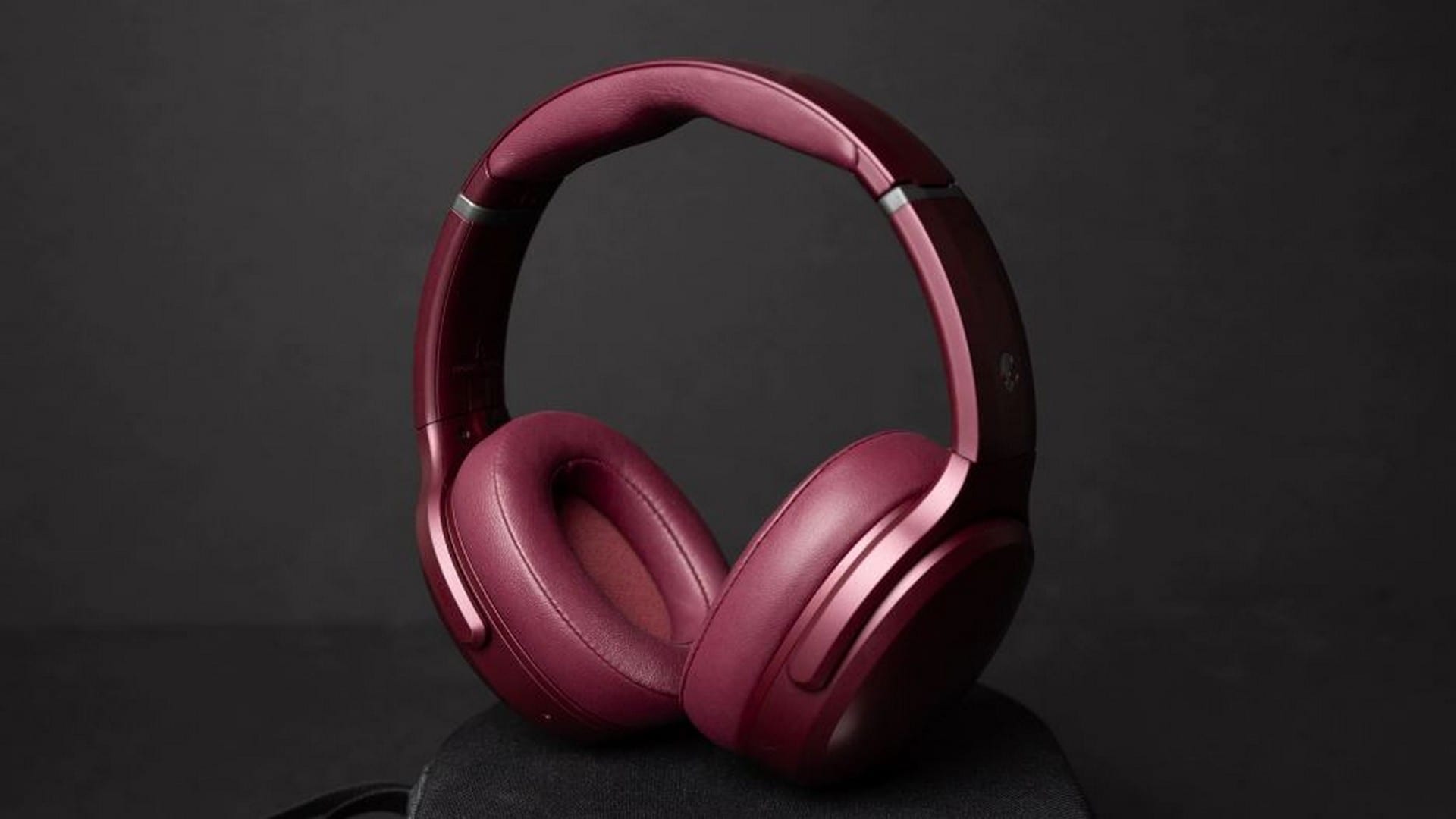 Despite being a damn good looking headset, it also produces astronomical sound quality. Even without messing with any settings the sound was crisp, clear and came through with absolute clarity. Even with up to 105dB's blasting through your ear canals, each pitch and tone is on point. The 40mm patent Drivers deliver a symphony of sensations to your ears whether it be drumming your fingers along to a tune on Spotify or gasping at rednecks with tigers on Netflix; no beat was skipped, no sound eluded.
Now, if the Crusher ANC's deliver a symphony all by themselves then its adjustable Bass Sensory Bass slide is a square kick to the face. Located on the left cup, this slide allows you to adjust your bass for any situation as quickly as a blink of a twitching eye. Whether it be deep enough to make your teeth rattle (and believe me they do) or high enough to hear all the minute trebles of the rain in a forest, it makes sure you capture everything in your own preferred experience.
One of my favourite features was the Active Noise Cancelling. Sceptical at first, the Crushers really do drown out the everyday goings ons of the world around you. No distractions during use, and barely a whisper in the distance when not paired with anything;very impressive. There is only the slightest of difference when you tap the left cup to switch to ambient mode, effectively ceasing the activeness of the noise cancelling, not a big deal because I can't imagine most people wanting to dull the sound to listen to nagging anyway.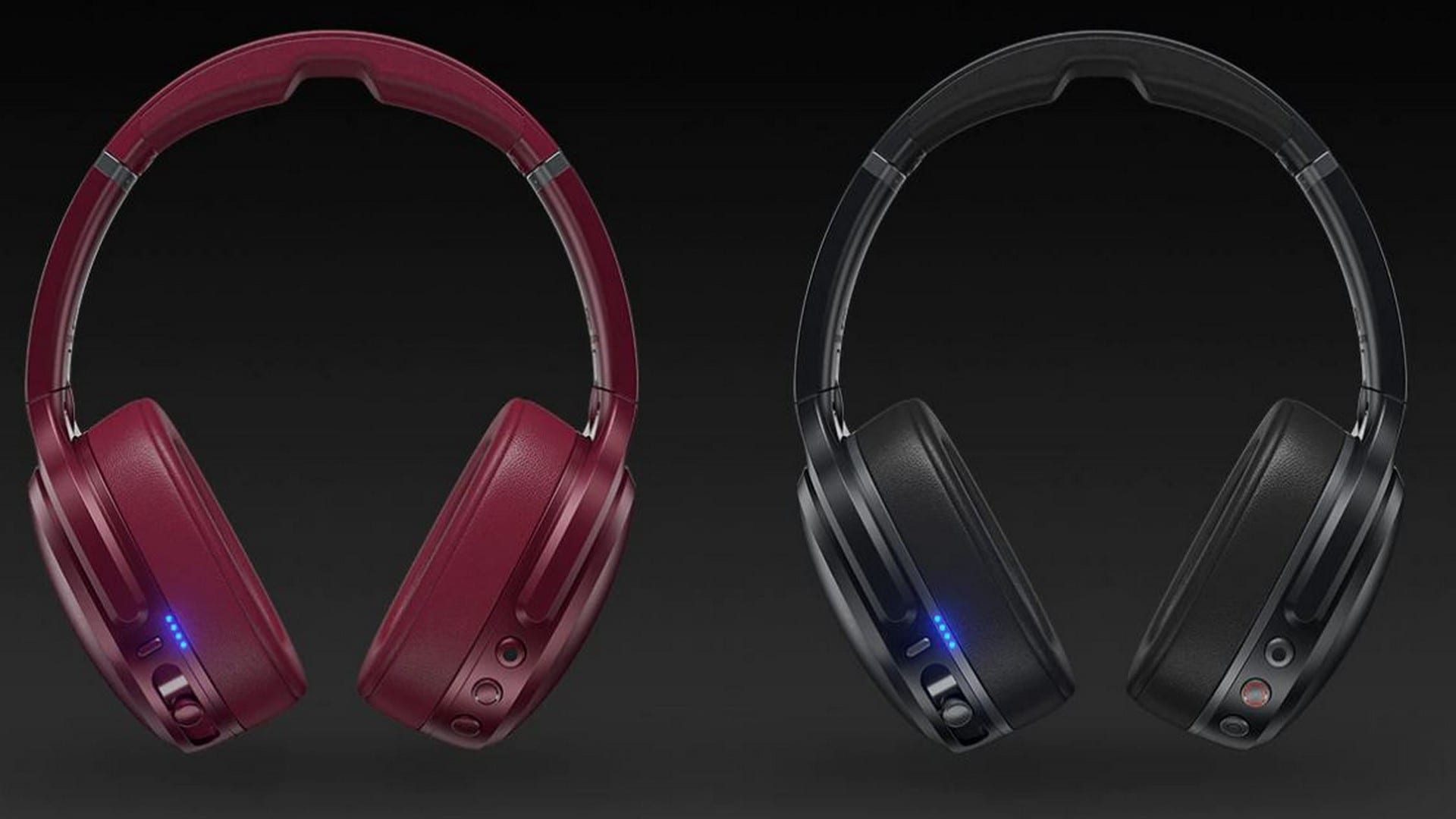 What is a piece of tech nowadays without a legion of apps to accompany it. The Crusher ANC's are no different. To access the Personal Sounds capabilities, you can pair the headset with the Skullcandy app. Tested on an Android phone, it once again paired seamlessly. Here I was able to customise Personal Sound profiles to suit my own needs. After receiving essentially a hearing testing on how much sound I needed in each cup (and finding out I was quite deaf), I was able to decide whether to optimise my listening or not. While the app is a bit lacklustre,the headset itself does most of the leg work itself, so I didn't expect much from it anyway. More comically, to make up for it, this headset can also be paired with a built-in TILE® Tracker, just in case you lose them in the hustle and bustle of everyday life.
Boasting a 24 hr battery life, I can confidently say that while I didnt record how long they kept, I did use them on and off for hours for a week before having to pull out the trusty charger. What a godsend the rapid charger is too, as I can merrily grab them again after a short time and they are fully charged. So effective is the charger that after about 5 minutes of charging I got at least just over another hour worth of usage. Not too shabby if I do say.
Overall, I was thoroughly impressed with the quality of everything on the Wireless Crusher ANC's right down from the appearance all the way to the depth and clarity of the sound they produced. While available on their website for a hefty $AU599.95, Skullcandy really have provided a top quality, premium headset worth every penny. It really was an experience of deeper dimensions of sound. Well done Skullcandy.
FEATURES: 
Bluetooth® Wireless Technology
Up to 24 Hours of Battery + Rapid Charge
Adjustable Sensory Bass
Active Noise Cancellation with
Ambient Mode
Personal Sound
Quick Pair via Skullcandy App
Built-in Tile®
Tracker
Microphone, Call, Track, and
Volume Control
Flat-Folding & Collapsible with
Durable Travel Case
Premium Materialization
Skullcandy App
2-Year Warranty
The Good
Simple but sleek design
Flexible and lightweight
Easy to pair to Bluetooth
Adjustable Sensory Bass
Active Noise Cancelling
IOS AND Android App for Personal Sound profiles- Yeah the boys!
Built in TILE® Tracker
Phenomenal battery life
Rapid charger
Long battery life
Worth the price
The Bad
Hefty price range. (see: The Good)