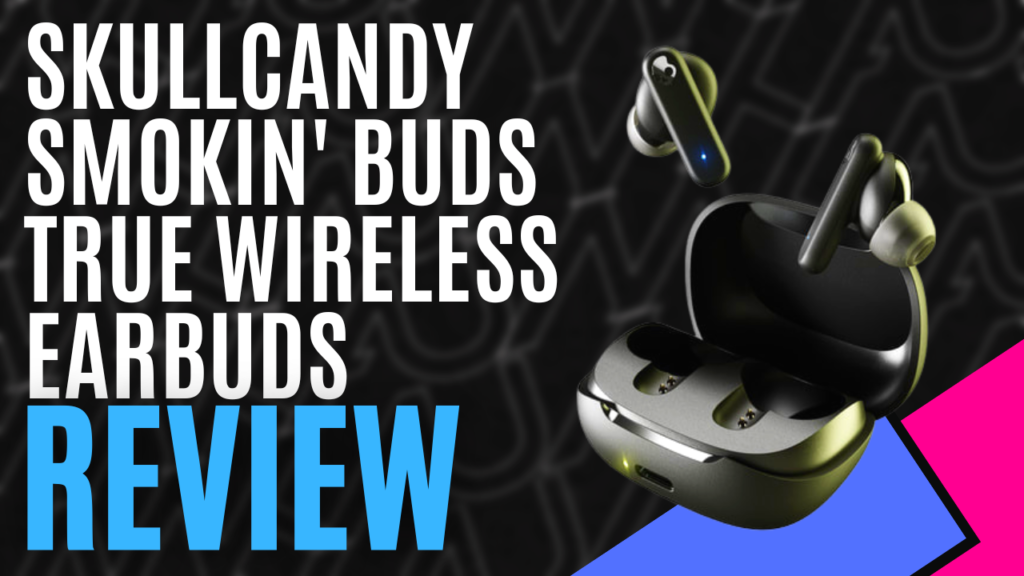 I must admit, I have a soft spot for Skullcandy. They are definitely a company that does not like to fit into the conventional mould. A square peg in a round hole, and I respect that. I still often reach for my SLYR headset for my everyday gaming sessions because they are just that comfortable. Known for their ambitious and innovative designs, we put their Smokin' Buds True Wireless Earbuds for a test drive. Are they blowing smoke or blowing the competition out of the water?
Straight out of the box, you will be greeted with the charging case, and your buds are nestled sweetly inside. The set we received came in a sleek matte black colour, though they also come in a sweet lime green called Matcha.
Thankfully, included are extra ear gels in three sizes, perfect for finding that comfortable fit. A neatly folded little charging USB-C completes the box of goodies. Made of 50% certified recycled plastics, the earbuds are surprisingly durable, lightweight, and comfortable, and they don't overhang your ears or create excessive annoyance.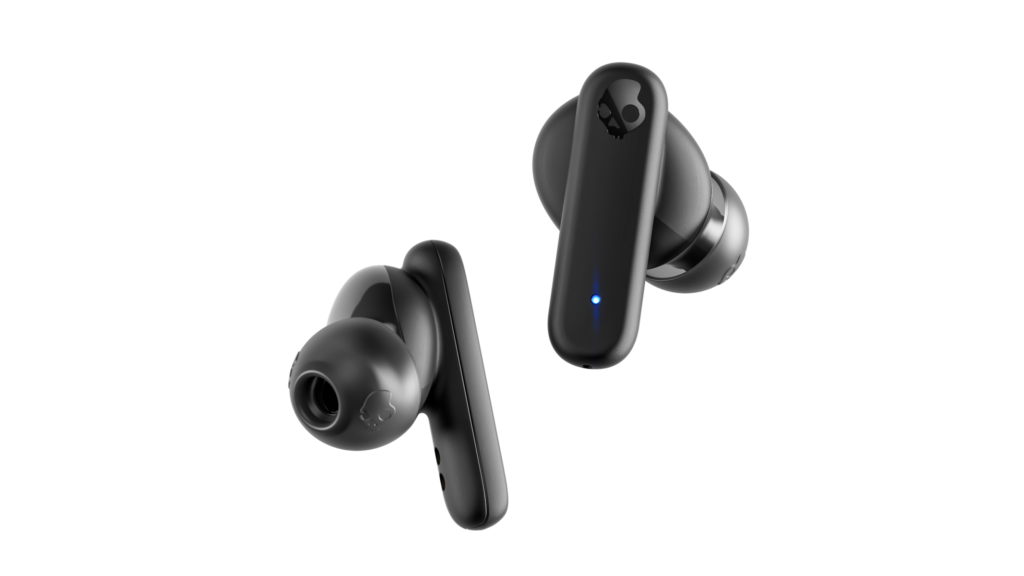 Their smallness in size makes it easier to find the touch controls, making it easier to find the mute button in a rush, pause, accept a call, or play audio with the included voice assist. A pleasant experience as a whole for the application.
While I wouldn't recommend drenching your earbuds, they do come with sweat and water resistance, making them perfect for any sweaty gym or full-on gaming sessions. They feature roughly 20-plus hours of battery life and have rapid charging abilities – a 10-minute charge will give you roughly 2 hours of playtime. I found I didn't really need to charge the actual case until the end of the week after using them for generic errands, and using 5.1 Bluetooth connectivity, I found pairing seamless and stress-free to devices such as the PC or mobile.
The audio quality really is premium. I would expect nothing less from Skullcandy – veterans of the game when it comes to earbuds and general audio, but these low-cost earbuds really deliver. Testing their 6mm drivers on a range of devices and activities, these earbuds are great for gaming, watching movies, engaging with podcasts, or just vibing out to your favourite tunes.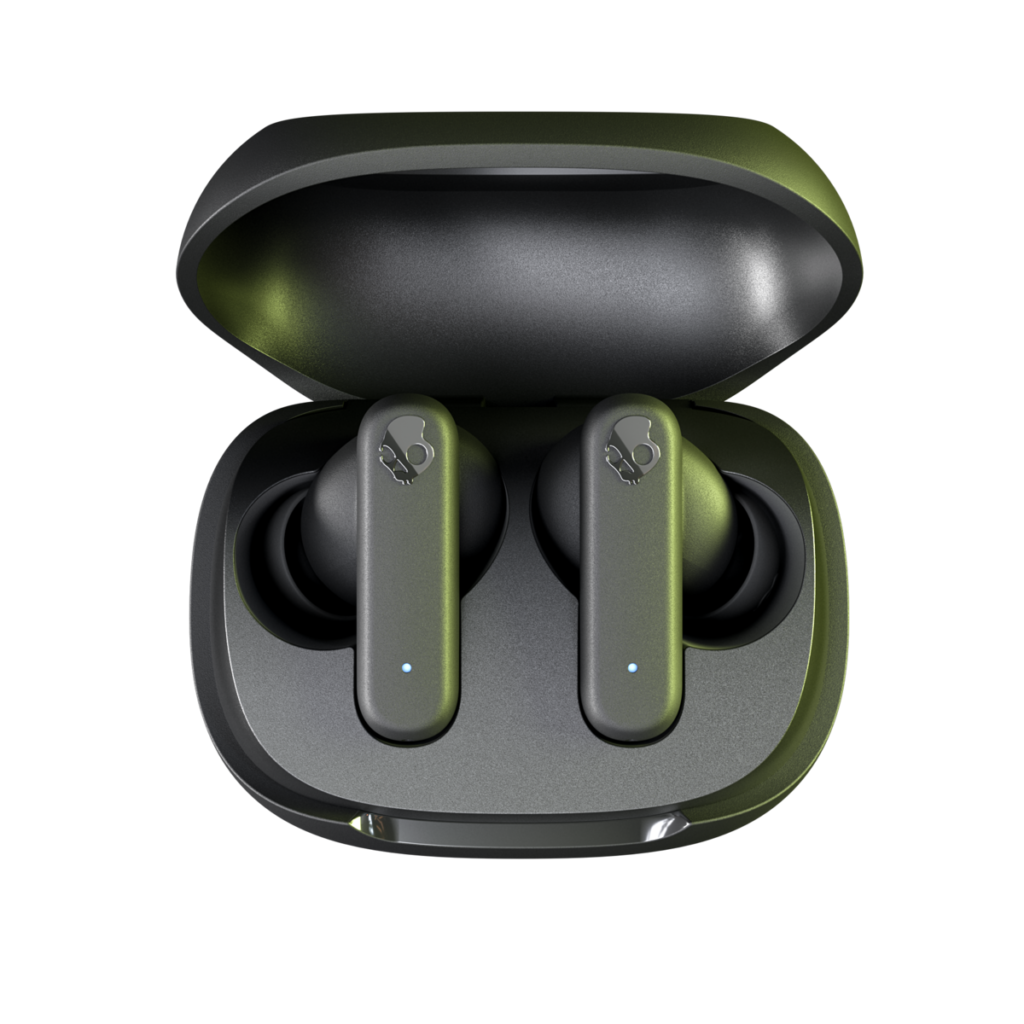 Skullcandy has a great way of delivering a hefty bass too, making you really feel like you are in a crowd at some of your favourite bands' shows. For some, this might be a little too much, but for someone who leans towards heavy music, it is heaven. With no accompanying software this time, there is no way to customise this.
While I don't often use earbuds for phone calls, with a quick test I found them very efficient, delivering my voice clearly with a microphone in each bud; a cool feature meaning you don't always need to rock two at once. I don't particularly care for touch controls though, and when using them for phone calls, I often found myself accidentally ending calls when trying to adjust the volume. Due to their snug fit, they are also very noise-isolating, letting the world around you melt away.
Inexpensive, retailing at AU$69.95, the Smokin Buds True Wireless Earbuds are a fabulous everyday tool to keep you on the move while listening to whatever your heart desires. Delivering clean and pinpoint sound, these are definitely value for money in all senses.
The Good
Simple in design
Multiple sized ear gels
Lightweight but durable
Small in size
Voice assist
Seamless connectivity
Decent battery life
Sweat and water resistant
Premium audio
Hefty bass
Clear voice delivering
Snug fit
Inexpensive
The Bad
Not a fan of touch controls with phone calls
No accompanying software