When I was younger, I never really spent much time thinking about which headset I should buy. Every couple of months I'd be spending around twenty dollars on a headset, and it would usually end up being one of those really cheap and nasty sets from your discount variety stores. Times have changed a little since then and now I put a lot more thought into my purchases, usually spending more than is necessary. So, when I got my hands on the XP Warrior by StealthGaming.net, I was curious to see how these faired.
I have to admit that on initial inspection, I honestly thought I had just been given another set of cheap headphones. The plastic used to build these feels and looks a little on the cheap side of things, while the colour schemes this headset came in leaves much to be desired. As expected, set up was nice and easy; simply connecting the 3.5mm audio jack into the headset port on my PC. When used on an original Xbox one controller, you will need to make use of the control module you can purchase separately, but otherwise fits perfectly into the newer and PS4 controllers. For those of you using older sound cards in your PCs, they have thankfully supplied the required splitter connection, changing a single pin into the standard 3.5mm stereo, plus a microphone connection.
Unlike some of the other units available, the ear cups are a solid piece, physically attached to the sliding adjustable headband, leading to a headset that didn't quite fit my head properly. On that note however, the softer cushioning and lighter design of the headset made them quite comfortable to wear. so I was pleasantly surprised when I was able to wear them for a number of hours without my ears starting to hurt.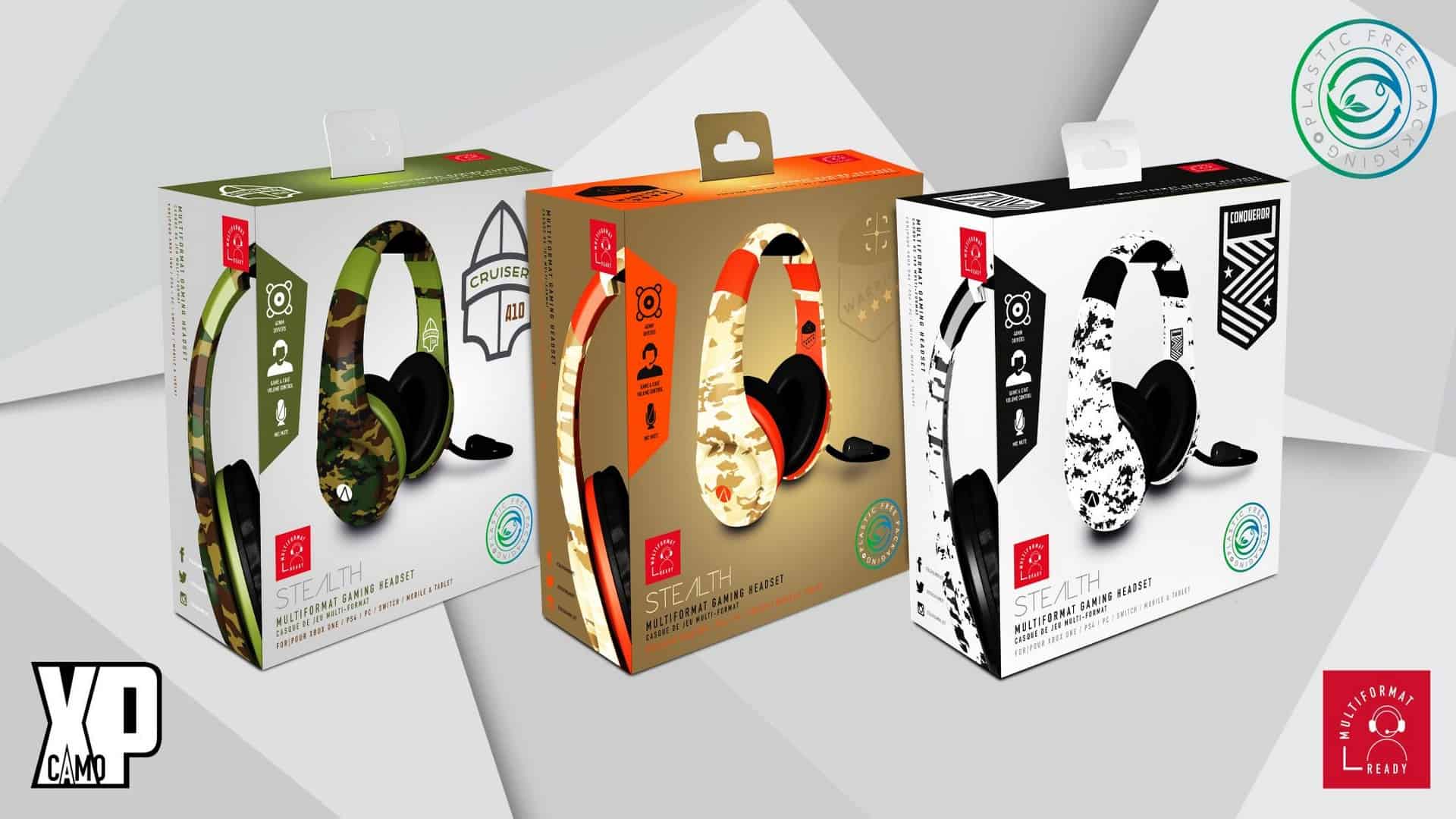 The sound quality given off by this headset was equally as surprising. The 40mm drivers deliver a nice and crisp tone for their price tag, while providing equally impressive stereo quality sound. On the downside, these sounds seem to echo through the whole headset, with my friends complaining that they could hear themselves and my gameplay perfectly as the microphone picked up every tiny sound they produced. This was easy enough to overcome by using the simple in line control system, but meant my volume had to be lowered substantially for them to stop complaining. This is something I feel could be overcome with a bit of insulation to help absorb and dampen the sounds coming in. Annoyingly, I wasn't able to find any specifications on this headset, including the Stealth Gaming website, so if you were looking forward to some technical jargon, you'll be sorely disappointed.
Given this headset retails for around forty dollars, I wasn't expecting much. As mentioned above, they are actually quite comfortable to wear and really light on your head. They deliver a decent audio quality that is unfortunately, let down by a lack of insulation against the sound they generate and a boom microphone that does not have any noise cancellation qualities. For forty dollars, you are certainly getting something that is a lot better than what I was getting all those years ago, as the technology gets cheaper to reproduce, but I feel there is still a little room for improvement. If you're after something quick and cheap to get by, and you can ignore a very unappealing colour scheme, the StealthGaming.Net Warrior headset is a fantastic option that will work with any platform – something you don't see very often with some of the more expensive units.
The Good
Lightweight
Comfortable over long periods
Good incoming sound quality
Cheap
The Bad
Over sensitive microphone
Picks up incoming sound as well as background noise
Ear cups are a solid piece
Very plastic feel