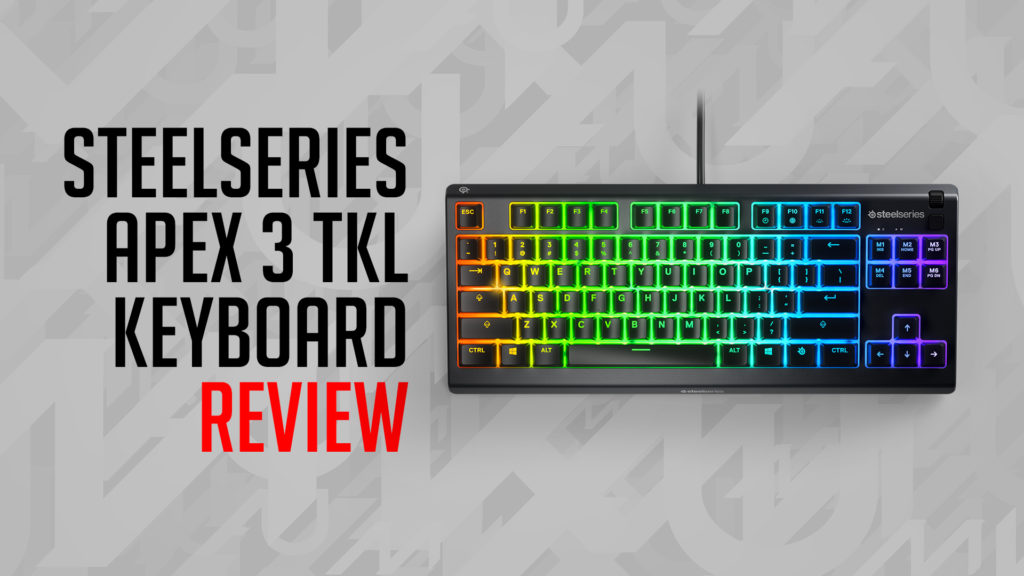 Every PC needs a good reliable keyboard. Every gamer needs a good reliable keyboard. And even…every reviewer needs a good reliable keyboard. Does the Apex 3 TKL by SteelSeries cover any of these categories or even… all three? Read on to find out.
Coming out of the box the Apex 3 TKL is not much different in style from most tenkeyless boards I have reviewed but definitely looks slick. While quite light in weight compared to some of its aluminum competitors, the build feels quite solid with its almost flexless plastic frame. Being TKL means it is missing the number pad, a quality I prefer as it shortens (36.4cm) the keyboard clearing up desk space for my already crowded workspace.
Along with the silky matte keys the keyboard has feet that sadly only come at one angle. In the top right-hand corner, you will find a media wheel and button to pause or adjust the volume of any onscreen players; definitely a handy application on a shorter ranged keyboard. Surprisingly though, the underneath has three unique tracks so you can align the USB-C power cable for the ultimate cable management, something that actually worked well for my setup.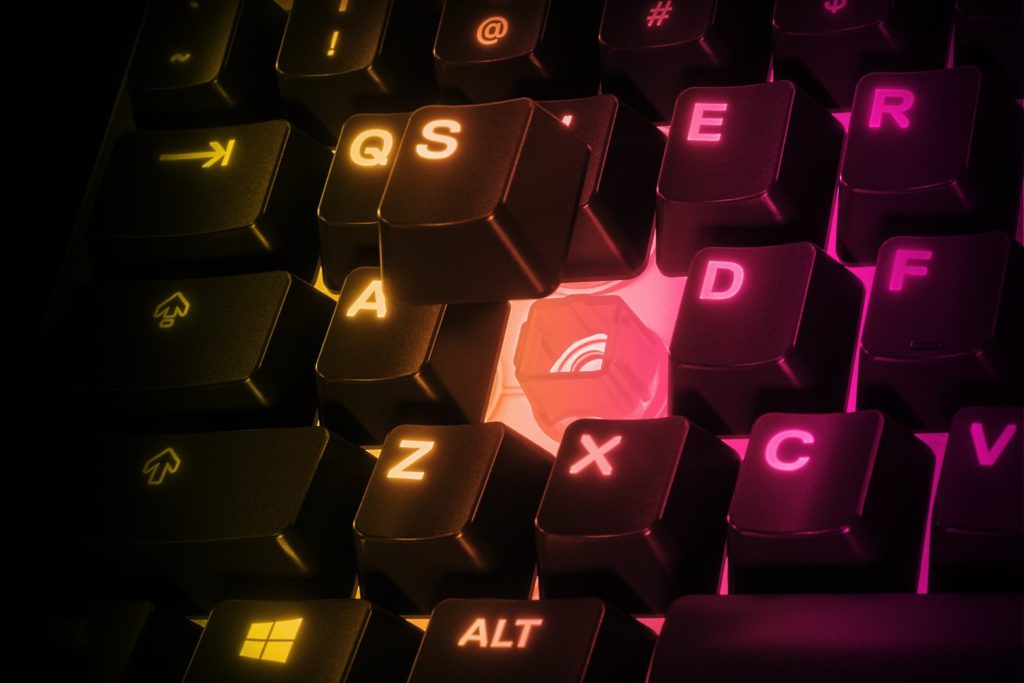 When powered up this thing definitely glows albeit with a more subtle pastel ambiance. It boasts 8 regions of RGB lighting but due to its frosted membrane switchboard instead of dedicated key lighting, the shine is definitely duller than most mechanical keys.
As mentioned before the Apex 3 TKL runs a membrane switch board meaning the switches are molded to the baseboard limiting customisation of switches. Also, something just feels a little slower input-wise, with these sorts of switches, when compared to a mechanical keyboard. They are called 'Whisper Quiet Gaming' switches and while they are certainly more quiet than mechanical it does feel like more downwards pressure is needed, something I wasn't really a fan of and not a counterbalance I was really ready for latency wise.
Speaking of keys, The Apex 3 has 6 macro keys already pre-set to the board. These were actually useful applications and I often found myself using the Home and Page Up and Down buttons often. The keyboard also has 24 key N-roll over and anti-ghosting on commonly used keys.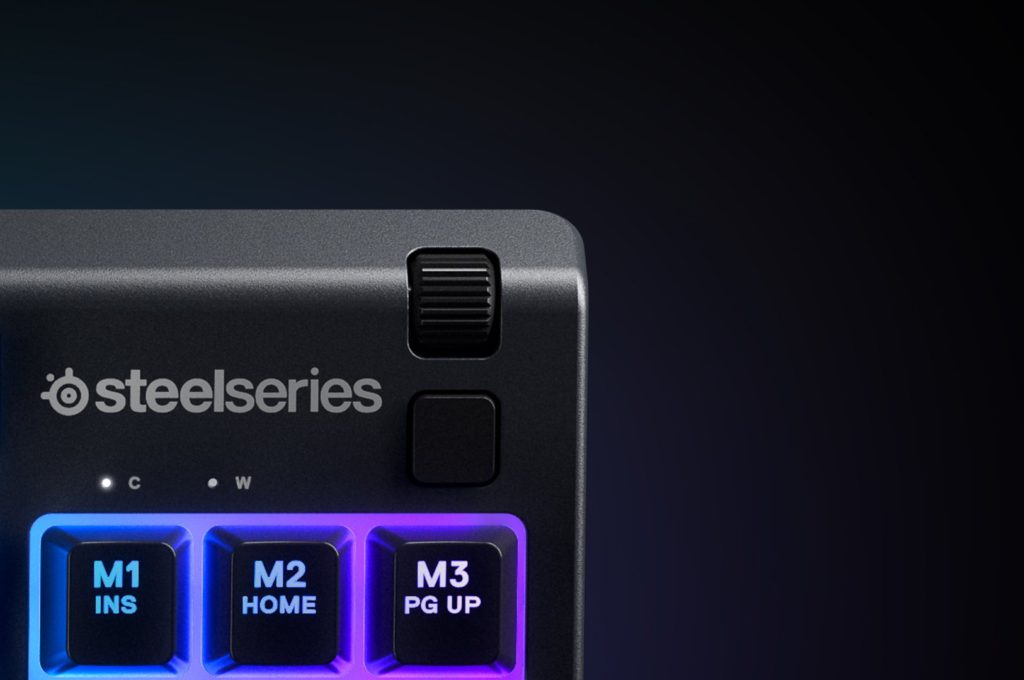 First-ever water-resistant keyboard? Now, you just KNOW I had to try much to the shock horror of my partner. Did I dump a cup of water on it? Yes. Did it survive to type this review? Yes. I'll just state though it definitely says resistant not proof, so make sure you clear the water off pretty quickly but it definitely cleaned up nicely afterwards. Definitely one tick towards it being a membrane keyboard.
The SteelSeries GG software (easily accessed from the website) means I can program my keyboard to meet all my needs; whether it be for everyday home office or gaming immersion. Here, you can map out key bindings, set up your own macros in the Macro Editor, and change your RGB lighting. The ability to input Macros means you can save input times as it saves combinations of commands collectively. I have reviewed a lot of peripherals but it needs to be said that SteelSeries has built some of the most user-friendly and functional software to pair with their devices.
Are membrane keyboards my 'go-to'? Not particularly as they feel somewhat sluggish and this one, in particular, feels quite stiff. The Apex 3 TKL however is such a reasonable price keyboard. At just US$59.99 the Apex 3 TKL is a perfect gateway keyboard for any beginner gamers. The water resistance design also definitely makes it a perfect starter keyboard for any young gamers, especially with its ability to plug and play with most consoles. Coupled with its ability to be customised, for the price, this is one neat little keyboard perfect for a budding home office.
The Good
Slick design
Solid frame
Media buttons
Cable management options
Some will enjoy the pastel lighting
6 preset macros
Customisable with software - macros, lighting, profiles
Water resistant
N key rollover and anti ghosting on most COMMON keys
Water resistant
The Bad
Feet have one set angle
Some will dislike the regional RGB lighting
Input and keystrokes can feel a little sluggish