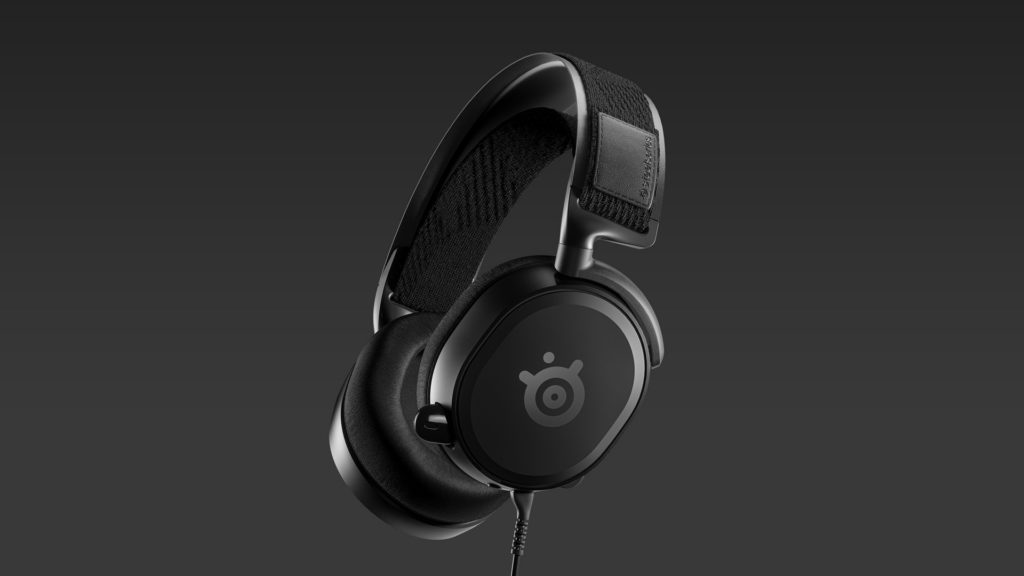 I've been a massive SteelSeries fanboy for a while now. SteelSeries are known for providing quality gaming accessories such as Keyboards, Mice, and Headsets for as long as I can remember.
Personally, I've been rocking the SteelSeries Arctis 3 (Console Edition) for years now and they've never skipped a beat. So when SteelSeries reached out asking if we wanted to check out their new Prime range, I wasted no time replying.
For anyone not familiar with their new Prime range, it consists of 3 new gaming mice, the Prime, Prime+, and Prime Wireless, and of course their new headset; the Arctis Prime.
First up these bad boys come packaged in SteelSeries's iconic grey and orange branded packaging and include the following in the box.
Arctis Prime Headset
4-Pole 3.5mm adapter
Dual 3.5mm Extension Cable
Microphone Pop Filter
Product Information Guide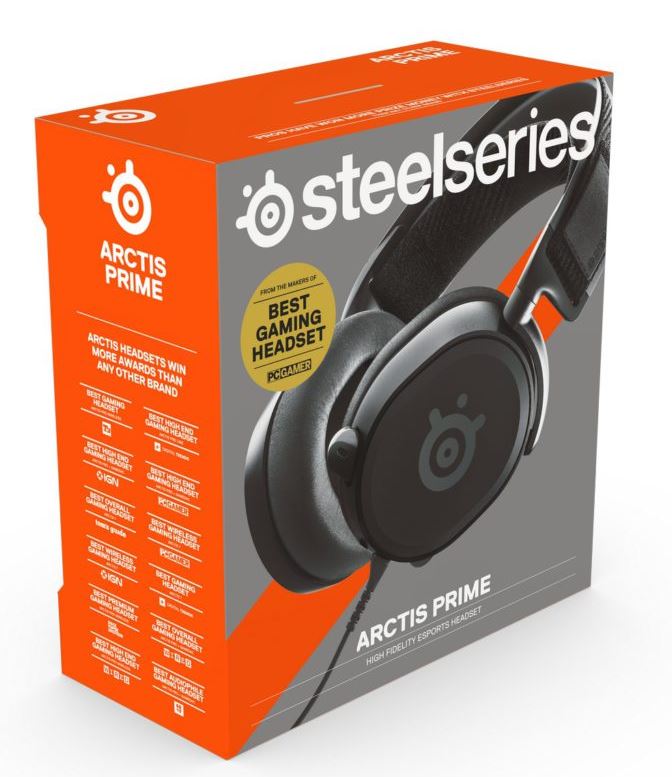 DESIGN
Let's talk about their design and build quality. As I mentioned earlier, I've been using the Arctis 3, and while the headband on those is constructed of plastic, the new Arctis Prime has a headband constructed of lightweight aluminum and alloy, which gives the headset a premium feel while being extremely durable without adding any additional weight which comes in at only 350 grams.
The ear cups are made from a premium, soft leather-like cushion, designed for both long-lasting comfort and amazing noise isolation allowing you to focus on your game by blocking out any unwanted background noise happening around you. All in all, just like their previous headsets, the Arctis Primes are in my opinion very comfortable.
Also similar to previous headsets by SteelSeries, the microphone is located on the left-hand side and is retractable. The Arctics Primes use a Discord-certified ClearCast microphone and uses the same bi-directional design used by aircraft carrier deck crews for superior noise cancellation for crystal clear comms. I'll touch on that a little more later on.
Also on the left-hand side, you'll find all the other usuals such as the volume wheel, microphone mute button, and the USB to 3.5mm audio jack letting you connect the Arctis Prime headset to pretty much anything such as PlayStation or Xbox controller, Nintendo Switch, PC or even your mobile phone or tablet.
PERFORMANCE
Now for what I'm sure is on everyone's lips. How do they sound? Pretty bloody good. The Arctis Prime comes with 40mm advanced high fidelity Neodymium audio drivers with the same premium hardware and tuning from the ArctisPros that SteelSeries boasts will reproduce crystal clear audio up to 40,000 Hz.
Everything I threw this headset at, the Arctis Primes performed flawlessly. In-game music sounded more immersive, gunshots sounded loud and clear as they whizzed by my head and every single footstep of enemies trying to catch me off guard could be heard no problem at all. It was a huge step up from the good old Arctis 3s I've been using. And of course, being in a party chat with friends, their voices come through super crisp.
Even the quality of my voice was crystal clear and I wasn't surprised to hear when the first comment I got was; Did you get a new headset? Hehe, straight away everyone noticed how much clearer my voice was using the Arctis Primes. The only thing I would have liked to have seen is maybe the option to be able to customise some settings and fine-tune them even further via software or app.
VERDICT
Just as I've been doing since the day I purchased my Arctis 3s, I can't recommend SteelSeries enough. If you're looking for an inexpensive gaming headset ($169 AUD), with durable metal construction, superb sound quality, and a microphone that isn't only Discord certified ClearCast but will have your friends jealous of how good you sound, the SteelSeries Arctis Primes are highly recommended.
Speaker Drivers
Neodymium Drivers: 40 mm
Headphone Frequency Response: 10–40,000 Hz
Headphone Sensitivity: 92 dB SPL
Headphone Impedance: 32 Ohm
Headphone Total Harmonic Distortion: < 1%
Microphone
Microphone Type: Retractable Boom
Microphone Polar Pattern: Bidirectional Noise-Canceling
Microphone Frequency Response: 100–10,000 Hz
Microphone Sensitivity: -38 dBV/Pa
Microphone Impedance: 2200 Ohm
The Good
Durable metal construction
Can be used on almost any device
Comfortable
Discord-certified ClearCast microphone
The Bad
No app or software to further customise