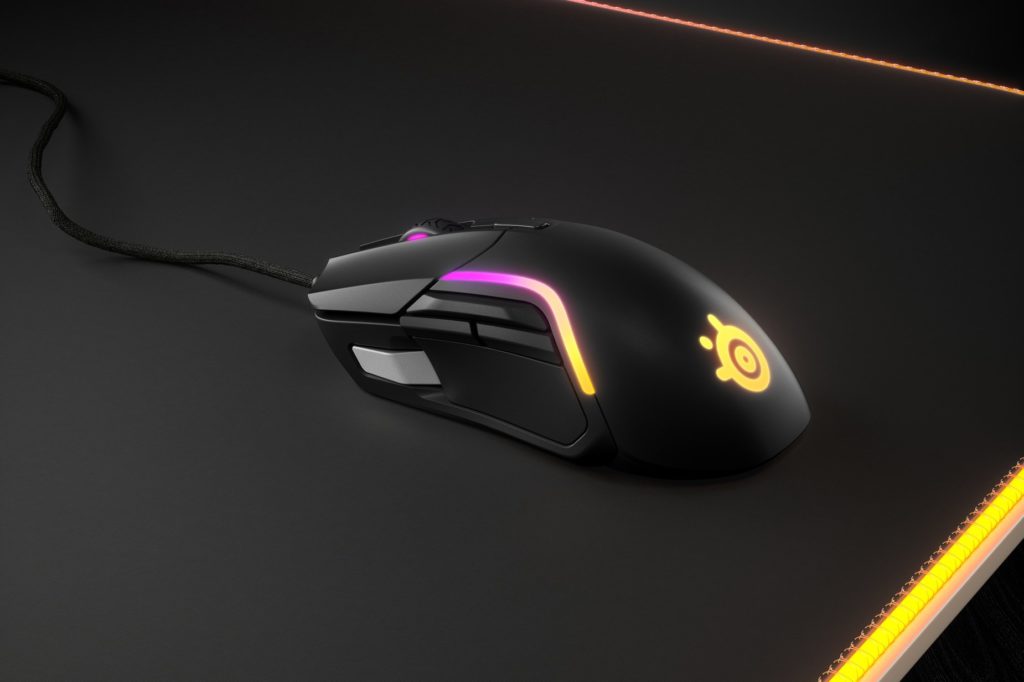 SteelSeries are some of the leading developers in cutting-edge gaming gear. Heck, they do it all, headsets, keyboards, controllers, and mice. They have built a strong following and are known for their quality and flair. Their newest mouse, the 'Rival 5' inspired by a chameleon, is now out on the market but what do we at MKAU think?
Oh boy, is this thing silky. Coming straight out of the box, the Rival 5 feels good with its matte black finish. It is definitely a nice-looking angular mouse. With a reasonable arch, this decently sized beauty sits comfortably in your hand. Embedded down either side of the palm support are RGB neon strips and a SteelSeries logo front and centre, adding some muchly needed flare to what is typically a well-known mouse design. The scroll wheel is also lined with RGB goodness; this is one bright mouse and I dig it. On the left thumb support, you will find four buttons, three black and one larger silver one, these are some of the many programmable buttons the Rival 5 offers.
While looking like a bit of a solid unit, the Rival 5 is only 85 grams. Add the fact it has smooth as butter feet underneath, this thing glides across a mouse pad with ease. It also has a 2 metre, fabric meshed USB-A cable, meaning little drag as you whip your mouse furiously around for those pivotal positionings and shots. The length is one thing I consider important as I always have a hectic setup working on so many projects, so the opportunity to have options for placement means more than most companies realise. My only gripe is that it can't become wireless meaning if you snag the cord you risk damaging it.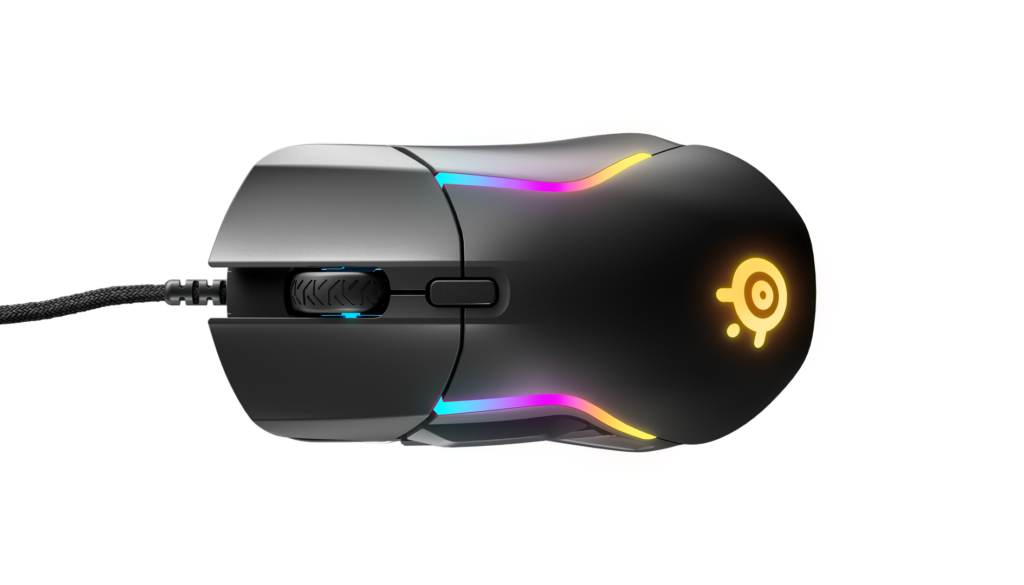 If you know me, I love simple software and like most peripherals nowadays, the Rival 5 comes with its own software to customise your hardware to its full potential. This program was one of the simplest I have used, an absolute godsend for someone that does not have time to tinker around with settings. The 'SteelSeries GG' engine is easy to find and download and provides plenty of options for functionality and looks.
Firstly, the illumination tab allows you to single out zones of your mouse to light up. The colour options are unfathomable and I had a fun time customising mine to my iconic green and white but the designs and colour combinations are endless.
Also, this is where you can adjust DPI from anywhere from a scary 100 to 18000 for those epic, esport quick manoeuvres, or increase and decrease your polling rate from 125 to 1000 for that maximum pointer feedback. Here is where you can also remap the additional buttons and create macros sequences for that optimal re-functioning.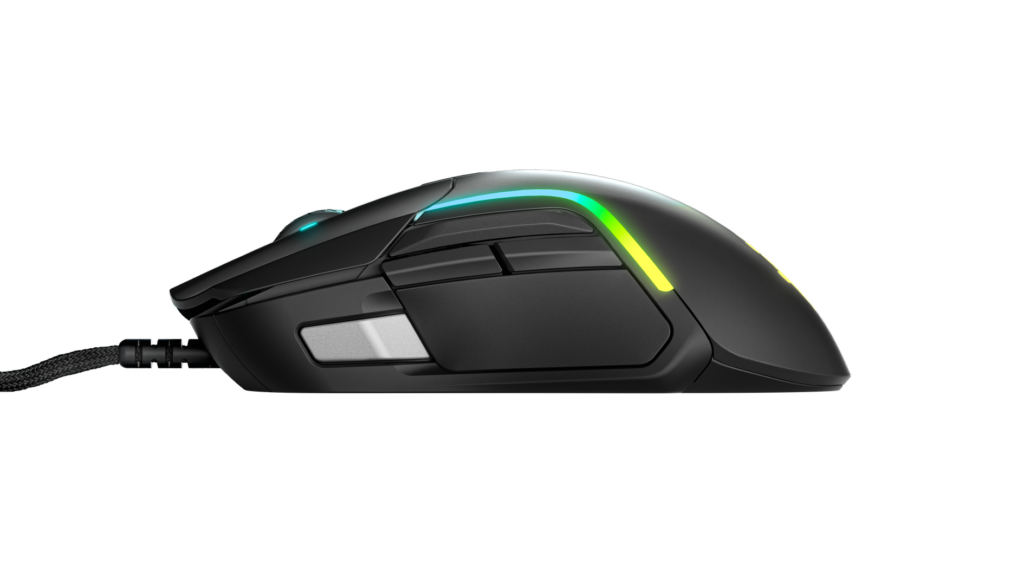 It does come with some preloaded top esport game profiles with already mapped buttons which I thought was a cool feature but I tend not to review those sorts of games, but I can say performance wise this mouse moves like a dream. While I played some slower-paced games when I booted up some Apex Legends, yes I was still trash, but man was I trash with some style and finesse for once.
In-game, everything just felt so smooth and responsive and with a click of the middle button, DPI could be changed on the fly for all those times when quicker reactions were needed. Every move felt optimally tracked, the Rival 5 didn't miss a beat. Who knows, maybe it was because of its impressive Golden Micro IP54 switches or its TrueMove Air sensor? I don't know the technical mumbo jumbo, all I know is this mouse certainly slaps and slaps hard.
At a pretty decent local price of $119 AUD & available in July 2021, SteelSeries has one powerful beast of a mouse. The Rival 5 brings a lot of functionality, flair, and style to the desktop but also precise movement, any gamers dream. It is also compatible with Xbox, which is a win for console players. This is one mouse I had trouble faulting, which is perfect for those fast-paced, competitive gamers that want that competitive edge feel.
The Good
Reasonable but comfy arch
Matte finish
Embedded RGB lighting
9 programmable buttons altogether.
Lightweight
Long power cable (USB-A)
Easy to use software for customisation and function adjustments
Adjustable DPI and polling rates
Precise and responsive
Preloaded profiles
Decent price range