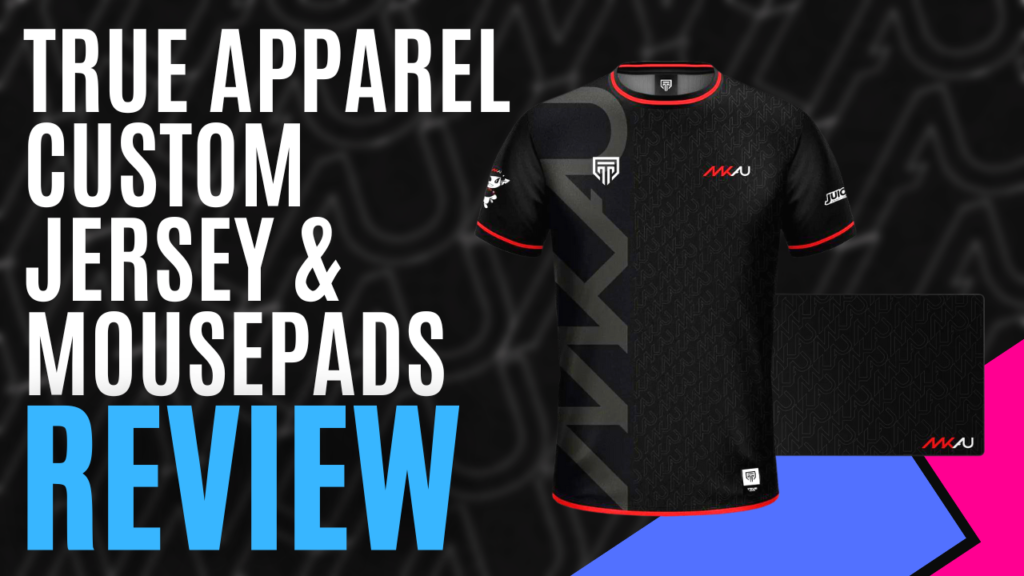 True Apparel has busted onto the scene like an asteroid hurtling to Earth at great speed and with them, they have brought some of the finest merchandise in Esports entertainment. Working with you to design the ultimate jerseys, other wearable gear, or mouse pads no matter what industry you are in, it is certain you will be noticed rocking their premium attire. True Apparel has been kind enough to provide us with a custom jersey and a mousepad for review, so what are the final verdicts?
Firstly, the rectangular mousepad, coming in XL, is huge coming in at 900 x 400mm, taking up around half a standard desk. It provides lots of room to flick across your desk space meaning no readjusting for that perfect mousepad angle needed. At a reasonable price of $50, it has our logo emblazoned on it in the right-hand corner with a perfectly printed MKAU patterned background on black.
Soft in texture, it is tightly woven, making the surface smooth as ice to glide any mouse across. The seams are flawlessly tight too meaning no fraying over time. The underside is lined with soft rubber meaning slipping and sliding is near impossible as you thrash around adjusting your setup.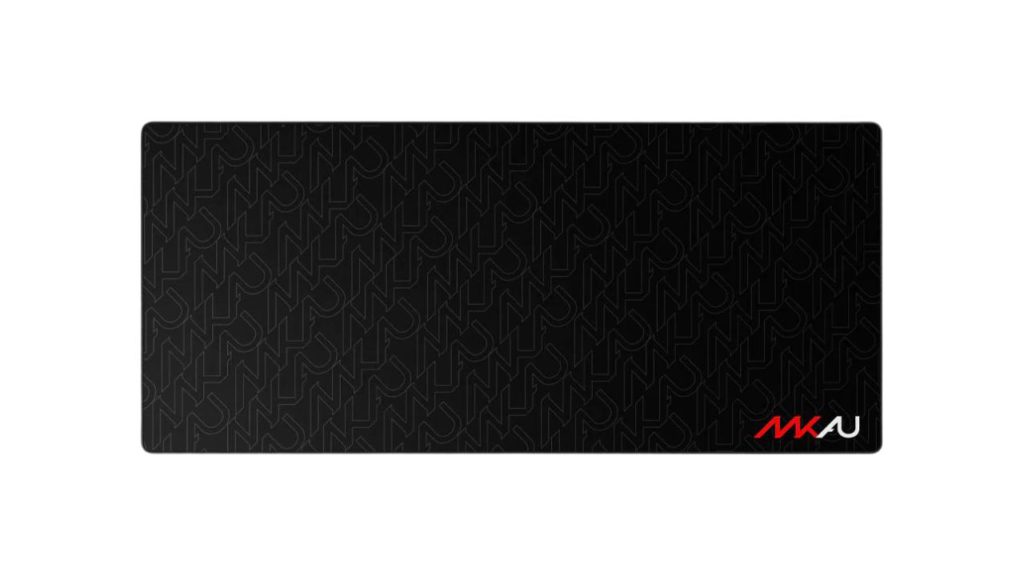 Flexible but sturdy, this mousepad can easily be rolled up for storage or if you are like me, forever dusting and rearranging your desktop. It also was so glossy that it was impressive to see dust can be brushed right off with a microfibre cloth. I always like easy clean-up. If you're in need of a new mousepad, score yourself 5% OFF by using code "MKAU" at the checkout.
Now for our custom jersey. Working with the guys at True Apparel is always a treat and having our own line that can be seen on the website will show the attention to detail they take with working with customers. Sending over a True Apparel branded jersey, they provide a range from XS to 5XL and kids sizes too.
Embracing gaming culture, True apparel will adorn any jersey with your logo. On this one in my favourite colour black, you will find True Apparel's iconic logo on the right shoulder with white cutouts and sleeves. Yellow accents bring the whole look together. On the back, you will find the number 1 and the MKAU name proudly presented in the middle with their motto #staytrue running along the bottom seam. Definitely frame-worthy in presentation.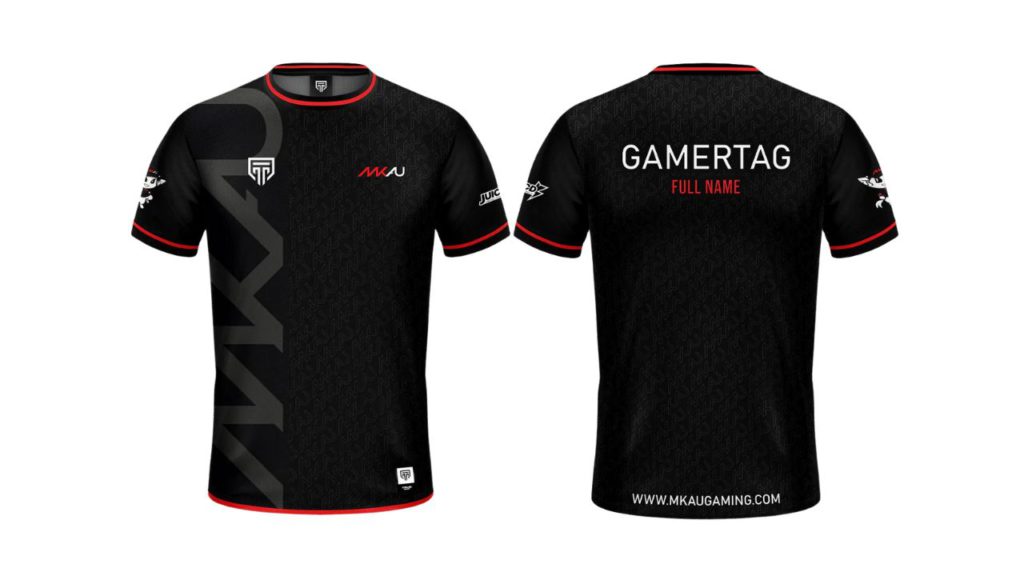 A True Apparel custom jersey will set you back $59.99, a fair price for the quality, tailored, and uniqueness. You'll even be able to score yourself 10% OFF a MKAU jersey by using Code "MKAU10" at the checkout.
Made from breathable and silky smooth polyester, these jerseys feel lightweight and are definitely comfortable in the hot weather. Snug in all the right places, you can wear these all day with a single itch to take it off. Easy to wash too, you will not find a single crease from line to wear.
Australian and New Zealand Owned, True Apparel knows what the customer wants and delivers with high quality and professionalism. Staying true to their motto, this team of hard-working individuals will keep you up to date the whole step of the way in creating extraordinary merchandise. True Apparel should be your go-to in any Esports or gaming team gear. MKAU looks forward to continuing working with you in 2023 and beyond.