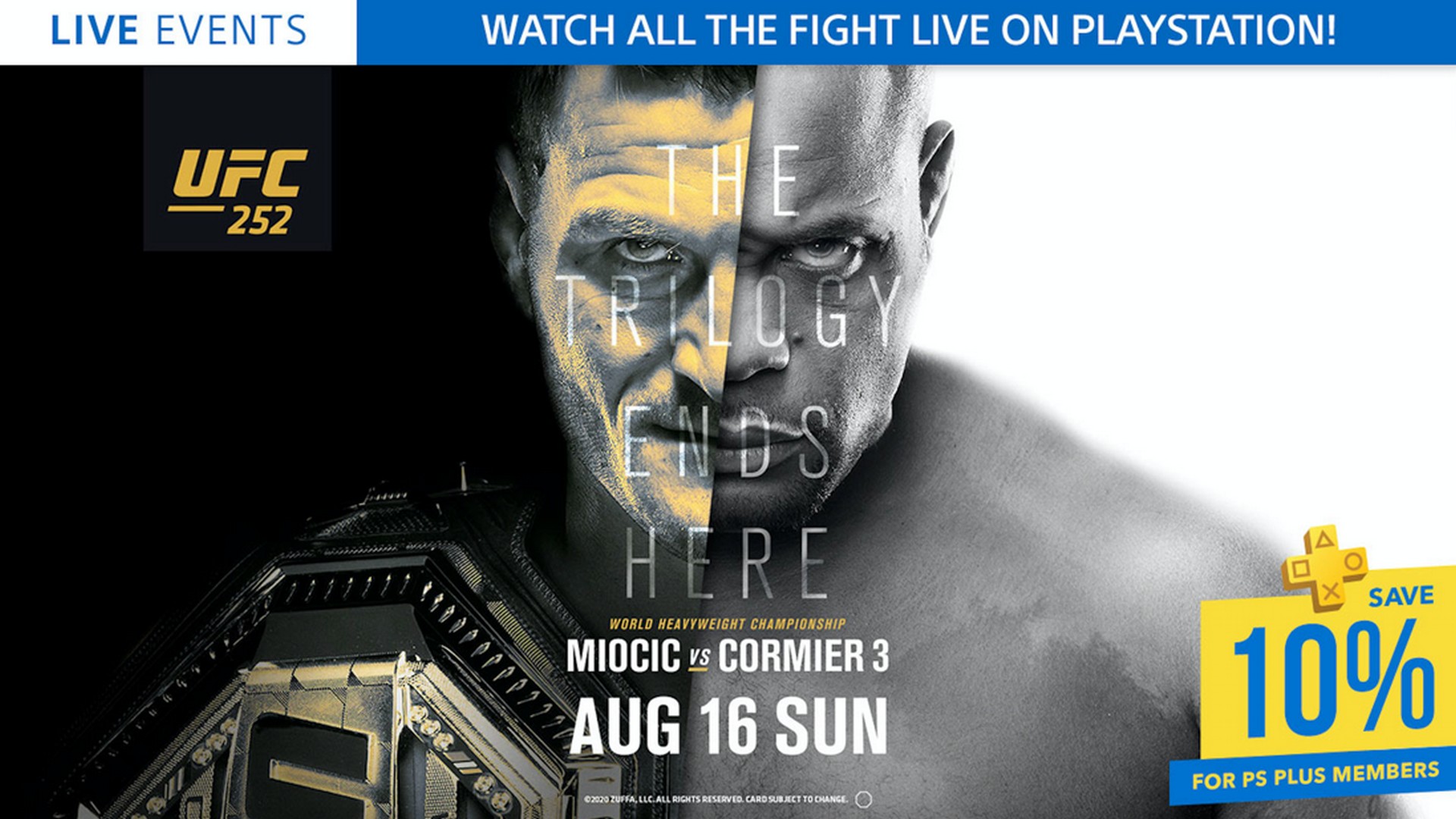 Being a professional wrestler of 12 years, one must keep his eyes and ears on all aspects of the industry, including the competition. Such is the case as we find ourselves sitting down, grabbing a cold one and kicking back with UFC 252: Miocic vs Cormier. The main event of the evening will indeed be Stipe Miocic against Daniel Cormier, billed as a third (and possibly) final fight against one another.
MAIN CARD HIGHLIGHTS
Merab Dvalishvili def. John Dodson via unanimous decision (All 3 judges scored the fight 30-27)
Merab Dvalishvili is a genetic freak! He genuinely looked like he had eaten his former opponent, outsizing Dodson before the bell had even rung. Merab completely owned most, if not all, the rounds. Will be very interested to see how Merab progresses from this point-based decision win.
Daniel Pineda def. Herbert Burns (TKO at 4:37 of Round 2)
In a win that seemingly surprised the MMA community, Daniel Pineda managed to overcome Herbert Burns via TKO / fight stoppage. Some really smooth transitions from Pineda too, trapping the arms and hooking an almost picture-perfect crucifix during the fight.
Jairzinho Rozenstruik def. Junior dos Santos (TKO at 3:47 of Round 2)
JDS can't seem to buy a win later, as this loss is now his third one in a row. Rozenstruik was strong, eventually scoring a solid TKO / fight stoppage in round 2.
Marlon Vera def. Sean O'Malley (TKO at 4:40 of Round 1)
O'Malley suffered a debilitating injury during round 1, as he seemingly rolled / injured his ankle and never recovered. Vera scored a mounted punch TKO at the closing stages of Round 1. Really hoping O'Malley isn't injury prone — as personally, I don't want him to have to suffer any more time off due to injuries.
MAIN EVENT: Stipe Miocic def. Daniel Cormier via unanimous decision (2 judges scored the fight 49-46 in favour of Miocic, remaining judge scored the fight 48-47 in favour of Miocic)
Stipe Miocic managed to score a judge's decision win over Daniel Cormier to retain his Heavyweight belt and take the lead in his three-peat series against Cormier with a 2-1 lead.
It certainly wasn't an easy defence for Miocic. As history has shown, these two mammoths can really set the tone for one another. I was genuinely surprised that this fight ended in a judge's decision, as the rounds between the two were super, super close. So much so that I managed to do the classic 'yelling at the TV, swearing at the judge's point delivery system'.
There was a brief moment of controversy, as during the delivery of one of his strikes, Cormier poked Miocic in the eye, which looked extremely nasty during the slow-motion replay. This could have played a factor in the fight, however Miocic seemingly managed to recover and fight on.
Despite the loss, Cormier announced that this would be his final fight in the octagon. This would have been a very sentimental moment, if it wasn't for the fact that Cormier has announced this once before. But in this industry, we have a common saying: Never say never! This could very well be his last fight, but only time will tell!
CONCLUSION
Though it's still a bit strange to watch UFC / live events without a crowd, the show went off as if it was a full house! Production & commentary were on point and the fights certainly delivered! Bring on UFC 253!