Ninjas In Pyjamas. Fun name, but a renowned name. The esports team, Ninjas in Pyjamas, have their toes dipped in a number of games but are famously celebrated for their CS:GO team in competitive gaming circuits. Unsurprisingly they have teamed up with Xtrfy to develop the H1 Pro Gaming Headset.
Visually, the headset is practical and modest in appearance. Not a bad thing by any means. This product sports comfy over the ear, silver aluminium cups thickly padded out, with the Xtrfy logo etched into the side. The cups are a very decent size and are wrapped in soft, thick memory foam, meaning hours of gaming without aching ears. Now thankfully the black pleather band is cushioned with memory foam too and very flexible, something I appreciated to see from someone who constantly suffers from tension headaches. Braided cables for durability in any set up is a must now a days, and Xtrfy supply you with yellow and black patterned cables and adapters so you can use this headset on PC, Playstation 4 and Xbox One, they are that universal.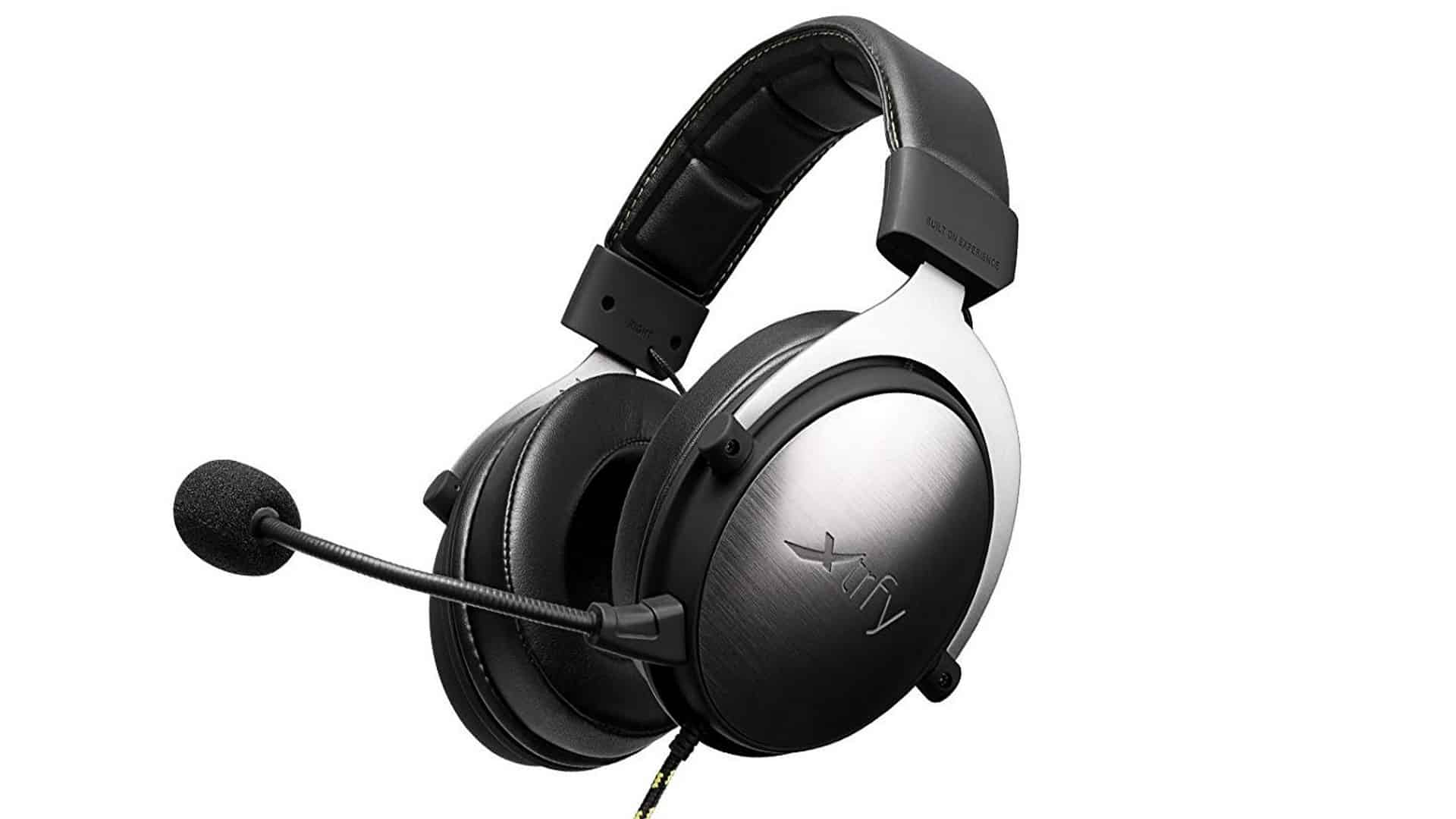 Speaking of cables, in your kit you are supplied with 3 adapter cables each with splitters and an external sound card that can be used for consoles or on your computer. The headset itself has a 3.5mm cable moulded to a cup and while it is a decent length, the fact it was fixed to the headset itself seemed like a potential issue. I often accidentally yanked cables out of my headsets as I wheel erratically around my streams, that I would be worried about harming the internal wires from any accidental tension in this version. Despite this, I was pleased to see a control panel attached to the primary cable, so you can adjust chat and overall volume and be able to mute on the fly.
The ability to swap out interchangeable mics was one I was not used to and quite skeptical about. While one mic is for casual gaming the other boasts a pro gaming quality, but what does that even mean? The casual gamer microphone is just that, built for chatting in a way you are heard amongst your friends. The Pro design, however, has noise cancelling, for those crisper and clearer call outs. While it doesn't feel any different to the user, my friends in chat assured me there was a slight noticeable different in quality swapping from one to the other. Xtrfy, knowing what the full-on gamers want, have included mic socks on each, something I was very happy to see.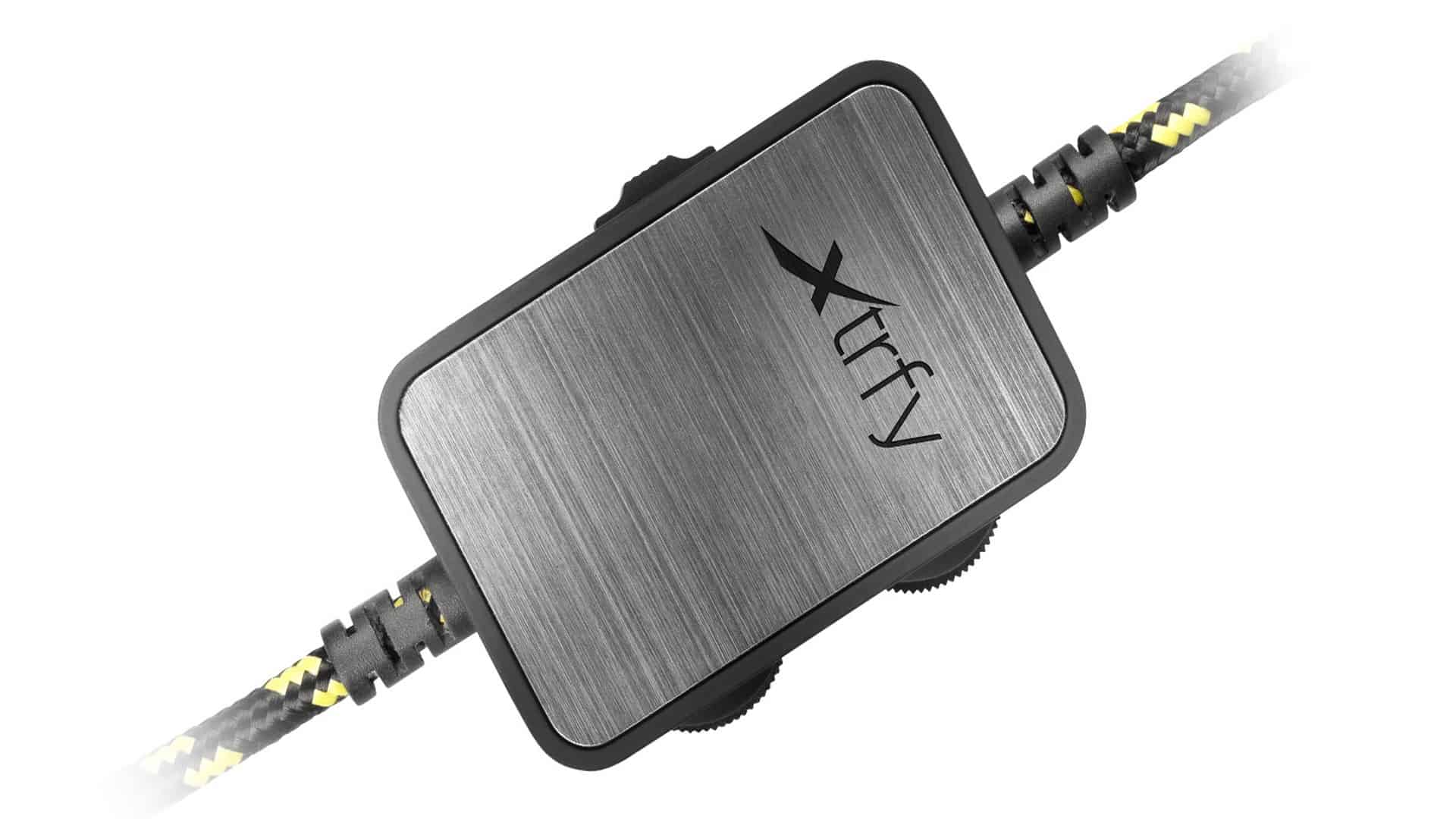 The sound quality was what had me convinced, the most though that this was definitely a headset that sits well amongst other premium competitors. Its not uncommon for most headsets to have 60 mm neodymium speaker drivers nowadays, but they had a very balanced combination of rumbling bass and clear treble. I found this transferred over to whatever device I used them on, whether it be Mobile, PC, Xbox or even my Nintendo Switch. The sounds of bullets whizzing pass in shooters and dialogue from characters was delivered with surprisingly sharp sound and with absolute clarity. The explosion of sound was impressive.
Overall, the H1 Pro Gaming Headset is one simple but stylish piece of gaming gear. With innovative interchangeable mics and dynamic audio quality this is one solid headset for the reasonable price range. This is one headset I will continue to use and proudly hang amongst my others. Now to brush up on those gaming skills to get myself onto a Ninjas In Pyjamas team…
The Good
Sleek and simple design
Comfy memory foam in the cups and the headband
Flexible headband
Brightly coloured braided cables
Multiple support adaptors for maximum usage potential
Clear and crisp sound
Interchangeable mics
Control panel on the main cable
The Bad
The 3.5 jack moulded to the headset could be a potential hinderance.