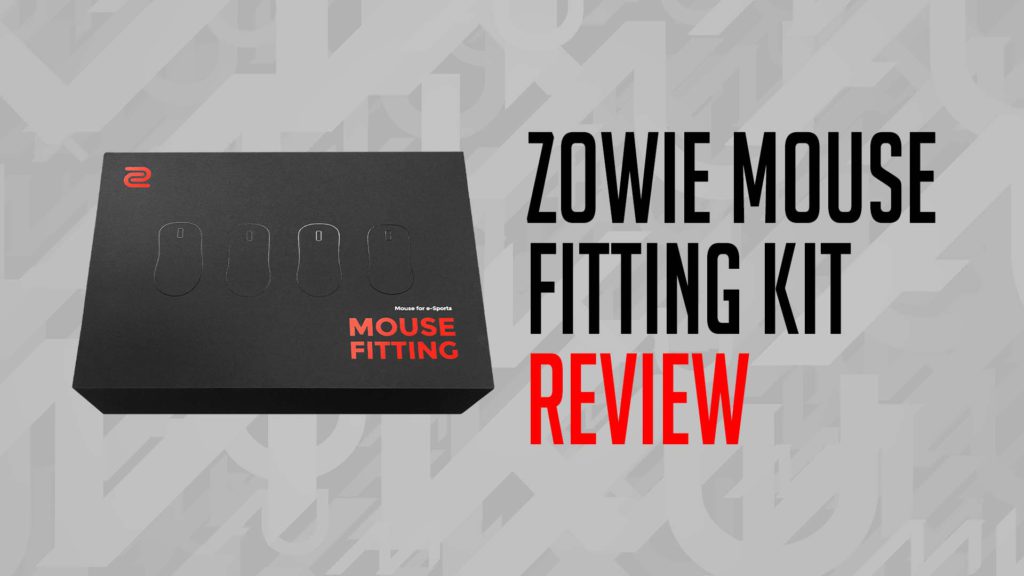 In a world where we, as gamers, are positively spoiled by choice from games to play and what we play them with, finding the right mouse can be overwhelming. Thanks to the ZOWIE Mouse Fitting Kit, BenQ can help take the stress out of finding the perfect fit for not just you, but a whole team of players.
Since the kit is subject to change as time goes on based on newer models, the review is based on the service itself rather than the individual products. For anyone that has tried to coordinate a group of people to best fit their needs, you will know from experience that getting hands-on with the equipment is critical to success.
With a wide range of gaming mouse styles that cater to hand size, grip styles, left and right-handed options, and textures, picking one from a brochure can feel like throwing a dart at a board full of options and hoping it all works out. This kit will be especially beneficial to Esports teams looking for a one-stop shop to cater to a variety of players in a quick, painless, and affordable trial period.
To start the process, a credit card hold amount of $399 needs to be placed in order to book the fitting kit with the delivery and return fee being covered by ZOWIE themselves. What this gives you is a two-week trial that begins when the kit arrives at the destination. This kit includes ten refurbished mice of different designs, a mouse pad, and a mouse bungee to hold your cable up and prevent drag.
Each individual mouse is in full working condition, as opposed to a display model to showcase its size and button layout. Ranging from, but not limited to the FK, EC, and S series, being able to swap out, test, and play for an extended period of time, showcasing how versatile this idea truly is.
Packaged in one neat but not so little bundle, it was easy to identify the different styles before taking them out to play with. Securely fitted with foam cutouts, being able to pack this away, and transport it to the next location was also a very advantageous option in case the number of people you are servicing are not in the same location.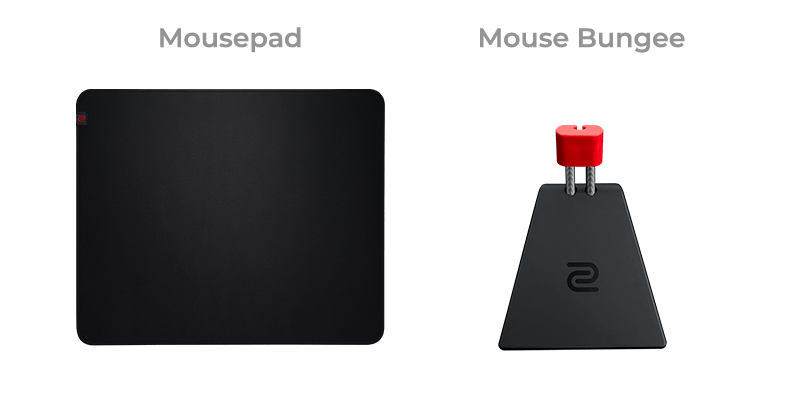 This could also benefit a business such as a gaming lounge that has to fit out an entire store, having this kit on display for a short time could entice the customers to get involved in the decision for the next bulk purchase.
Once is all said and done, the prepaid return labels make returning this kit a stress-free experience. As long as you looked after the provided equipment, a full refund of the hold amount will be issued, essentially, offering you a free trial with dynamic options to choose from. I wasn't looking to fill an Esports team, so I was able to play with all ten pieces in my own time, which was more than enough given the two-week trial.
With some forward-thinking, the ZOWIE Mouse Fitting Kit is a shining example of intuitive and customer-focused ideals. This simple yet effective idea is sure to unify Esports teams, gaming lounges, or a group of friends that all want the best performance without having to roll the dice on their purchase.
The Good
Down payment is fully refundable making this an essentially free experience
Ten different designs to play with to find the right fit
Two week trial periods gives you plenty of time to stress test your play style
Easy to pack, move and unpack if you need to take the kit with you
Mouse pad and mouse bungee is the cherry on top
The Bad
I didn't know about this sooner