Apex Legends is ringing in the holiday season with a series of new updates including a re-worked progression system that raises the level cap while rewarding players with more free Apex Packs. Also, to celebrate the launch of Jedi: Fallen Order, Apex Legend players will be able to unlock a BD-1 inspired Pathfinder skin by simply logging into the game. Finally, look good in the Apex Games with the launch of the Apex Legends merch & apparel shop.
Player Progression
Starting today, the player level cap will be increased from 100 to 500 giving players the ability to earn 199 Apex Packs as they progress to the highest level (additional details available on the level breakdown at the blog). The new progression system also changes the rate at which players level up to level 100, streamlining the new player experience. Players under level 100 as well as those that have been at the level cap will be awarded Apex Packs retroactively according to the new progression system and level cap. Players will also earn a new badge every 10 levels from levels 110-500.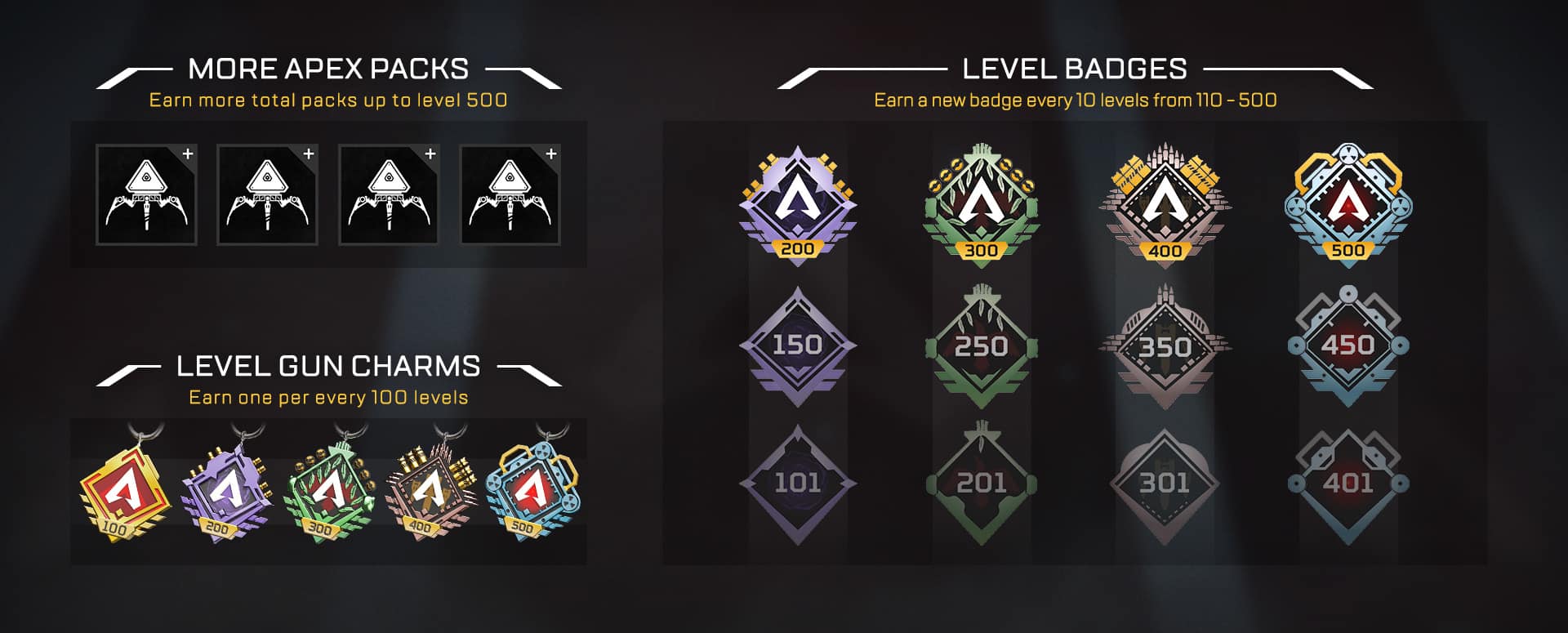 Gun Charms
Players will also be able to collect 36 new Gun Charms to customize their favourite weapons available through Apex Packs at Epic and Legendary tiers. Unique Player Level Gun Charms inspired by the new level badges can be earned by players at levels 100, 200, 300, 400 and 500.
Celebrating the Launch of Star Wars Jedi: Fallen Order
Players can now unlock a special BD-1 inspired skin for Pathfinder, called BP-1, by simply logging into Apex Legends. For more information, visit the blog here.

Apex Legends Merch & Apparel Shop
Players can give the Legend on their gift list this holiday season official Apex Legends merch from the newly launched Apex Legends shop, including Apex hoodies, Octane t-shirts, travel mugs and more items.